SciencePic | Psoriasis Vulgaris (chronic plaque type of Psoriasis)
Hello my Fellow steemians
SciencePic is a tag you can use for posts having your original photographs related to science, here you can add a short description of the photograph. It is a part of @steemstem and this idea was given by our friend @mcw.
Today i will be showing some photographs of case of a dermatology case, Psoriasis Vulgaris that i have taken today!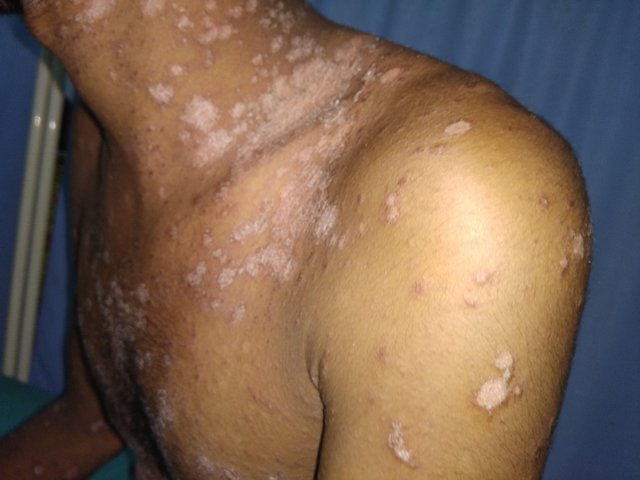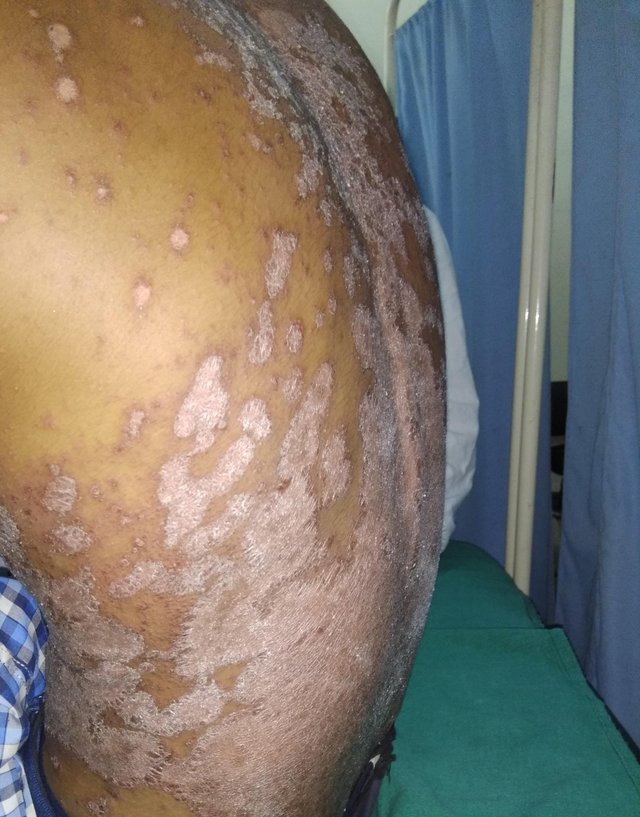 Psoriasis
It is noninfectious chronic inflammatory disease of skin characterised by papules and plaques with silvery white adherent scales.
It is an immune mediated disease precipitated by genetic and environmental factors.
It is common in extensor and flexor surfaces as well as the trunk and pressure areas.
It is common in cold season, aggravated by alcoholism, smoking & psychological stress.
New lesions will develop at the site of scratching.
treatment
It gives an unsightly appearance and patient may feel depressed so proper counselling is important, common treatments are topic steroid, retinoids, keratolytics, phototherapy.. Systemic drugs that can be used are steroids & other immunosuppressives.