Sea Turtle Eggs May Have An Unlikely Savior: The Cane Toad
Sea turtles are facing an immense amount of pressure these days. Poaching and human activity have taken a heavy toll on the reptiles, as they are collected illegally for food, shell products or as pets. Climate change has radically altered their sex ratios due to their temperature dependent sex determination; in parts of Florida, 97 to 100 percent of hatchlings have been female since 2002 [Source] (in the Great barrier reef, females make up about 99.1% of the juvenile population [source]). With fewer and fewer male turtles surviving to adulthood, it has become critical to give every hatchling their best chance of survival, in order to give the species a fighting chance. Of course, when you are a tiny soft, defenseless hatchling, the odds are heavily stacked against you.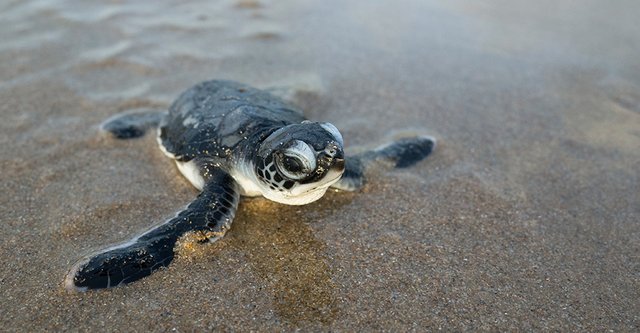 In Queensland, Australia, one predator is wreaking havoc on sea turtles nests, eliminating entire clutches before they can even hatch: the goanna. The goanna is a large species of monitor lizard, and cameras set up by biologists have revealed that these reptiles are the number one predator of sea turtle eggs having bumped foxes down to number two. On the beaches of Wreck Rock, halfway between Bundaberg and Agnes Water, goannas are destroying up 400 nests every year (the beach is the second-most significant breeding beach in the state). To make matters even worse, the goanna is a protected species, so there is little that can be done to stop their destructive raids.
"Once they get a taste for the turtles — the eggs in particular — they dig the nests and there's not much we can do about the goannas, because they're a protected species. Once they find one they want, they'll dig the nest out and destroy it. They eat a lot of the eggs, but the rest they just spread over the sand. We're losing five or six nests per night at the moment and a lot of the time, there's only five or six nests being laid each night by turtles." - Nev McLachlan, Turtle Care Volunteer at Wreck Rock source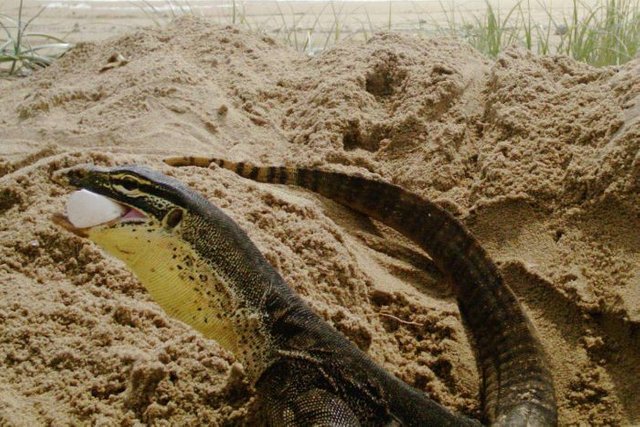 However, a potential solution has been pioneered just a little bit north of Wreck Rock. In an experiment with quolls (a carnivorous marsupial), the small predators were trained to avoid the lethally poisonous cane toad, giving their species a chance at surviving the spread of the invasive amphibians. Putting cane toads around nests of sea turtles deterred the quoll, but surprisingly also seemed to deter the goanna in the same manner. The success of the quoll study inspired turtle taggers Gary Simpson and Kelly Elsmore to implement a similar strategy at Red Rock beach.
"[They] put some toads on top of the turtle nests and found the goannas were avoiding them, so we did an experiment with it ourselves.We found some cane toads that were squashed on the track by four-wheel-drives and put them on the nests around areas where goannas were digging up lots, and we found they were avoiding those nests." -McLachlan source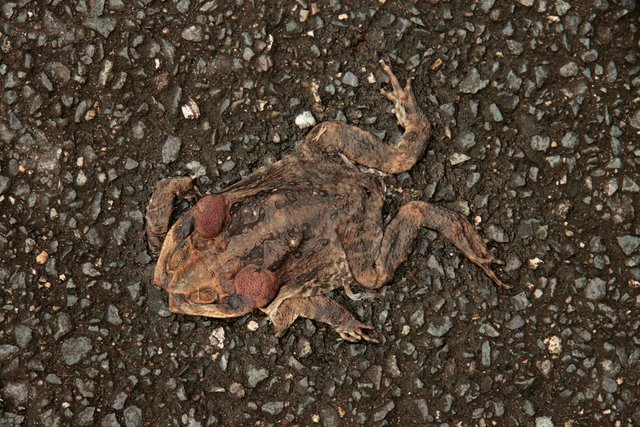 As cane toads have spread, goanna populations have drastically declined. The lizards mistake the lethal toads for frogs, their usual prey. However, in locations where goannas have survived the invasion (such as Wreck Rock, where cane toads have been for 50-60 years), the goannas have learned to avoid this deadly invader. Even a dead, squished toad on a turtle nest is enough to prevent the lizards from attacking.
For now, the experiment is still just a pipe dream, and will require further study to be an applicable reality. While it does show promise, leaving cane toads on every nest of the 23 km beach would be incredibly labor intensive (and that's just one little beach!) and likely impossible. 
"We haven't yet got enough evidence, enough time or enough cane toads to really look at the problem seriously. Until we can find a humane way of killing lots of cane toads so we can do some experiments on them, at the moment we're just using road kill." -McLachlan source
University of Queensland researcher David Booth believes the cane toad deterrent is the next step in his research. He believes that with the right tools, it might be possibly to synthesize a deterrent that would be cheaper and easier to use across a wide area.
"It could be a long-term project to have a look at what the active avoidance mechanism is. It could be some kind of [chemical] that's produced by the skin secretions that the goannas smell and avoid." f you were to find that's what could happen, you could manufacture that [chemical] artificially, put it in a solution and spray it over a nest every couple of days, and presumably the goannas would stay away." -Booth source
"If we had some sort of deterrent that was maybe in a spray bottle or a pellet that we could throw on or spray onto a nest when it's laid, that would certainly make our job a whole lot better." -McLachlan source
For now, it's all just a nice theory, but with a little further study, the cane toad that has caused untold destruction across Australia may finally be put to some good use!
Article Link: http://www.abc.net.au/