Movie in DNA encoded by Scientists successfully
Scientists at Harvard have used the CRISPR gene-editing system to store a GIF animation in the DNA of bacteria.
For the first time, a time of scientists at Harvard funded by the National Institutes of Health has successfully able to encode an image hand and an image of a race horse in the motion sequence, in DNA inserted into bacteria and also retrieve it with 90% accuracy successfully later on.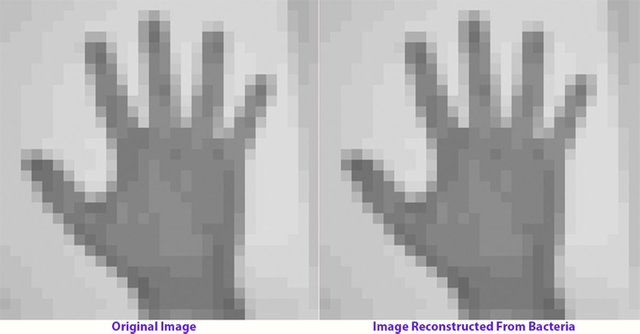 With the help of CRISPR gene-editing system scientists are able to encode and play back a primitive movie from DNA in living cells.
Scientists are planning to use this molecular ticker tape to keep a track of changing internal states of neurones as they are developing, changes in gene expression over time etc. This information can be used to engineer similar cells and will help to model disease.