Actually there is nothing unidentified about any of these flying objects.
They just have that shape!
These are shepherd moons of saturn. They "shepherd" some of the rings of saturn and that is how they get their characteristic shape. They had a more or less spherical core that has collected and accumulated ring material around their "waist". Hence the characteristic UFO shape of the larger and likely much older ones.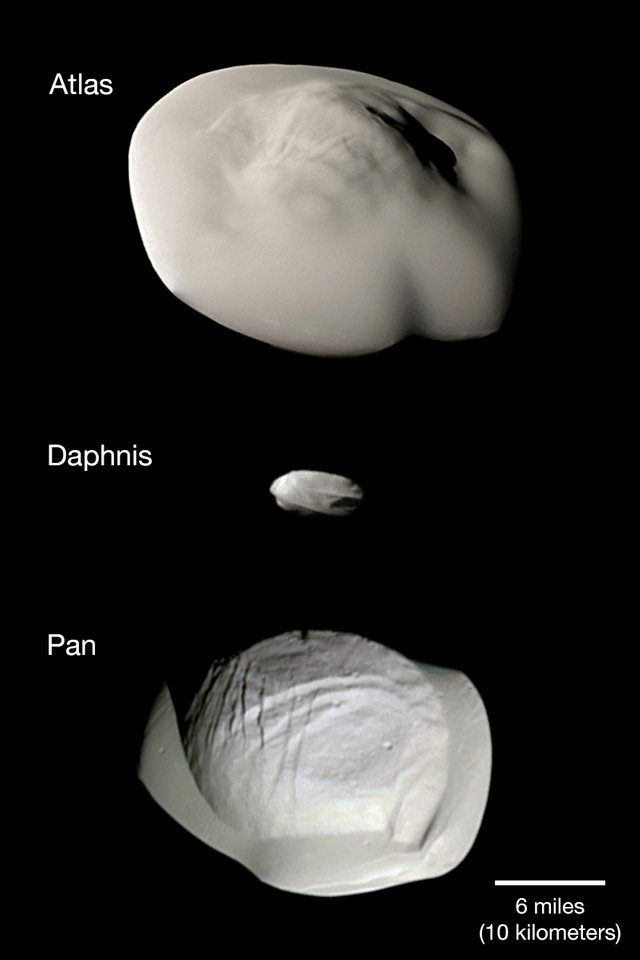 By NASA/JPL-Caltech/Space Science Institute - https://photojournal.jpl.nasa.gov/figures/PIA21449_fig1.jpg, Public Domain, Link