The Australopithecenes gain recognition
Despite lots more controversy around Dr Broom and his unorthodox methods, especially the use of dynamite, his critics would, one by one, eventually fold under the weight of evidence that was being assembled.
The cracks started to show as the Americans began to throw more of their weight around the finds from Africa.
An influential anatomist from Oxford, Wilfrid Le Gros Clark spent two weeks in South Africa determined to prove Dr Broom wrong, but after poring over the fossils and visiting the cave sites was soon convinced that these skull certainly belonged to beings that were somehow ancestral to humans.
A year later he would say " I am afraid there is no escape from the fact that these specimens are very closely related to man and are the survivors of the group that gave origin to man"
Further referring to them as "man in the making"
This recognition and vindication made Broom redouble his efforts in Sterkfontein and start working in the nearby cave of Swartkraans despite being banned from there because of his use of dynamite.
The dynamite soon revealed the adult Australopith he had been seeking for 22 years, Mrs Ples.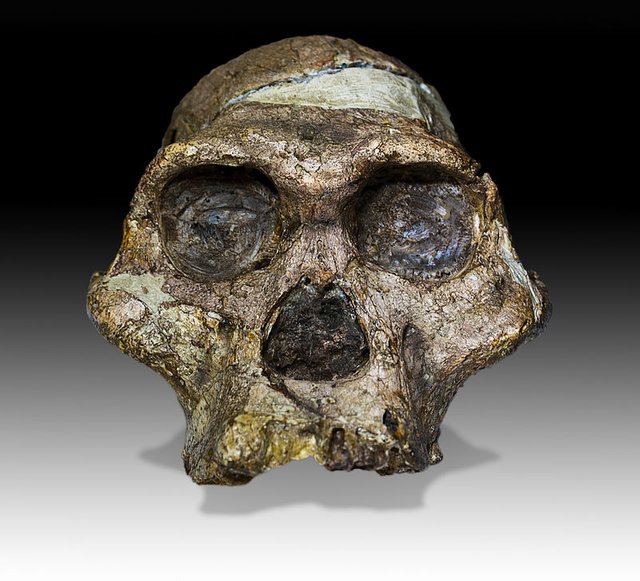 By José Braga; Didier Descouens, CC BY-SA 4.0, Link
Later he recovered hip bones that proved the Austrolopiths walked upright based on the angles of the hips and joints.
At Swartkraans he would discover more fossils even those that belonged to Homo Erectus
Sir Arthur Keith, the most ardent of the British scientific establishment critics would eventually concede.
"I am now convinced on the evidence submitted by Dr Robert Broom that Professor Dart was right and I was wrong"
The wheel had turned full circle.