Rusinga Island is a small island in the North East of Lake Victoria allotted to Kenya.
A number of bits of a primate from the Miocene (~20 million years ago) had been found there and this was where Louis Leakey would take his next expedition in 1948 after securing a benefactor in the form of Charles Boise and 1000 Pounds.
Scientists that had examined the finds from this island back in the 1920's and 30's had already speculated that these primates were the ancestors of chimpanzees and possibly humans. To these they gave the name proconsul or "before Consul", the name of a chimp in the London Zoo.
Louis Leakey had been to the island in the 1930's and found a few fossil bits himself at various sites but then he did not have Mary with him. Within two days of her arrival she would find the most complete skull then known and this would be the major turning point to Louis Leakey's scientific woes. The immediate result was massive media attention and another 1600 Pounds from Boise to continue the expeditions.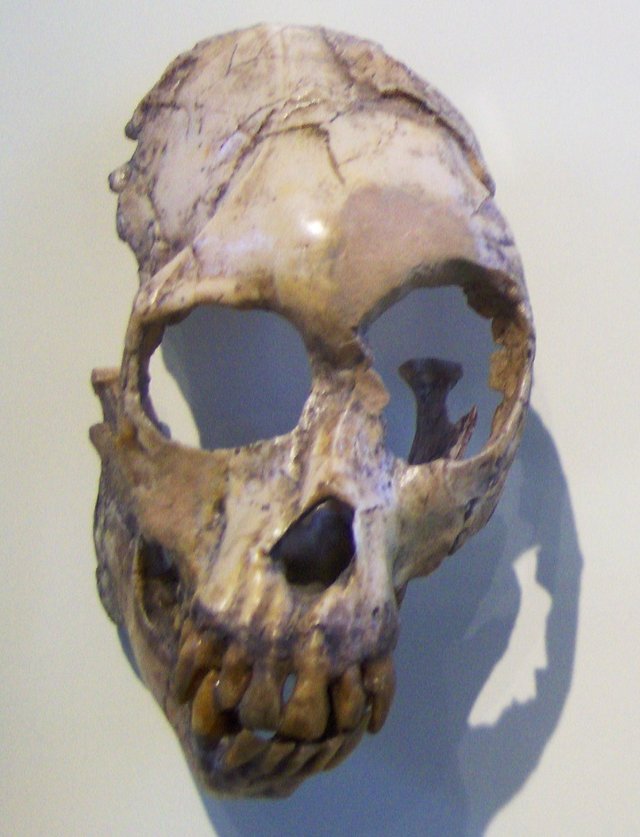 By Nrkpan - Natural History Museum, London., CC BY-SA 3.0, Link
Louis Leakey would later write:
An especially important creature was Proconsul africanus. This, many authorities once concluded, gave us an indication of the common stock for apes and men. We have good forelimb bones for it, and in 1948 on Rusinga Island Mary discovered a skull, the first nearly complete specimen ever found. Its canine teeth suggest an ape's, while its forehead reminds us of our own. It seems to me, however, to be neither an ancestral ape, nor yet an ancestor of man, but a side branch with characteristics of both stocks..."
Opinions have varied over time and without much material in between we are left to speculate:
Leakey changed his mind a few times about the exact classification of Proconsul, as did most other palaeontologists. Opinion currently favors a position between the monkeys and the apes.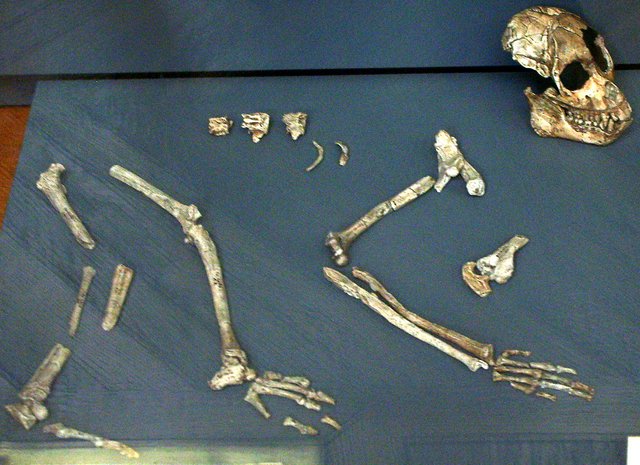 By FunkMonk, CC BY-SA 3.0, Link
At about 18 kilograms and without a tail it resembles an ape in quite a few ways but it has many other old world monkey like features, it may be the common ancestor of all apes or an ancestor of all apes and old world monkeys.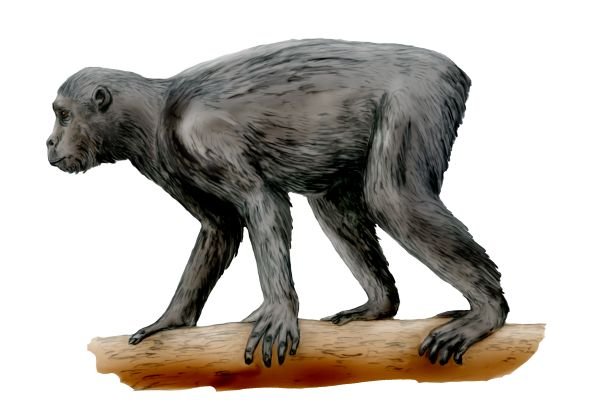 By Nobu Tamura (http://spinops.blogspot.com) - , CC BY-SA 3.0, Link