Archaeologists are a bit like treasure hunters, at least they were in the early days and colloquial terms like "fossil hunters" and "fossil hounds" are apt descriptions.
Just like treasure hunters they had to convince some rich benefactor to fund their expeditions in the hopes of finding something extraordinary.
The Leakey's had secured such funding from Charles Boise after the success with the Proconsul skull and they were assured of funds for yearly small expeditions at Olduwai gorge. 7 years later and nothing much to show in bone and only 2 teeth, from a human ancestry point of view, those funds were running low and now in danger of being withdrawn completely.
Getting a little desperate they shifted focus from Bed II to Bed I and almost instantly found a hominid tooth. Louis arranged extra cash to fund an extension and drum up some publicity and filming of the excavation of the teeth. While waiting for the filming crew they explored other areas where Bed I was exposed.
On one morning the scheduled exploration was canceled because Louis had a fever. Mary took her dogs to another section close by instead and then hit proverbial paydirt.
She found what appeared to be hominid teeth sticking out of the soil at an angle that showed them to still be attached to a palate.
The palate turned out to be most of a skull and a jaw for the same species would be found a couple of years later.
The species was named Zinjanthropus boisei. Boise being none other than the name of the Leakey's benefactor. The treasure hunt was a success and he had his possible human ancestor bearing his name.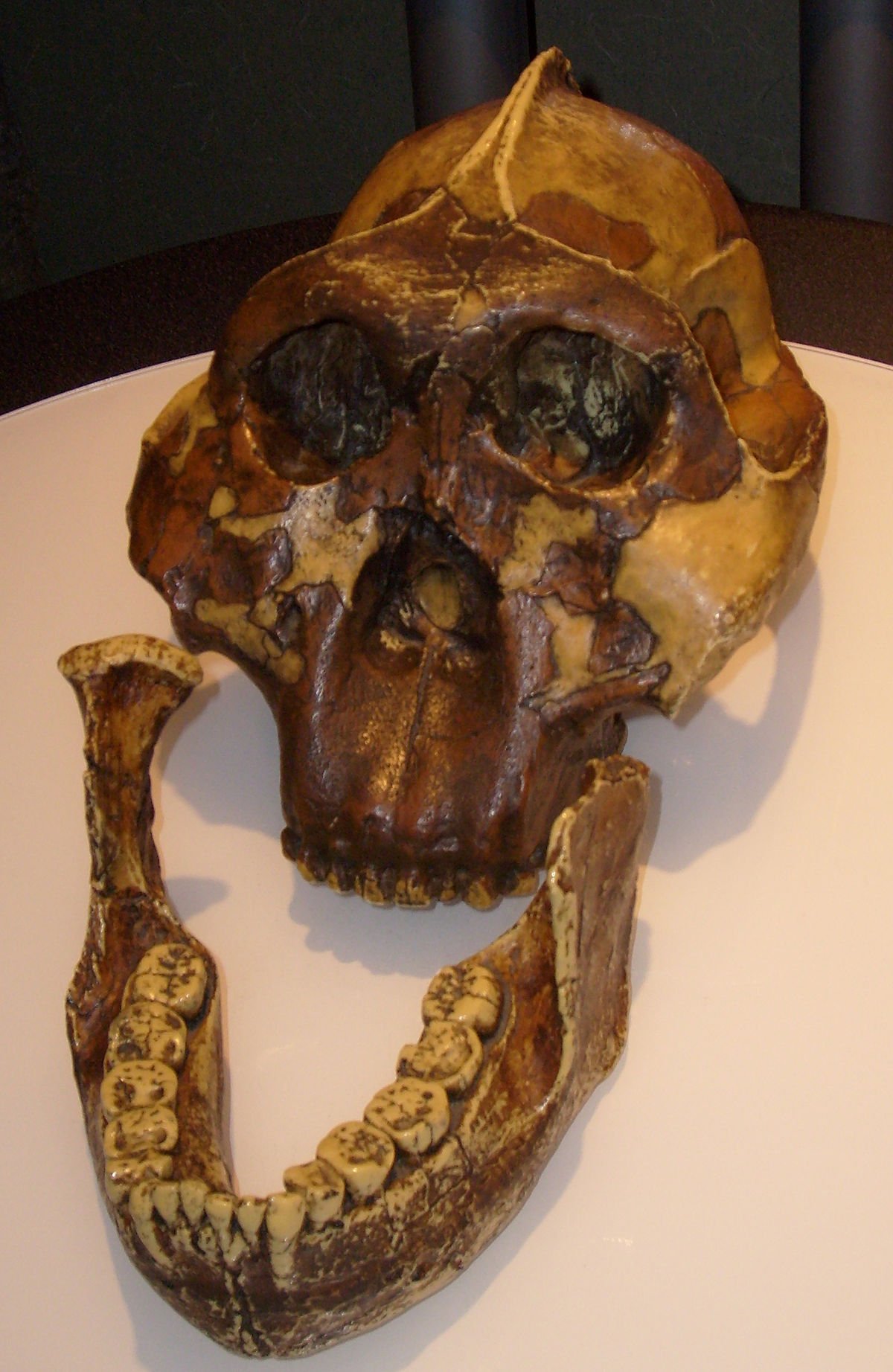 By Durova, CC BY-SA 3.0, Link