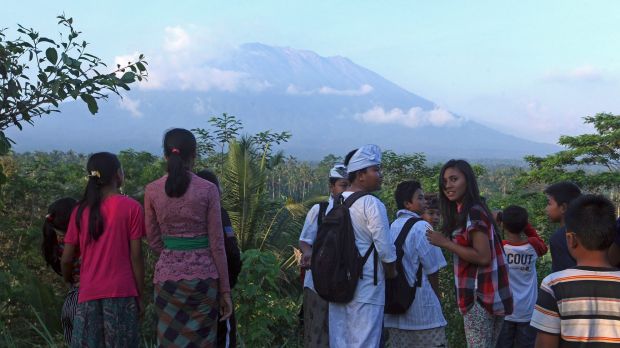 Over 42000 people have been evacuated from their homes near the volcano, fearing an imminent volcanic eruption.
Meanwhile, a 200 m tall column of smoke was seen rising from Mt. Agung on Sunday according to the chief geologist monitoring the site.
This volcano had its last eruption in 1963 when it killed more than 1100 people.
During grand solar minimums there is an increase in volcanic eruptions and earthquakes and this will last all the way into 2045.
Sources:
http://www.foxnews.com/world/2017/09/25/50000-flee-amid-volcano-eruption-smoke-geologists-never-saw-before.html
https://www.iceagenow.info/bali-nearly-50000-people-now-fled/