Looks like a US landfall is not out of the question after all. Here is the latest Spagetti Model: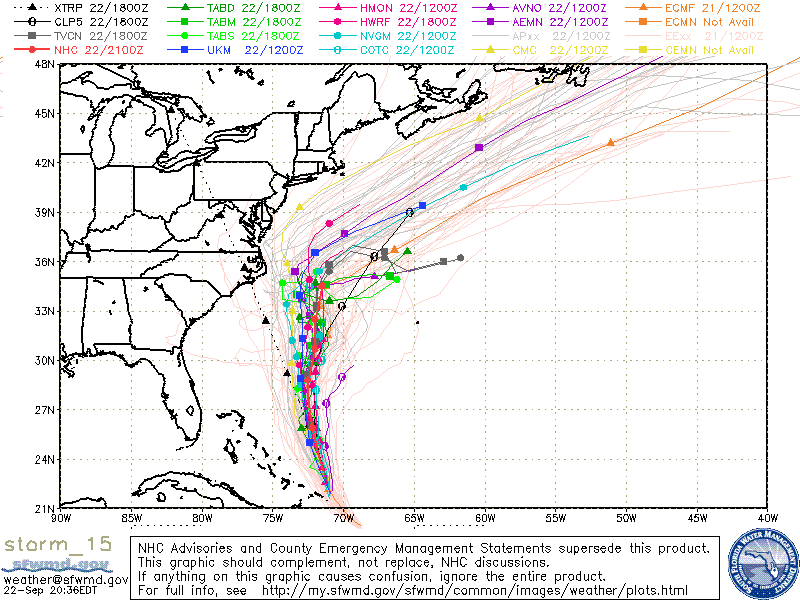 Comment: You can now see that the trajectories are much closer to the coastline than just a couple of days ago. It is still more likely to not hit land, but we must keep a close eye on this development.
Have a good weekend!