Good day Steemers.
---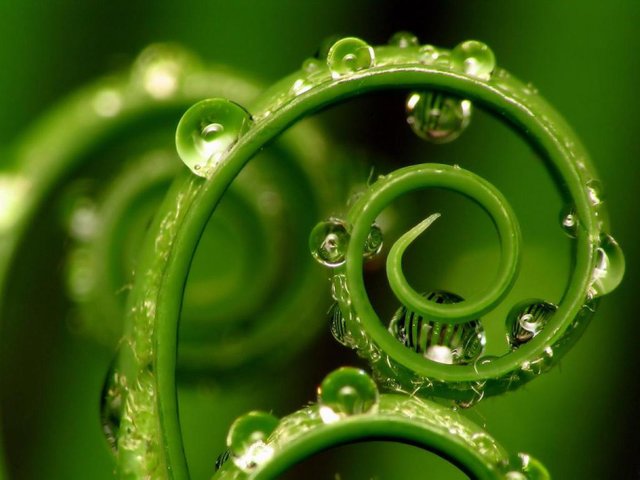 Are the plants aware? ... This is a question I have asked myself for many years. As a child, I bothered the trees, waiting for them to respond. As an adult, I understood that the conscience goes beyond that. It may seem like a paracientific topic, but it is something that has been researched for a long time and the results of these investigations are worthy of attention.
The most iconic experiment of this theme is the one made by Cleve Backster in the 60's with a polygraph, but nowadays experiments are still being carried out in large universities that show that plants do indeed feel pain and are aware of their environment.
---
Backster Experiment:
Made by a (for that time) employee of the C.I.A. called Cleve Backster, who in his free time in a hotel room decided to spend the time connecting a polygraph to a plant that was in place, at first nothing happened but by stimulating the plant with matches and violence the graph of the polygraph showed clear signs of disturbance and that could be read as pain, this surprised him and continued with his experiments, which led him to the conclusion of the plants can even differentiate between people and animals.
For decades these studies and experiments were branded as nonsense and their authors ridiculous, but for a few years things have changed.
---
Experiment of Wake Forest University:
This time a group of American botanists, microbiologists and biochemists showed that plants respond to damage and pain in a way very similar to how animals do with their nervous system, for this they used some fluorescent proteins to observe the process in a specimen of 'Arabidopsis thaliana', the process is given thanks to calcium ions and activated by extracellular glutamate, a known neurotransmitter in mammals.
---
As two of the authors wrote on September 14 in the journal Science.
"Plants are stationary and can not escape from herbivores, so they must respond with chemical defenses to deter them and repair damaged tissue"
This shows the level of consciousness and complexity of the plants, so if you are vegan you should remove from your list of arguments that plants do not feel pain unlike animals.
Regards
Francisco Queffelec.

You can read this in my blog from weku