Hollow Earth Theory
Traditional geology says the earth is a massive piece. But there is a theory that says the Earth is hollow. In its interior there are seas and continents and a thick cap that separates the inner side from the outside. Inside of Earth exists a small sun that keeps the planet alive. That Sun in conjunction with the outer sun exerts a gravitational force which acts on the Earth generating the movements of rotation and translation. There are openings In the north and south poles that allow you the entrance to its interior space. These are inaccessible places well surrounded and guarded.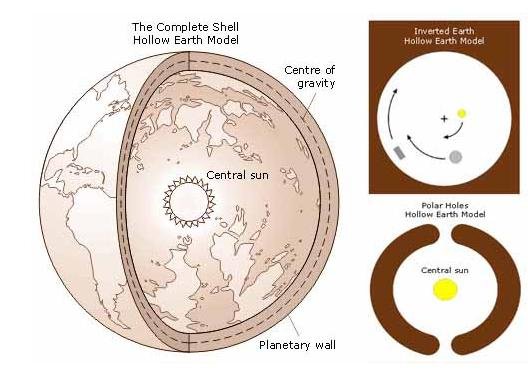 Image source


One interesthing fact in 2002: The Hubble space telescope, began to photograph the star V838 Monocerotis in a outburst process revealing a small purple sun on its center as seen in image below.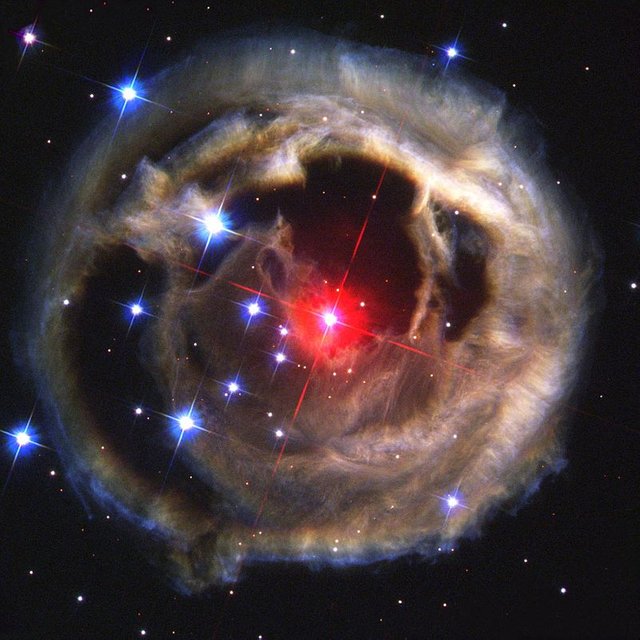 Image by NASA, ESA and H.E. Bond (STScI) - public domain
In nov 6, 2014, the ALMA telescope (one of most powerful of the Earth located in Chile) captured a image of a planet genesis. Note the layers of dust surrounding the star. This is very, very slow process. Image below: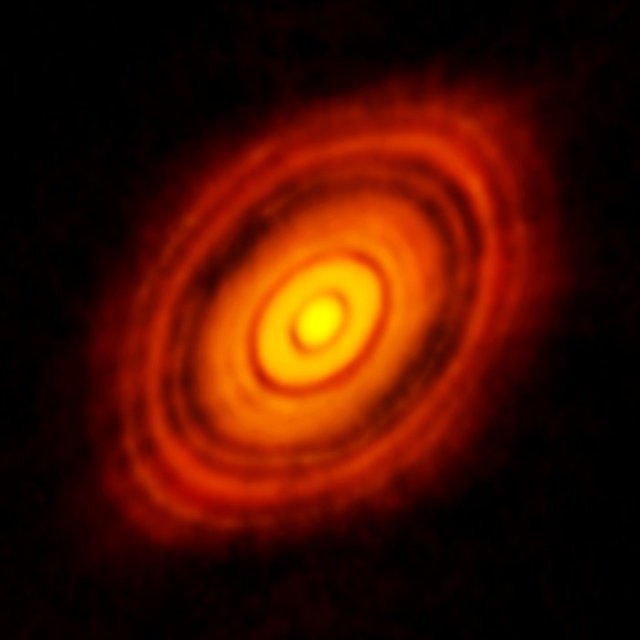 Image credits: ALMA (ESO/NAOJ/NRAO)
Below the all the satellites routes avoiding the pole of the Earth. Why? Magnetic effects,maybe? Some kind of censorship?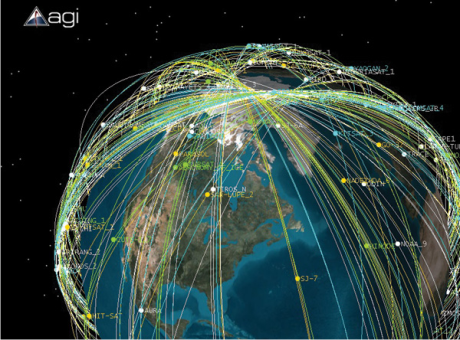 Image Source
Nature magazine has published an article about a small diamond found that points to the existence of a vast ocean in the Earth's mantle, 600km below the surface, which could fill our ocean 3 times. The study was conducted by researchers from the US and Canada, led by Canadian Graham Pearson, a member of the Alberta College of Canada. The researches used data extracted from USArray, a collection of hundreds of seismographs.
Illustration of the 'hollow earth' 1935 by Neupert, a german scientist.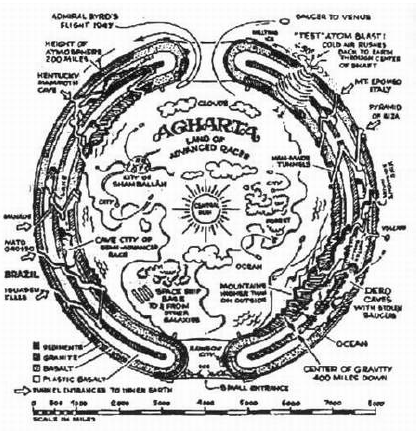 (Mary Evans Picture Library) Image Source
See also:
https://www.livescience.com/44057-diamond-inclusions-mantle-water-earth.html
https://en.wikipedia.org/wiki/V838_Monocerotis
https://www.bibliotecapleyades.net/cienciareal/invisible_eagle/invisible_eagle07.htm
http://www.riseearth.com/2011/04/hollow-earth-subterranean-civilizations.html