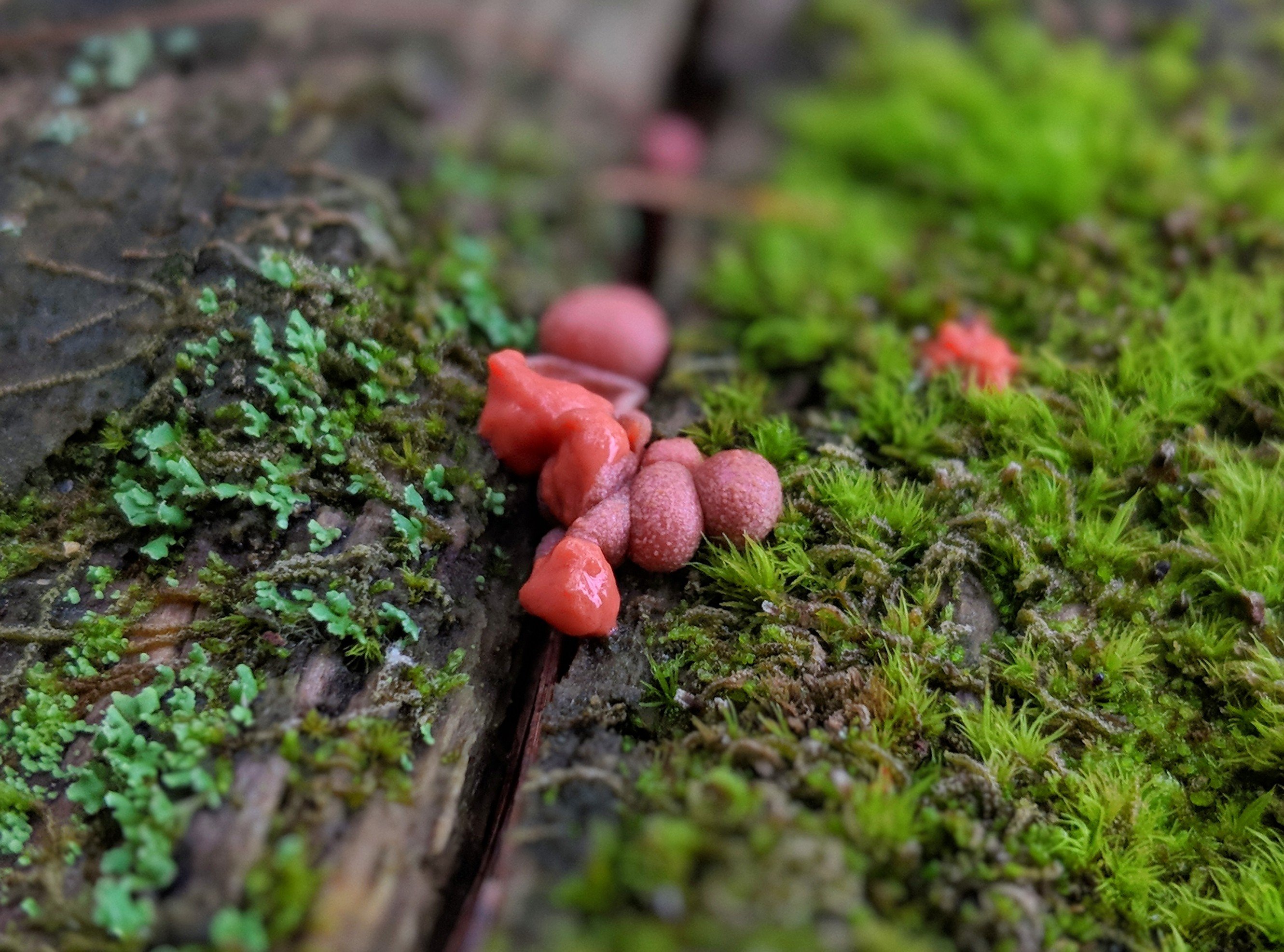 While roaming the woods in Pennsylvania, up near the Poconos, I came upon these young Lycogala sporangia, freshly formed and still in their immature state, during which they are pink colored and filled without about the weirdest bright pink slime you can imagine. Even weirder, in a day or so, these same sporangia would have turned almost black with mature purple spores on the interior.
Slime molds - Myxomycetes - are not fungi. Rather they are a completely seperate type of organism, one of the oldest on the planet Earth and found, almost undifferentiated, everywhere. Indeed I found similar Lycogala species in Chile. In that sense they are a truly cosmopolitan organism
To learn much more about them check out my full species post on the subject.