The Astonishing Beauty of the Nebula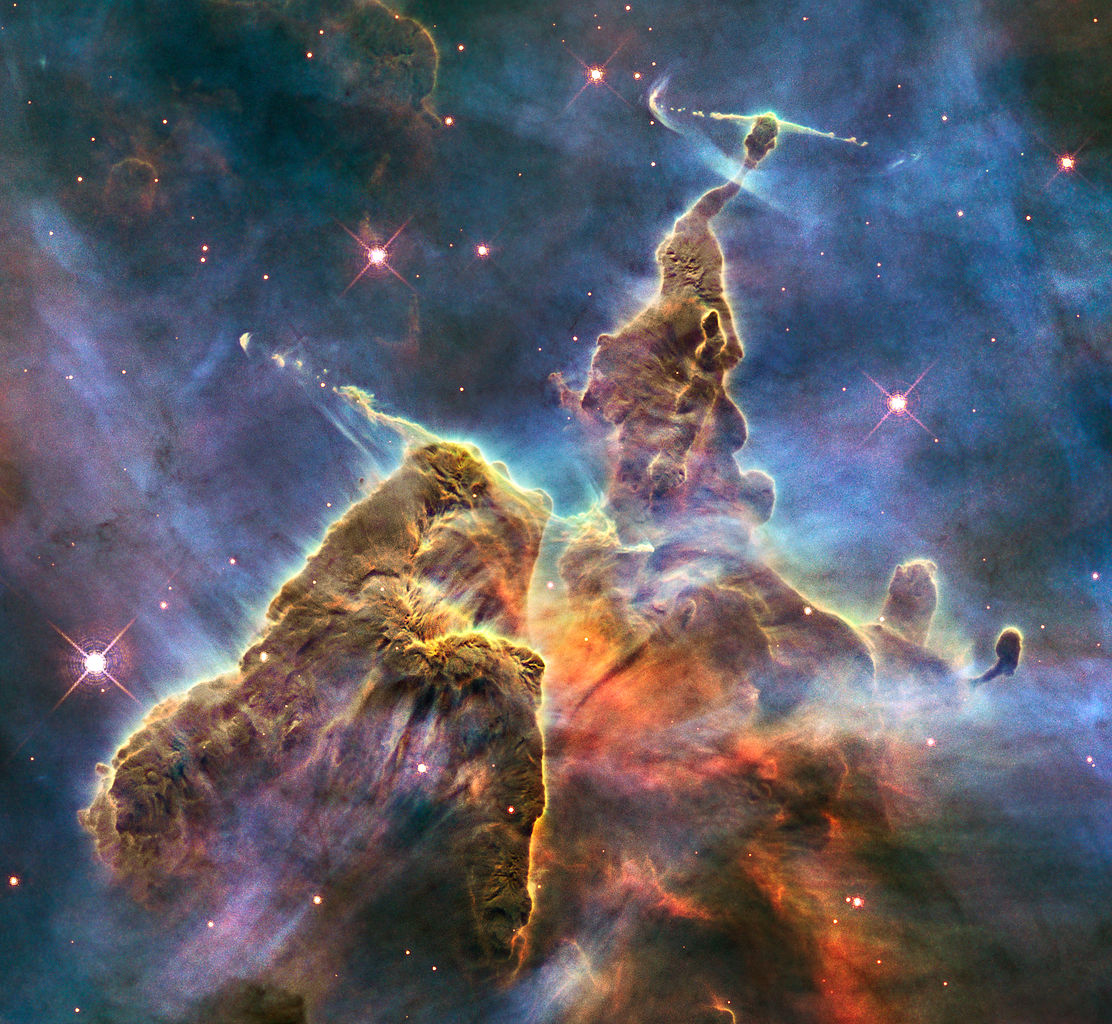 Look closely, closer. What you see is so much more than what you may believe it is. Not only in scale but in what it represents. Sure, pretty colors, wispy texture, all of these details are to be expected when viewing the greatest structures in the universe. But there's so much more revealed in this photo and hundreds more that reveal the ultimate source of creation, stellar birth.
The stellar nursery, commonly referred to as a Nebula, is the source of every star that illuminates the universe. Imaged above is just one of many occupying our host galaxy, known as the Carina Nebula. As I mentioned, the image shows several details, several universe shaping events can be seen occurring in the confines of this image. Most of it has to do with the most excitable objects they form; high mass stars.
An average nebula can only make around a dozen stars of this magnitude, while creating hundreds if not thousands of smaller ones along side them. The high mass stars ultimately end up destroying the nebula however, due to rapid stellar wind release and powerful radiation blast. Gases in the nebula accumulate into smaller and smaller spaces due to attraction from gravity, and as they form into a defined ball, heat and pressure increases in the center, eventually becoming enough to initiate fusion of hydrogen atoms within the core. It all begins inside a nebula, making them the most vital structures to exist.
But the process of creating stars is none too quiet, many chaotic events actively unfold within the stellar nursery, most of it due to high mass stars. Gaze back to the first image and look at the top of the structure. What you'll see are two exhaust jets streaming out of the bulk. Each of these jets represents a massive star that was born right up there. And shining from within, their glow can even be seen in the outline. These jets are caused by density imbalance. At the start of the star's life, one side may be vastly denser in gases than another, this causes the radiation and stellar winds to be blasted out as a jet, carrying much of the surrounding nebulous material with it.
Now gander along the same area again, notice something odd? There appears to be a boomerang shaped wave, two in fact, one at the end of the left exhaust jet, and one lining the thin region below the peak. These strange formations are called shocks, they're generated by the massive stars inside that bulb. The powerful radiation runs into a solid object like a smaller star and as result a bow like formation is created, material getting pushed away at rapid speeds moving around the object. Or in other cases, such as the shock on the left exhaust jet, the tailwind radiation is moving with more energy than the material itself, creating an odd backwards shock. These formations can be seen in greater detail in this close up image of the Great Orion Nebula.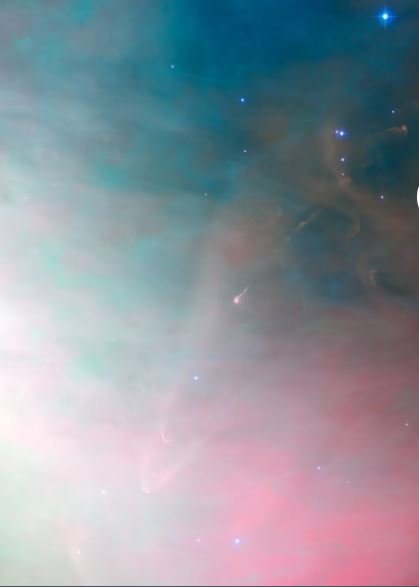 One can see in this image the bow shaped result of strong radiation coming from the Trapezium cluster of four massive young stars within Orion's heart forming interesting shapes to the lower left. Also, just for extra, the somewhat bright object in the center is actually a star likely within just 100,000 years of age, practically a baby star.
And once more, I ask you to refer back to the top image and focus on the left side. What you'll notice is that there appear to be odd streams of thin gas streaming from the side, along with a packed appearance to the nebula wall. This is a result of the slow withering of a nebulae from powerful stars. You can't see it because it's out of frame, but a very high mass star lies to the side of this structure, and it is withering away at the nebula inch by inch with its potent radiation and winds.
One common subject comes into play when discussing nebulae, their color.
Often times we look at pictures of them with vibrant emissions, only to hear from other sources that they are merely, "False color". This is only half true.
Yes, often times nebulae are given alternative colors in order to show certain emission lines, or even to represent concentration of light in a certain alternate spectrum like infrared or x-rays. However, quite often, the pictures of the nebulae are not in false color, but simply taken with high exposure, as in they take several images of it and stack them on top of each other to enhance the clarity.
However emission is an interesting topic when it comes to nebula color. Most of them appear red, and this is because hydrogen reveals strong red visible emission lines. And given that it's the most prominent element, it stands to reason that they'd appear with a red hue. Red is the dominant color in the Orion, Eagle, Trifid, Omega, and Lagoon nebulae just to name a few. However, other colors do reveal themselves occasionally. For instance, helium and carbon often show up as blue and yellow, nitrogen and oxygen give off a green hue. And if you happen to have any heavier stuff like Sodium or Magnesium, you get purple. Orion is an interesting example of color dominance showing. While almost all high exposure images reveal red as the most prominent hue, it appears green when observed with a good ground telescope. This is due to how green is better at long distance travel and received better in the eye.
There's also one more type of nebula, it's known as a reflection nebula. They are not star forming regions, but instead are made of interstellar dust. They float around and don't take in energy from nearby sources, but instead just reflect it like one giant airy planet. One example is the Witches Head nebula, near to the powerhouse giant star Rigel reflecting its light like an ethereal cosmic puff.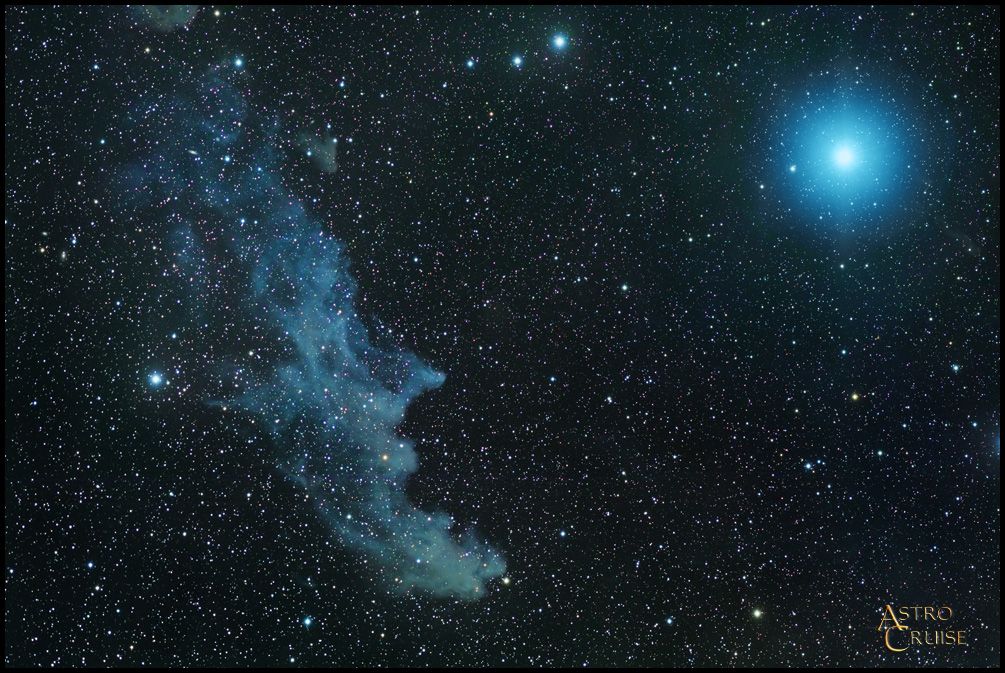 And with all the knowledge and such out of the way, I'll leave you with a collection of some of the most astonishing nebulae ever observed, along with some interesting facts about them.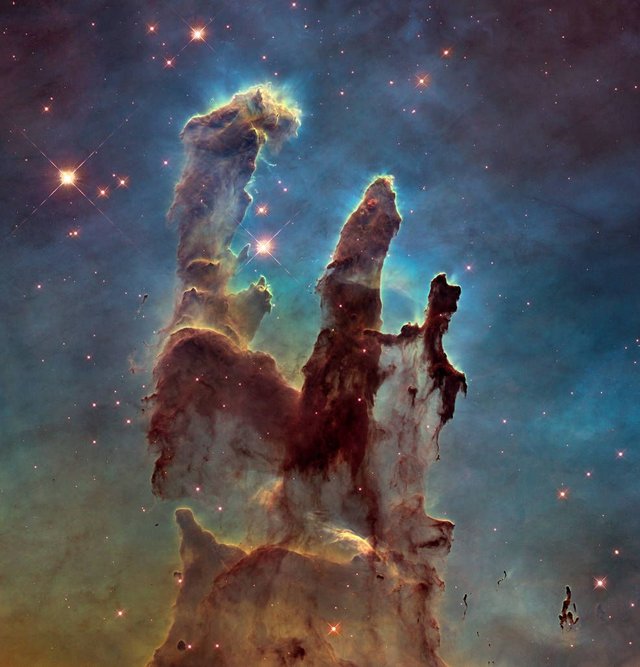 This famous image often dubbed the, "Pillars of creation" is actually a section of the Eagle Nebula, the biggest one is around 7 light-years tall and it is thought to be likely that they are already destroyed due to a supernova event in the tip of the largest one. However it will not be seen for thousands of years.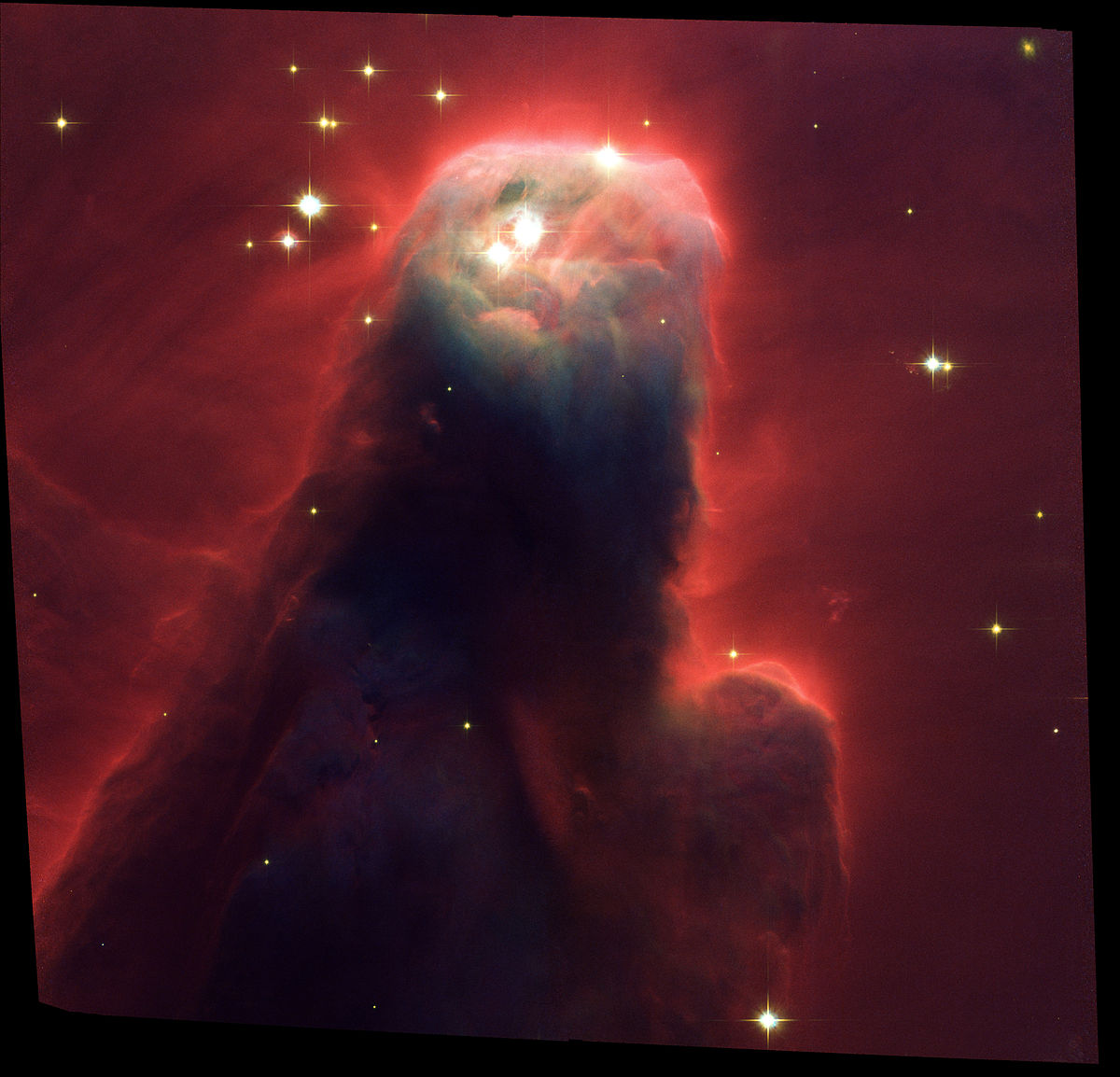 An interesting example of nebula erosion, the bright stars at the top as well as some others off the top of the frame are withering away at this odd cloud known as the Cone nebula.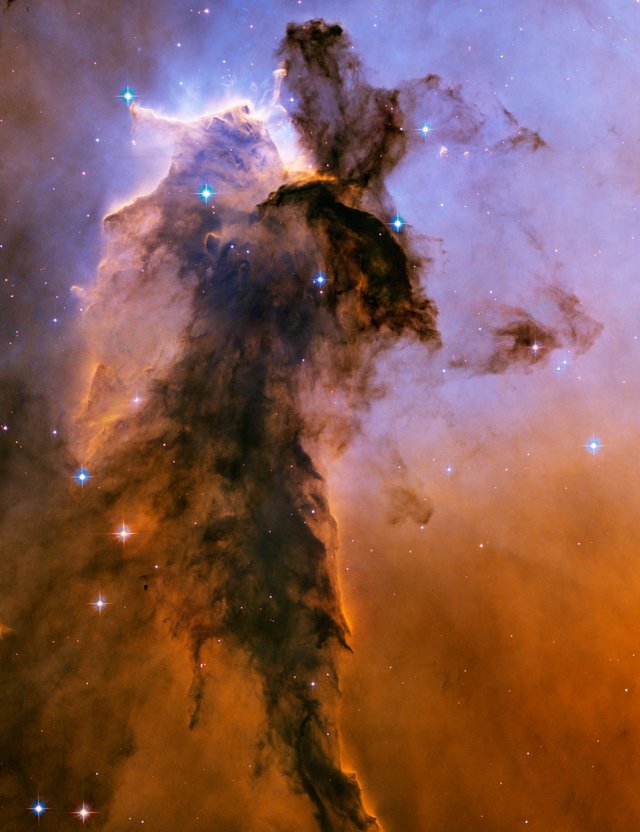 Another part of the Eagle Nebula, it is known for its resemblance to a chicken. It is about 10 light years tall.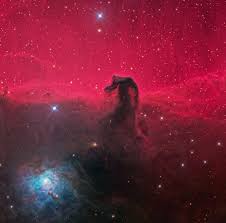 This is referred to as the Horse head nebula, a smaller cooler nebula being eroded from the top by an out of frame star.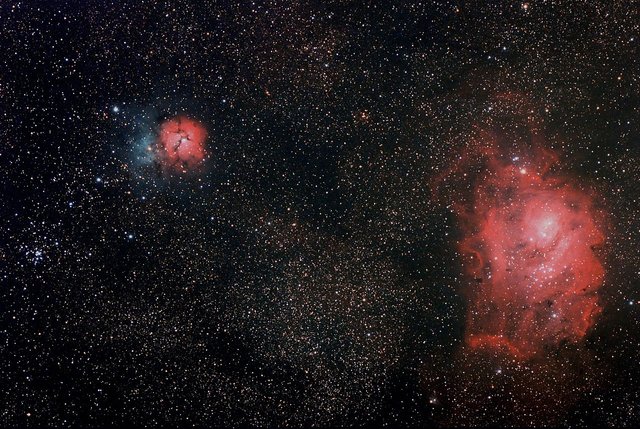 This image shows two prominent star factories in the Sagittarius constellation, on the left is the strange looking Trifid Nebula, laced with dust lining the sides giving a dark appearance. And on the right is the Lagoon Nebula, it is over 100 light years across in its longest dimension and home to almost 30 stars that are considered high mass, as well as thousands of others.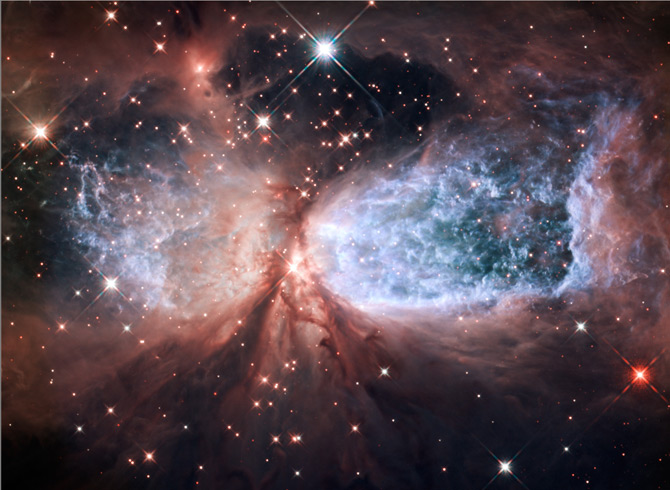 This is one of my favorites, a beautiful nebula giving the appearance of a cosmic angel. The glowing gas in the background is the result of a single massive star seen in the middle of the image. This star is the sculptor of this nebula, shaping its tendril wings with radiation.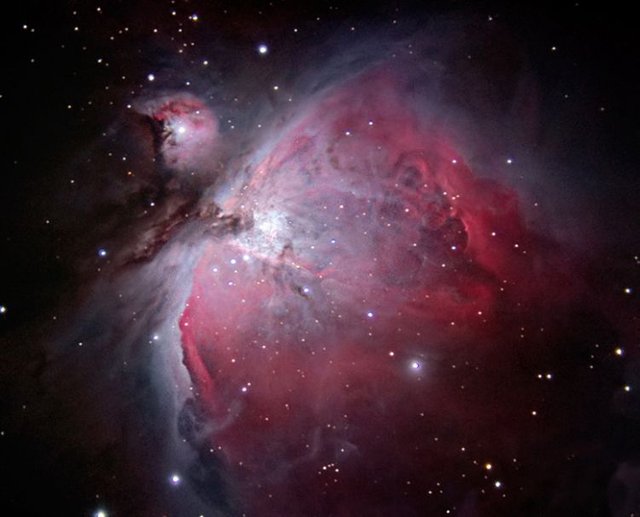 And last but most certainly not least, the greatest spectacle of them all. The unparalleled beauty of the Orion Nebula has been the influence for a variety of references and poetry and art of many kinds. It is the closest star forming region to our solar system, at just 1300-1500 light years in distance. And 25 light years across. We witness baby stars forming within it, and learn more from this dazzling arc than any other star factory in the sky. And almost all of the light it gives off originate from just four stars within the center.