Hello my dear friends I hope you are excellent today. It is essential to remember that in spite of all those adversities that we go through throughout our lives (we always have the duty to smile simply because every second is a divine gift from heaven) we do not waste time in the banalities that the world offers us life is passed in the blink of an eye we must enjoy the moment and be happy.
In the morning today I decided to portray a phenomenon that goes unnoticed mostly to the human eye or that perhaps if you perceive is not given the importance and value it has, without this the natural cycle of life gone.
Dew:
It is a physical-meteorological phenomenon in which the humidity of the air condenses in the form of drops due to the abrupt decrease in temperature, or contact with cold surfaces. There is talk of dew in general when it comes to condensation on a surface, usually on the ground cover of the soil.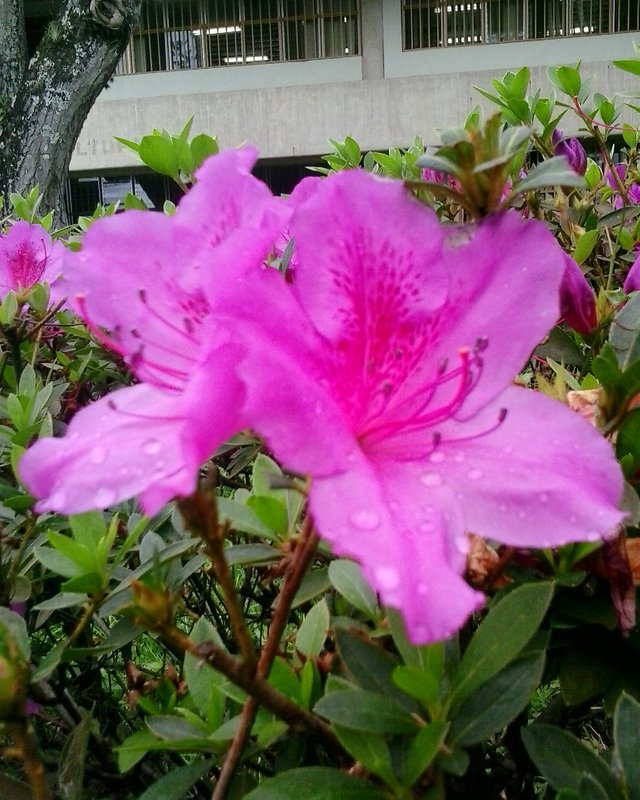 Photography 1.Drops
Normally it happens in the nights of calm and clear weather, when the cold of the ground is transmitted to the air. The opposite physical process is called evaporation.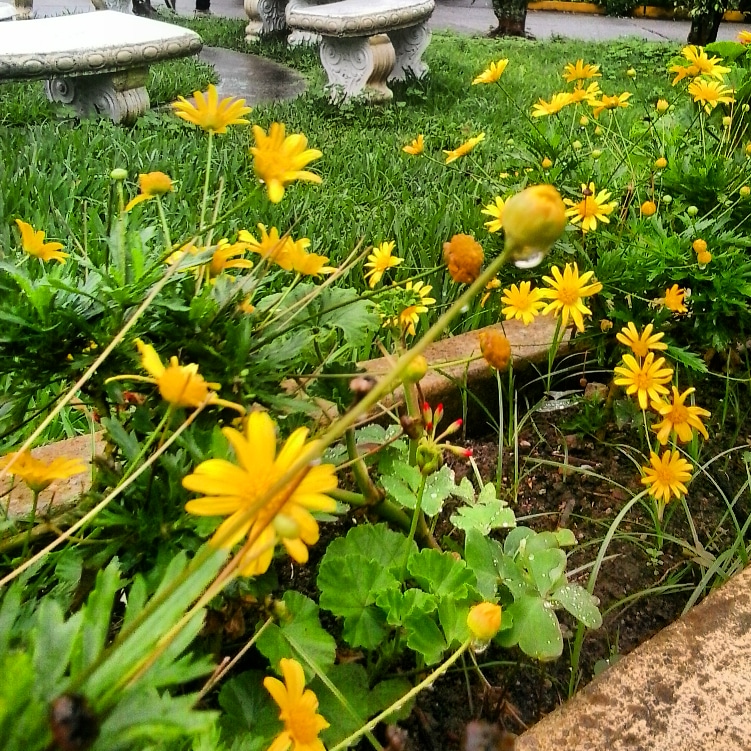 Photograph 2. Sun color
In how many verses have you used the drop of dew on the petals of a flower, to invoke tenderness or natural beauty.
Morning dew,
of drops is your body,
in transparent waist you shape your hips,
attractive beauty in flowers,
Pillow in a restless cold.
Escapes from my hands,
you fall in drops of water
radiant woman of tomorrow,
you are the dew that in
in my new day,
you are waking up from my warm hands,
the drops on my face fall
in search of your kisses,
prodigious love,
I'm glad to wake up in your bed,
awaken your fresh laugh,
Listen to your voice on my pillow.
The photographs are my responsibility, taken from a Samsung Galaxy S3 Mini Gt 18200.
#GOOD VIBES !!! WE ARE READING SOON FRIENDS
DO NOT FORGET TO SMILE