The Beautiful Microscopic World of Diatoms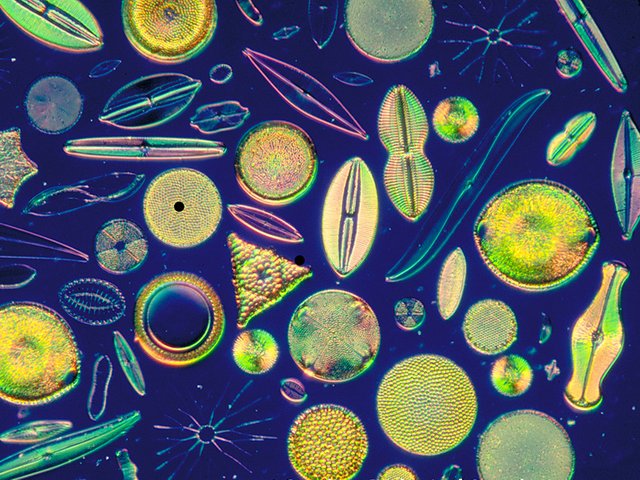 When you think about marine biology, most likely images of strange deep sea fish, jellies, cephalopods and so on enter your mind. But the living wealth of our planet's oceans isn't limited to what we can percieve with the unaided eye. A sufficiently close look at seawater or sand reveals that the former is teeming with microorganisms, and the latter is comprised in no small part of their discarded glass shells.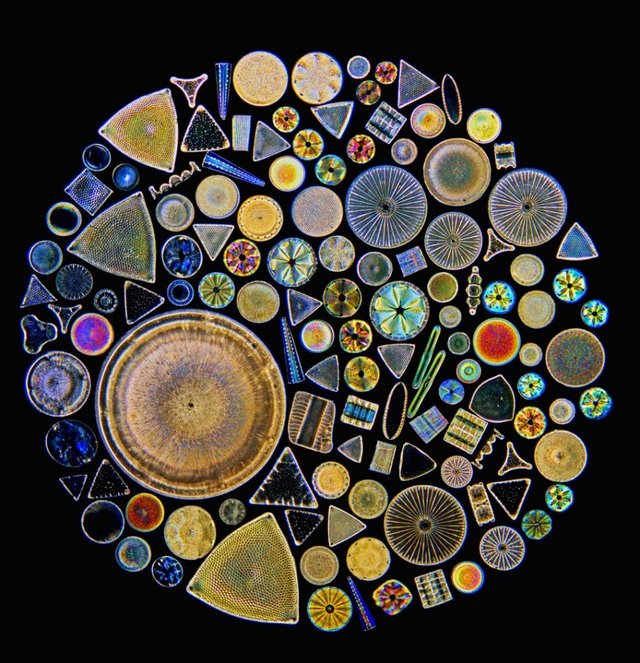 That's right, glass. These protective shells are made from silica. Just as we make glass from sand, so too with diatoms, just by organic methods. The glass shell allows the diatom inside to recieve sunlight which it needs to survive, as diatoms are photosynthetic.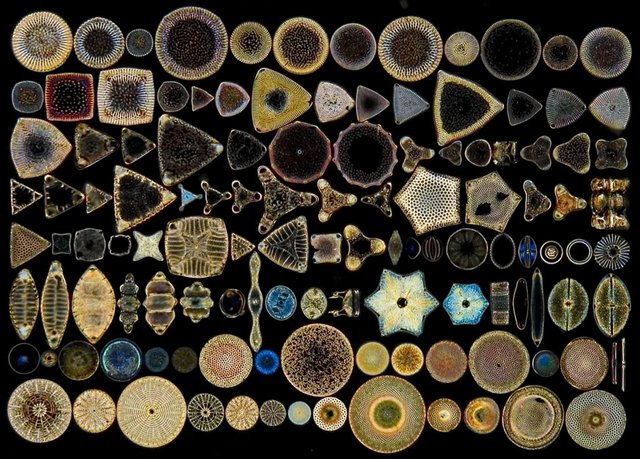 As with any other single celled organism, diatoms reproduce by dividing in two. The newborn diatom is vulnerable, possessing no shell. It must then quickly set about building one for itself if it hopes to survive. Such is the brutality of the natural world, even at scales too small for us to directly witness.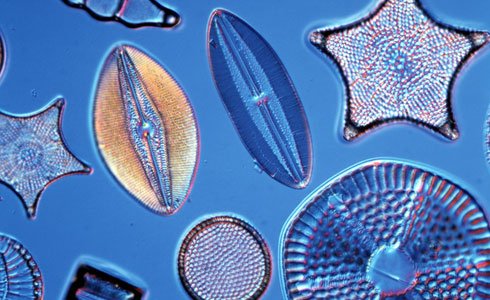 When humanity first undertook the exploration of Earth's oceans in earnest, what naturalist would have imagined that such a wealth of beauty and scientific interest could be found within the sand itself? That even the seafloor, at the microscopic scale, is littered with biological remains one could dedicate their entire scientific career to studying?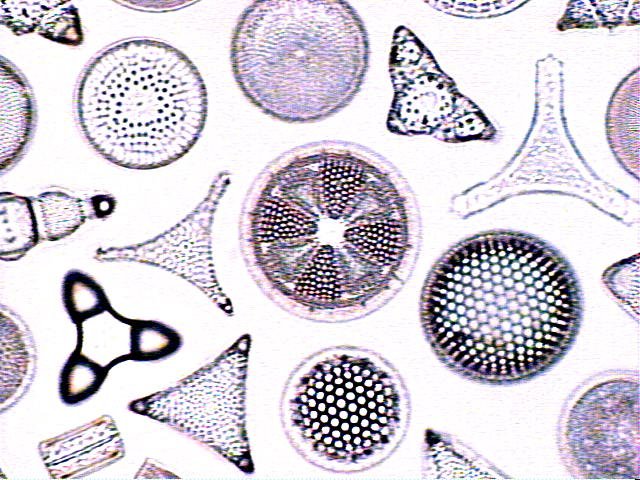 It just goes to show that remarkable discoveries can still be made right here on Earth. Often such treasures are hiding in plain sight, in this case right beneath the feet of any given beachgoer. In truth, can't it be said that there is no wrong direction in which to explore? Reality is so rich with wonder, there is no telling where the next natural marvel will be found.