Polar Research Bases: Thousands of People are Living in Antarctica...Right Now!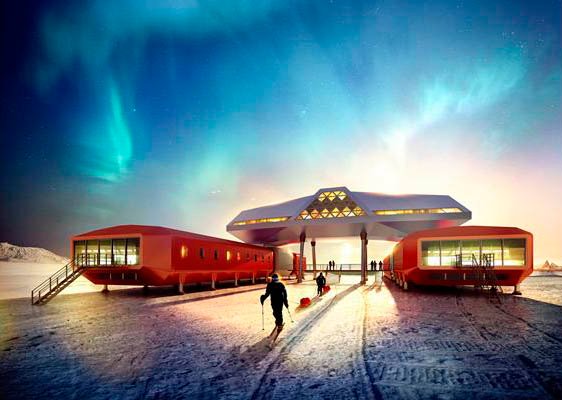 The fact that there exist manned installations at the South Pole probably doesn't surprise you. It just isn't relevant to the average person's day to day life. But many of these facilities are uniquely engineered due to the unusually harsh, challenging environment of Antarctica. The result? A wide variety of beautiful, interesting structures which support the needs of scientists performing all manner of experiments at the bottom of the world.

Probably the largest single settlement and the closest thing to a conventional town is McMurdo. About a thousand people live there at any given time, it's a major port town through which visitors to Antarctica can access the research bases further inland.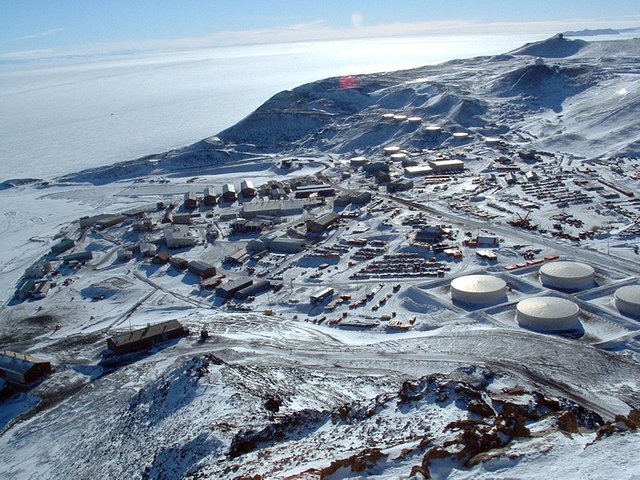 McMurdo has a convenience store, a bar, a restaurant, a chapel, all the comforts and amenities you would expect from a small town. It's remarkable only because of its location, and because of the academic expertise of the general population which lives or passes through there.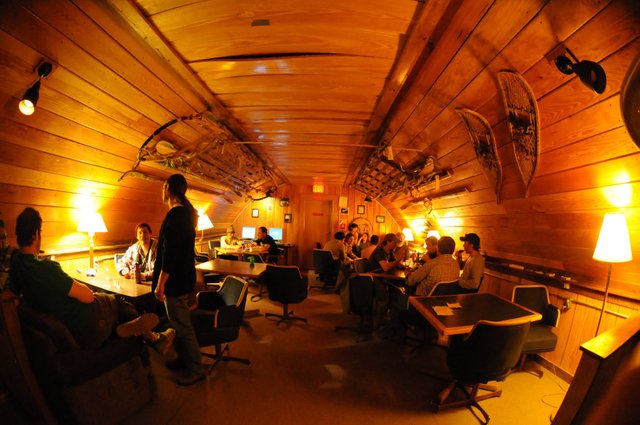 Most polar facilities are not so populated, nor conventional in terms of architecture. The American south pole base, Amundsen Scott South Pole Station, houses 250 people during peak months (the Summer). Looking something like a prototype Mars colony, like many other South Pole bases it sits elevated on supports which allow it to be continually lifted above snow pack so it isn't buried.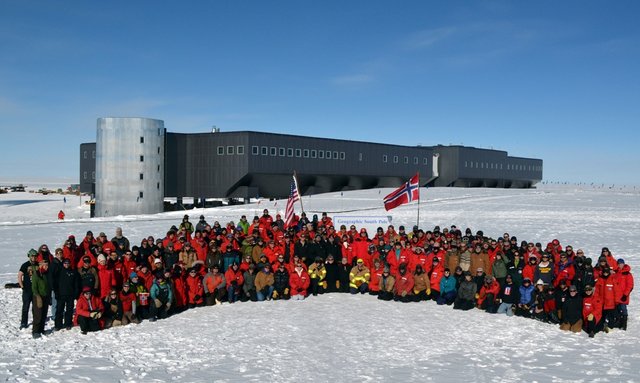 Despite the smaller population, Amundsen Scott has it all. A basketball court. A music room. A small theater for watching films. Even a hydroponic greenhouse! Because food is delivered only once every six months, any fresh fruits or vegetables that aren't immediately eaten would quickly go bad. Then it would be a five month wait for more. The greenhouse allows the crew to produce healthy, delicious crops year-round!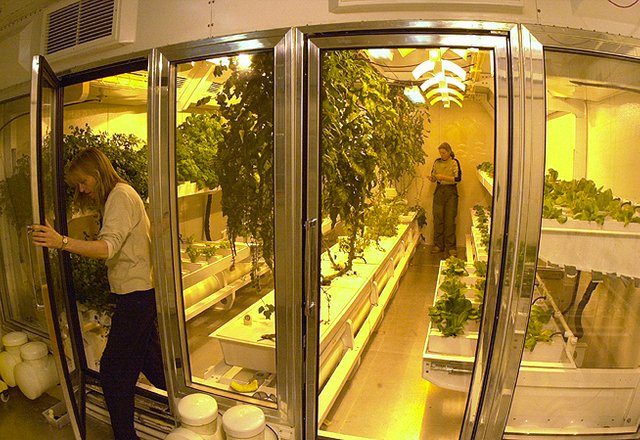 The British South Pole station, "Halley VI", features similar snow-defeating stilts. However, the entire structure can be towed! Because the ice it's on constantly drifts at a slow rate, the position of the base changes over time and would be carried steadily towards the sea if it couldn't be moved.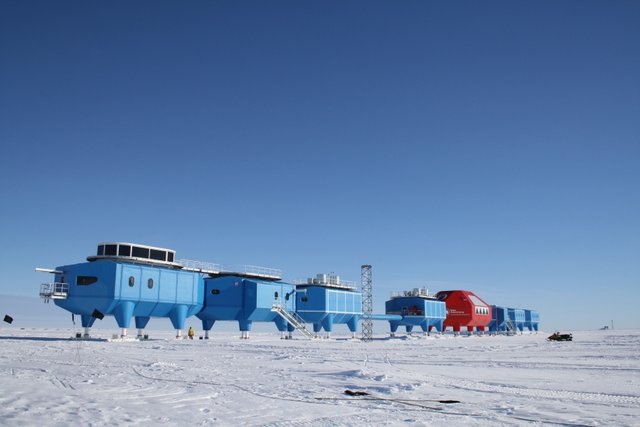 Like the US station, it is handsomely apportioned. As it must be in order to prevent cabin fever! It features a library, a large comfortable communal area, even a rock climbing wall. If it weren't for these creature comforts, spending months at a time in such isolation (especially during the continuous darkness of winter) would be enough to drive most of us mad.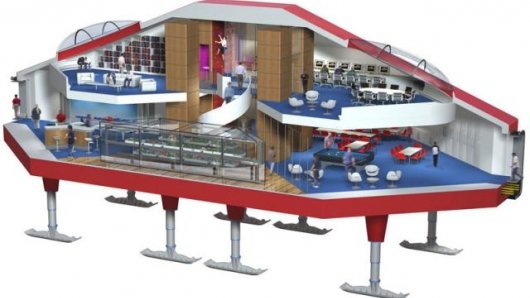 The sections are all detatchable and can be moved individually. Though they appear prefabricated, they were in fact assembled after arrival at the South Pole. Heat and electricity are supplied with jet fuel due to the exceptional energy density. Nuclear has been attempted in the past (Project Ice Worm) but was abandoned due to unique challenges the polar environment poses for compact nuclear reactors.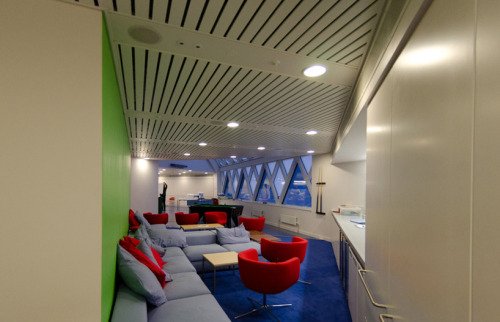 Just imagine reading materials relevant to your research while relaxing in a recliner with a cup of cocoa, peering out the immense tesselated front window, a violent snow storm raging on outside. Quite like living on the surface of another planet, isn't it? That's precisely why the ESA established their own Polar outpost named Concordia Station which they use to simulate a Mars habitat.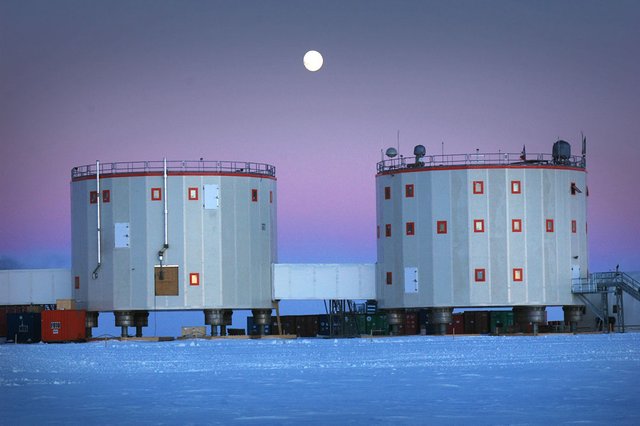 But Antarctica is not strictly the scientific playground of America and Britain. Every one of the twelve countries to sign the Antarctic Treaty has established one or more bases there. That includes Argentina, Australia, Belgium, Chile, France, Japan, New Zealand, Norway, South Africa, the Soviet Union, the United Kingdom and the United States.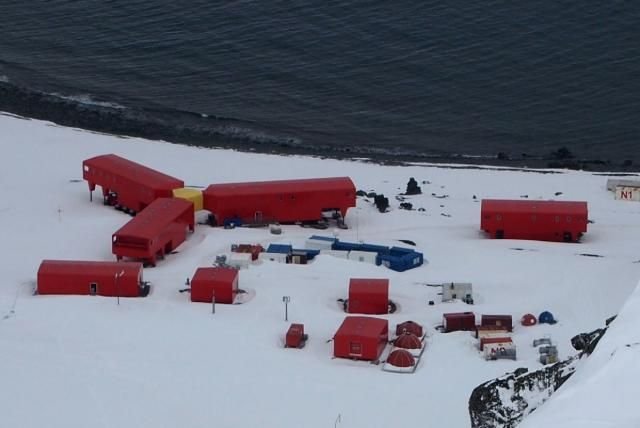 Some of the bases are little more than glorified trailers. But others, like South Africa's SANAE IV, are remarkable, gorgeous examples of hostile environment architecture, resembling something out of a science fiction film. This is not simply to be whimsical but because, as the ESA realized, the environment of Antarctica is quite nearly as harsh as that of the Moon or Mars.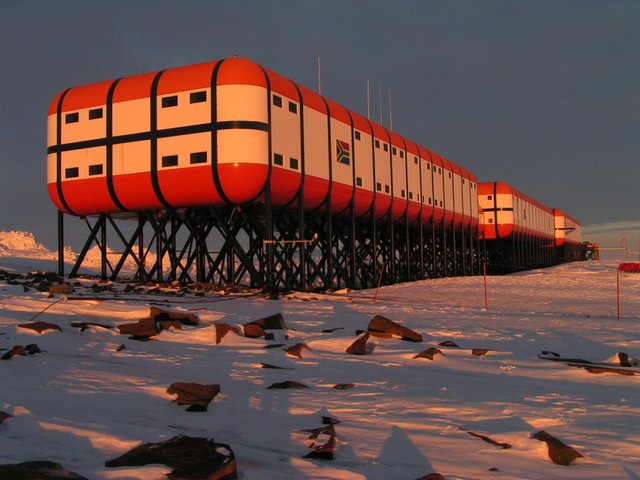 Besides the huge colonies, there are also oddball little outposts which exist for one specific purpose. Ice Cube (no relation to the rapper) is one such facility, which serves as a polar neutrino observatory. Using receivers which extend far down into the ice, all outside interference such as radiation from space are blocked out, creating an environment that is cleaner and "quieter" in terms of radiation in which neutrinos can be more easily detected.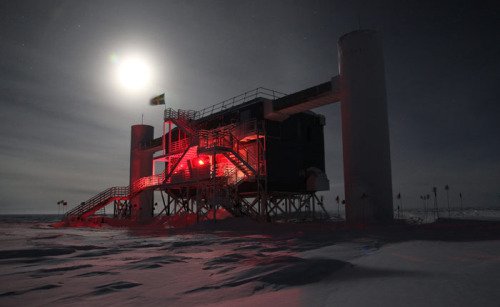 Perhaps the prospect of spending months or years in such a place terrifies you? Still, others are powerfully attracted to that degree of isolation. What a marvelous place to write, for example! Talk about "getting away from it all!" These are by far not the only noteworthy facilities on the South Pole, but were I to cover them all, this would become more of a novel than an article.
For photographs of all known South Pole facilities, inside and out, check out my Polar Future blog. Mixed in are some futuristic, and retro futuristic concepts for what manned settlements in Antarctica may yet be built.