BTC Update and Fidelity Set to Launch Custody Service
BTC Update and Fidelity Set to Launch Custody Service
The current price of Bitcoin is $3450 with 24 hour volume almost reaching the USD 6 Billion mark.
Based on movement from the past few days , Bitcoin seems to have support between $3340-3405 levels, outlined in previous update. Buyers
dont seem to be overwhelmingly present at these levels, which doesn't point to too much confidence in $BTC for the short-term.
Our previous analysis was centered on the idea that $BTC would likely head towards 2018-2019 lows.
If we compare the conclusion of the 2017-2018 crypto bull market to the current price action of the bear market we see that price exhaustion was visible in late 2017/early 2018 as $BTC formed rising wedges.
Volume during that period began to subside.
It does seem that there is a chance that $BTC may be acting in a similar way, but with opposite price action at these levels (see Bull/Bear Comparison Below).
Bitcoin experienced a potential selling climax during the middle of November that has now been followed by consolidation at these levels.
It does seem that seller exhaustion, similar to how buyers grew exhausted near the 20k mark, is occurring. You can see a chart-based explanation below.
To coincide with this opinion, Bitcoin is still operating within the range we highlighted on Monday (see below). It is still not completely sure whether $BTC has printed a final bottom,
In other news, Fidelity plans to launch its Bitcoin custody service in March; this will allow one of the largest asset managers in the world to provide a custodial solution to its clients, which should offer a higher form of security to those who want to hold Bitcoin through Fidelity. However, this does not mean that Fidelity will be able to distribute Bitcoin to its clients.
We will keep you updated on our crypto market analysis as the week rolls on!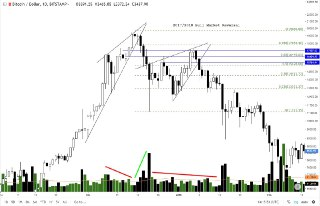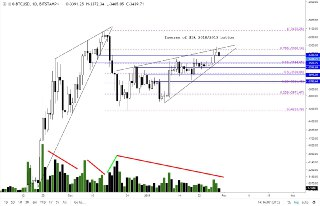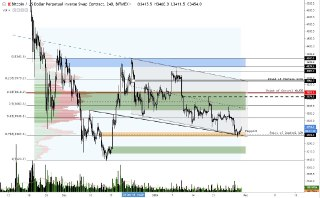 If this post is older than 7 days, please support by upvoting my latest post

latest post

latest post