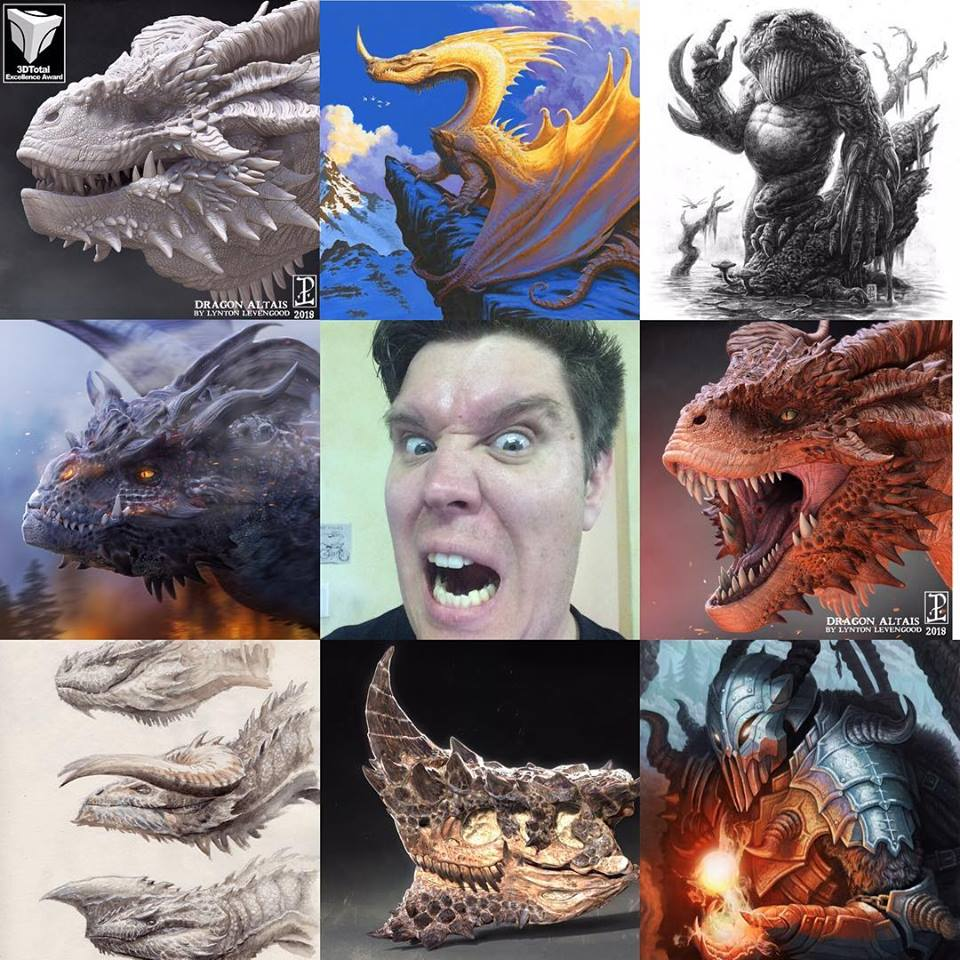 It's me! My face! When I paint dragons that is my constant facial expression.
In other news, I had the privilege of being interviewed by Xeno Creatives.
" Lynton Levengood: Making Time is the Key to Advancing
by Joshua Diokno April 12, 2018 0
Been wanting to achieve something? All you need is time. Don't have time? Then make it.
Nobody knows this more than Mr. Lynton Levengood. When you get to see his works, no doubt, you'd see that he has talent. And his influences? Superb. But of course, he didn't get here easily. Mr Levengood recognized that he had to push his efforts further if he would want to be the best that he can be. For him to be able to do that, he has to allot time for it. And that's exactly what he did.
He spent his breaks and other downtime to get better at the craft. Something that is completely evident today.
So get to see his amazing works here and get to know him better through this short but inspiring interview by Xeno Creatives!
Xeno Creatives (XC): ZBrush technology brought a lot to the industry. What processes did you have to learn to be skilled in it?
Lynton Levengood (LL): ZBrush is a very user friendly program. It's easy to get started and the learning process, unless you are doing a specific course, happens quite organically. I learned by just jumping in and playing with all the tools and brushes. As I reached a wall in my knowledge, the answer was only a YouTube video away. I also have some knowledgeable friends who use ZBrush and were eager to share their knowledge. That is an amazing thing about ZBrush, there is a passionate community of users who share their knowledge which makes the process of learning the program easier. It's actually such a deep program; there is always a faster way of doing something. I now have a surface level understanding of the tools. However, I still keep learning." Continue reading
I've joined @schoolofminnows!
If you'd like to join school of minnows, click here
or click here to read about it.
Cheers



Find me on Sola https://sola.ai/lynton_levengood