hello everyone, it your favourite girl @estheromoyiwola. We gonna roll like we actually in a real gist. Am sure you all are perfectly doing well? You really do not have to own the world to be perfectly good, when you have christ in you, you have everything.
Lately, I have not been so much online or having to post or making time to comment. What has been the reason? EXAMINATION.
That is what is taking my time from steeming but it will be over soon. I use this medium to pray for every parishioner writing exams this period or soon, may God grant you wisdom and understanding to apply all you have read in Jesus name.
So back to the matter, STEEMCHURCH BINGO!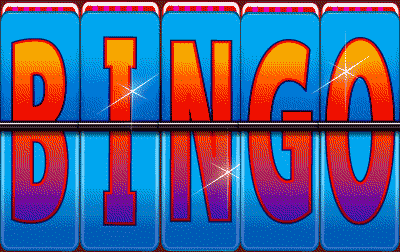 credit
This has been the fun all the way and am sure everyone that participated enjoyed the game and remember we all are winners. You know that feeling when BINGO time has come and @scb is about to release new numbers for the day, so many thoughts start coming and you start telling God please let my number be released and when @scb releases the new numbers, we start checking with your heart panting somehow, (smiles). When none of your numbers are released, you still have hope that you will be called the next day by the Grace of God and shockingly and luckily for the winners, they just called out BINGO with all smiles and gratefullheart to God for being lucky. We have two winners for the FIRST EVER GAME OF THE FIRST EVER CHURCH ON THE BLOCKCHAIN. 🎊 CONGRATULATIONS @isaacfem and @isma4617. The two lucky men I say.
PROMOTING STEEMCHURCH BINGO!
Quiet good numbers of persons participated in the first round and fortunately for us, @scb had decided to move on to the round 2 of the game and guess what? The entry closes soon. Few hours left, we can get some numbers of persons to quickly register and participate in the round 2 of the bingo game. A rough number of 50 persons participated in the last round, if 1 person can bring at least 2 members to join, we have over 150 members for the next round.
HOW CAN YOU PROMOTE?
DISCORD CHANNEL
We have some channels or community we belong to on discord, you can quickly pass the information to the group and be readily available because it comes with lots of questions from the people in the community wanting to know more details. I can help with some details incase you are not sure of what to tell them.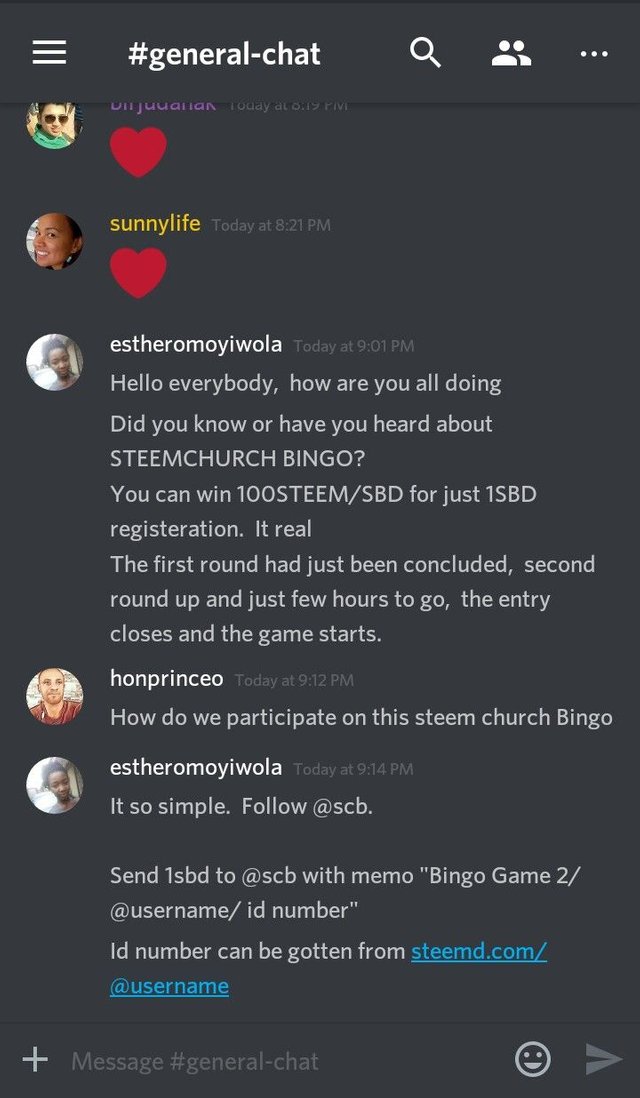 They can check recent posts from @scb to see how the games were played.
WHATSAPP GROUP CHATS.
This was what I did efficiently on my whatsap groups, talking to people personally to participate in the game and they got interested, you can also do that now.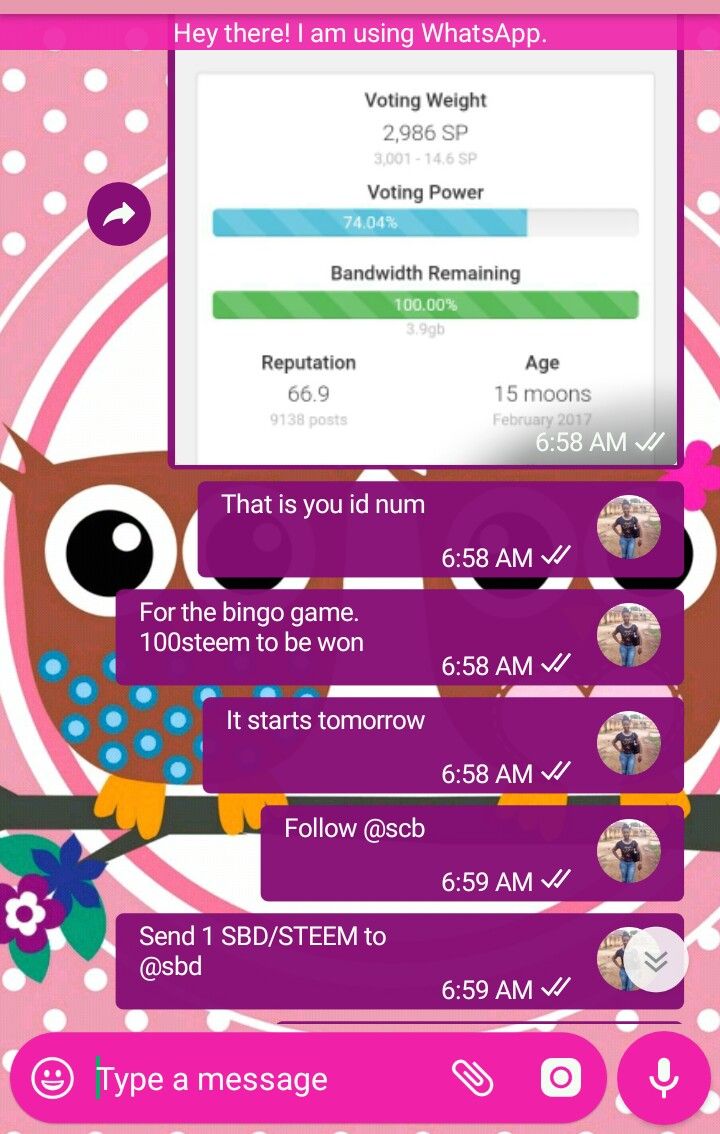 Whatsapp is very efficient, you can get more participant to participate. Few hours to go!
TELEGRAM.
This is another social media we can talk to people about BINGO game.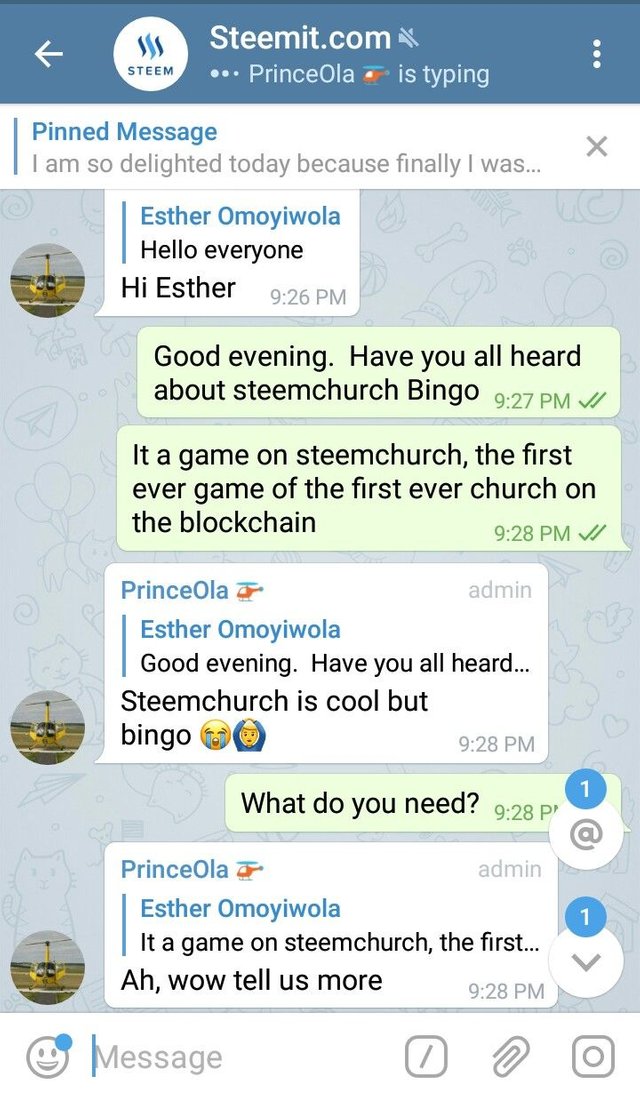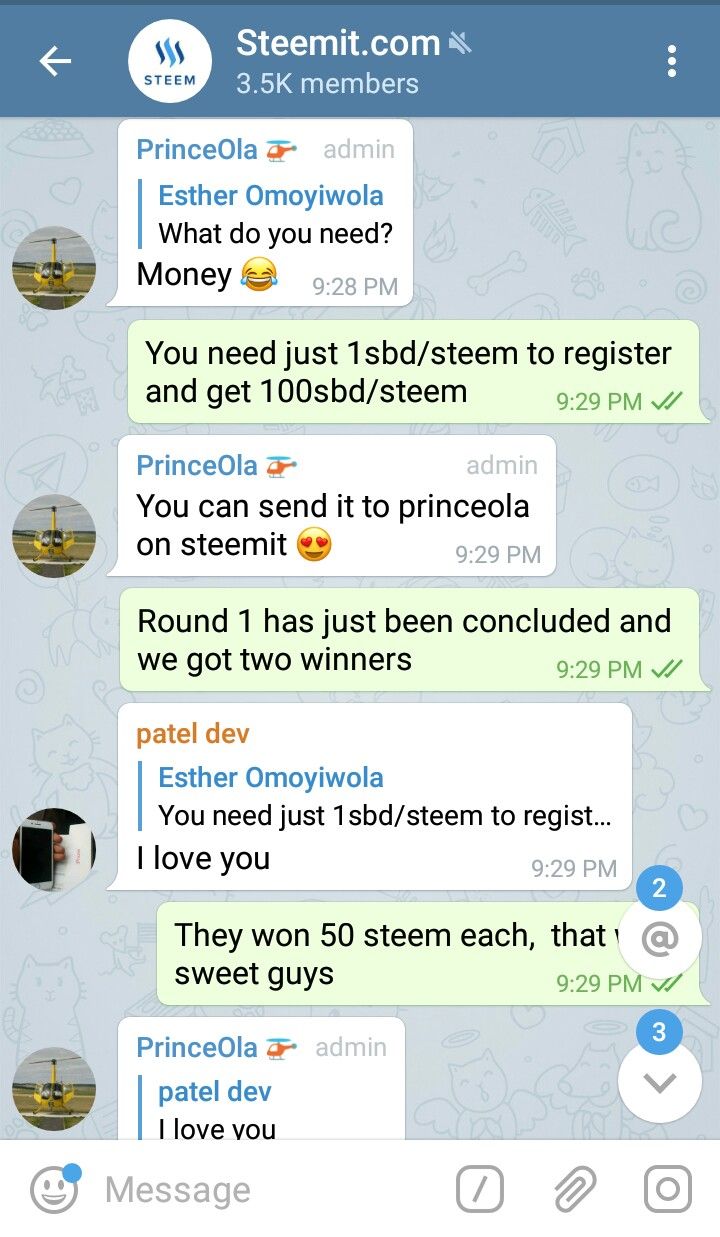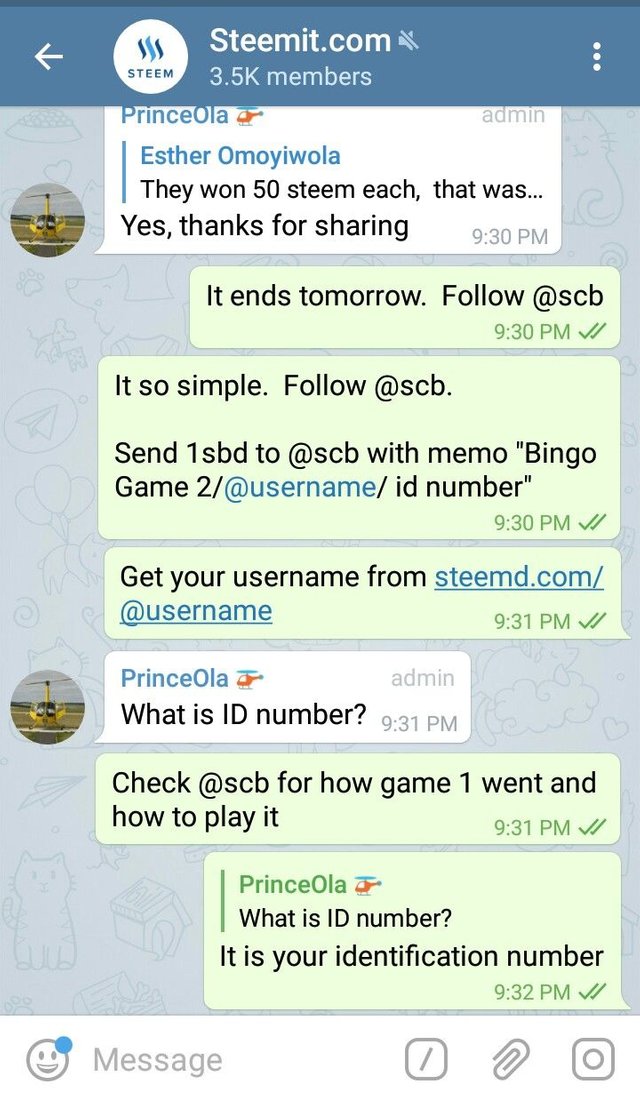 And replies started coming in.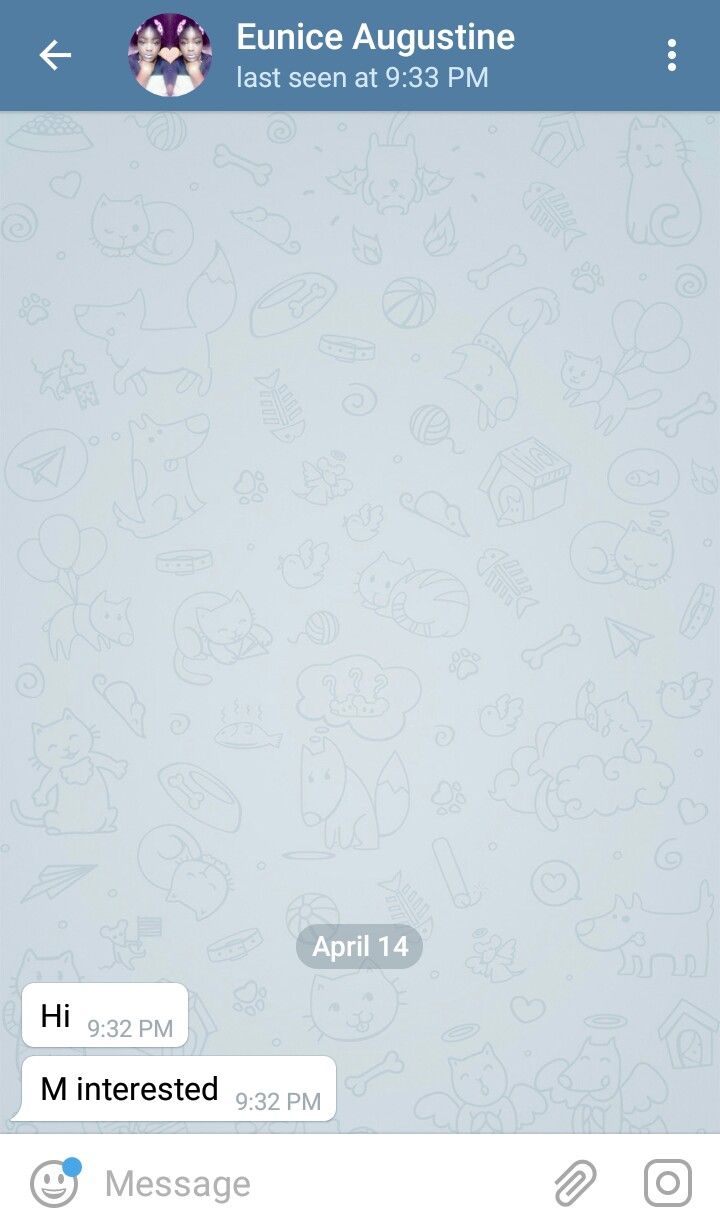 Other site you can promote STEEMCHURCH BINGO.
I will not forget to thank our able leader @sirknight, the great mind behind great things.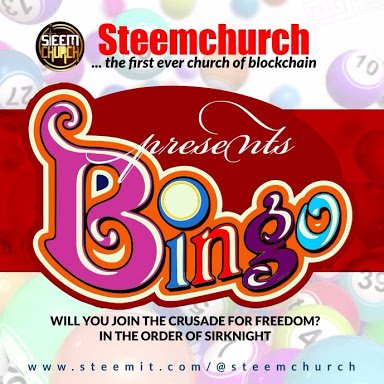 source
GOODNEWS.
steemchurch just got bigger. It now has a discord group.
click here to join the family on discord.
THANK YOU!