Hey all,
Yes grab your popcorn because I'm going to report to you yet another scammer.
Known Steem accounts:
Known Discord Ids:
slothyy#2322
Panda#3993
psychsherpa#3610
I would strongly urge everyone to avoid doing business with these IDs.
Fuck, just the fact that this guy has so many aliases is shadey enough as it is.
Before I go any further, I'd like to thank @therealwolf for providing many of these screenshots. He did the real detective work and deserves most of the credit for helping track this scammer down.
Background
Ok I'll try to keep this brief. About a half a year back I had a delegated SP givaway and one of the winners was @fatpandadesign. He is smart, charismatic, energetic, and nice fresh face with cool projects.
I made about 3 or 4 loans to him, which he paid back in record time, quickly gaining my good graces. Then he had a Pandacoin ICO, and I foolishly gave him about 2000 usd worth ethereum to buy his worthless tokens. Oh and then Woops, wouldn't you know it, he suddenly had a seizure, and he is in the hospital and blahdy blah, it's going to take him a while to get the ICO going, derpy derp.
About a month and a half later, he just sort of faded from view and I had realized that I was almost certainly been duped.
I should have posted about it sooner
I'll fully admit I should have posted sooner, but I had already been reeling from the Zeartul scam and the Viva scam, and it's pretty embarrassing to admit to yet another scam. And it did take a while for the Panda scam to sink in. My bad, but I'm correcting it now.
In Recent news...
Fast forward to about a month ago another new, smart fresh face approaches me: @getslothyy.
He's cool, he is hip, he is smart. He's got this great Gaming discord server, and he strangely eager to do business with me. He wanted loans, the subscription service, etc. Luckily I was smarter this time, and actually took his Owner key each time I loaned.
Imagine my shock when @therealwolf tells me that @getslothyy and @fatpandadesign are one and the same!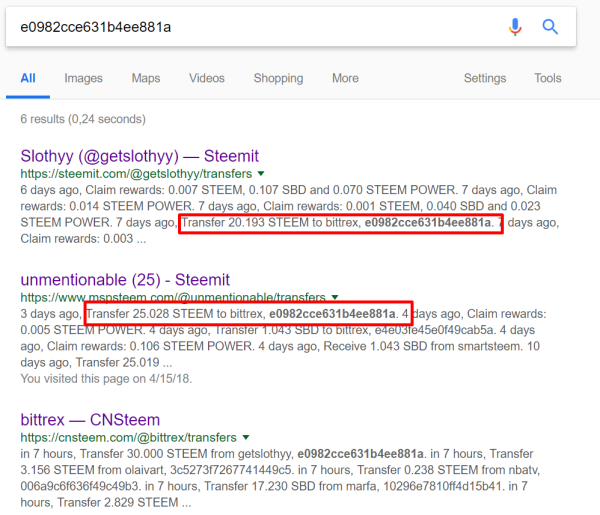 (again the result of @therealwolf 's detective work)
Proof that links @getslothyy to @unmentionable, which I already knew was linked to @thefatpanda.


He admits it here. Right from the horse's (or panda's) mouth.
You know, if I had any doubts that maybe FatPanda was just a guy who had fallen onto hard times and poor health, and wasn't really trying to scam me, then this revealation kills it.
FatPanda = Ben Schwartz
Here is a video that has already been available on the internet:
Title: Ben Schwartz of Fat Panda Design & Coin Panda Crypto ICO testimonial
The video was done by Mariza Monteiro who is another person scammed by Ben.
What sort of person would take a large amount of money from you, and then come back to you under a different name, without telling you?
These are not the actions of an honest person. FatPanda/Slothy is clearly a scammer up to no good.
Summary: FatPanda/Slothy/Ben Schwartz is a scammer and not to be trusted.
I'm not the only one he has scammed. He got @therealwolf pretty good as well, and some others I won't mention in this post.
I tried to seize the @getslothyy account.
This will mark the first time I have ever repossessed an account. I feel that was justified since Panda took 2000 usd from me and the slothy account is worth around 300 usd or so. I was going to give the Owner key of this account to @therealwolf to reward him for his detective work.
However, Panda attempted to do the account recovery procedure which resulted in a Mediation counsel, including Someguy (Anonsteem) and some members of PAL. I won't talk about it too much here. I do think the mediation was handled fairly, but unfortunately I had to give the key back to Panda.
I tried to make this contract with Panda:
https://steemit.com/bank/@neoxian/the-coffeenana-bank-of-neoxian-daily-contracts-2018-04-30
He has broken this contract by not paying me, so I am free to act against him (flagging him and writing this post).
The danger still exists
Even though I'm exposing him. This guys is clever, charismatic, and highly intelligent. He very well might be back, under a different name, to ply his tricks again. What will it be? @cheekymonkey? @bouncingbear? He seems to like the animal themes.
He will try to do business with his next mark, by taking a series of loans and then paying them back very quickly (using money scammed from others no doubt). Once he has gained your trust, he will go in for the "kill" and have some big deal where he needs 2000 to 6000 usd from you. And then once you give it to him, Oops! He has suddenly suffered some disaster, such as a seizure, or he gets beat up and is in the hospital, or his sister has cancer (see his latest post about a lost laptop). I swear this guy has the worst luck ever, wouldn't you know it?
This guy is an online grifter; this is how he makes his living. I'm sure he is not just in Steem, but probably in Dash, Bitcoin forums, other loan platforms.
He will set up some cool, hip new discord and invite as many high profile people over as he can.
Another thing he does is swoop like a vulture on anyone I loan a fair sum of money to. He will try to get that money from them, claiming he is an expert trader and can double it quickly.
I'm on to your tricks Mr. Panda, and now hopefully everyone else is too.