@hanshotfirst here on Steemit is a great writer and good guy. However, there is an imposter on steemit.chat who is trying to use his good name to scam people. There may be other account imposters too, so watch for a few signs.
On Steemit, @hanshotfirst has a good grasp of the English language. His doppelganger on chat does not.
On Steemit, @hanshotfirst is not broke, and clearly has no need of 20 SBD. On chat, the evil twin is penniless.
On Steemit, @hanshotfirst apparently understands the ecosystem. The clone on chat has no clue.
Go give the real @hanshotfirst a follow. Watch out for the fraudster version on steemit.chat or its kin, and avoid them like the plague. Screenshots are spliced together and included below for clarity. I'll keep toying with this scammer, and if anything entertaining gets added to the conversation, I will also post that screenshot in the comments.
---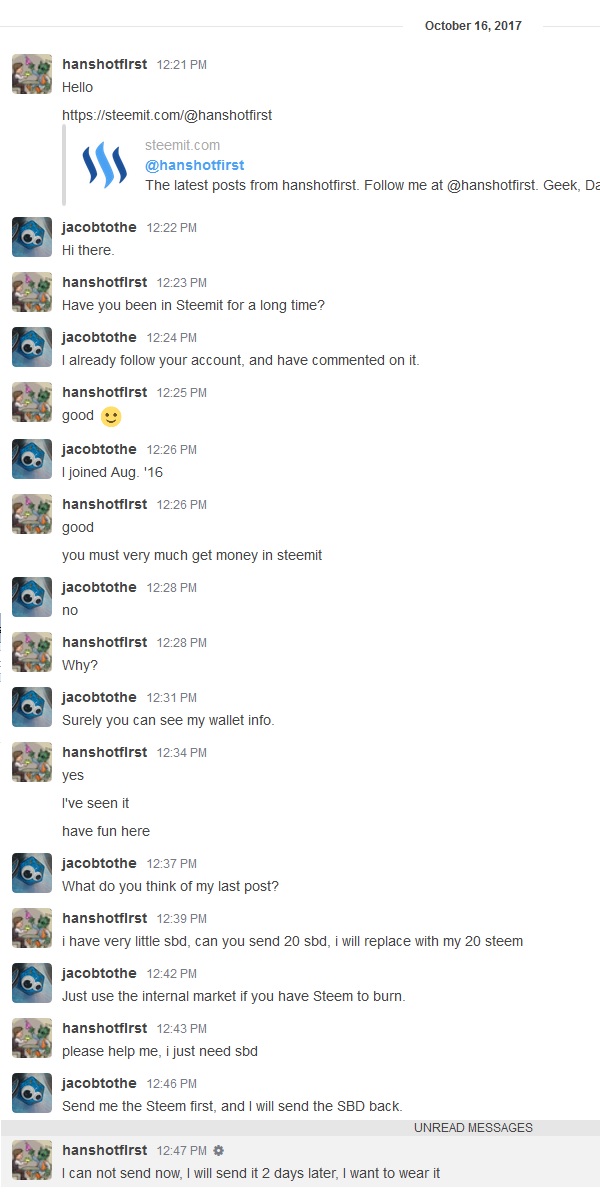 ---
If you like this post, please comment, follow, and resteem!