BEWARE: I Was Just Scammed By A Fake Online Wallet Service
Today i transferred Dash to a seemingly nice and simple online wallet dash-wallet.com. A day later I have a balance of 0 in my account and the blockchain explorers stated that my transaction was completed Xqta9hc2TH73c4h4f5QJHacUPfKn7BJqwY
^^This is the ID of my previous wallet which is still active
XioaT4NffkEvdbryvYhGHYmqkvYSVTE3cM
^^ This is the scam wallet I sent my money to
https://explorer.dash.org/address/XioaT4NffkEvdbryvYhGHYmqkvYSVTE3cM
^^ This is the transaction completed on the blockchain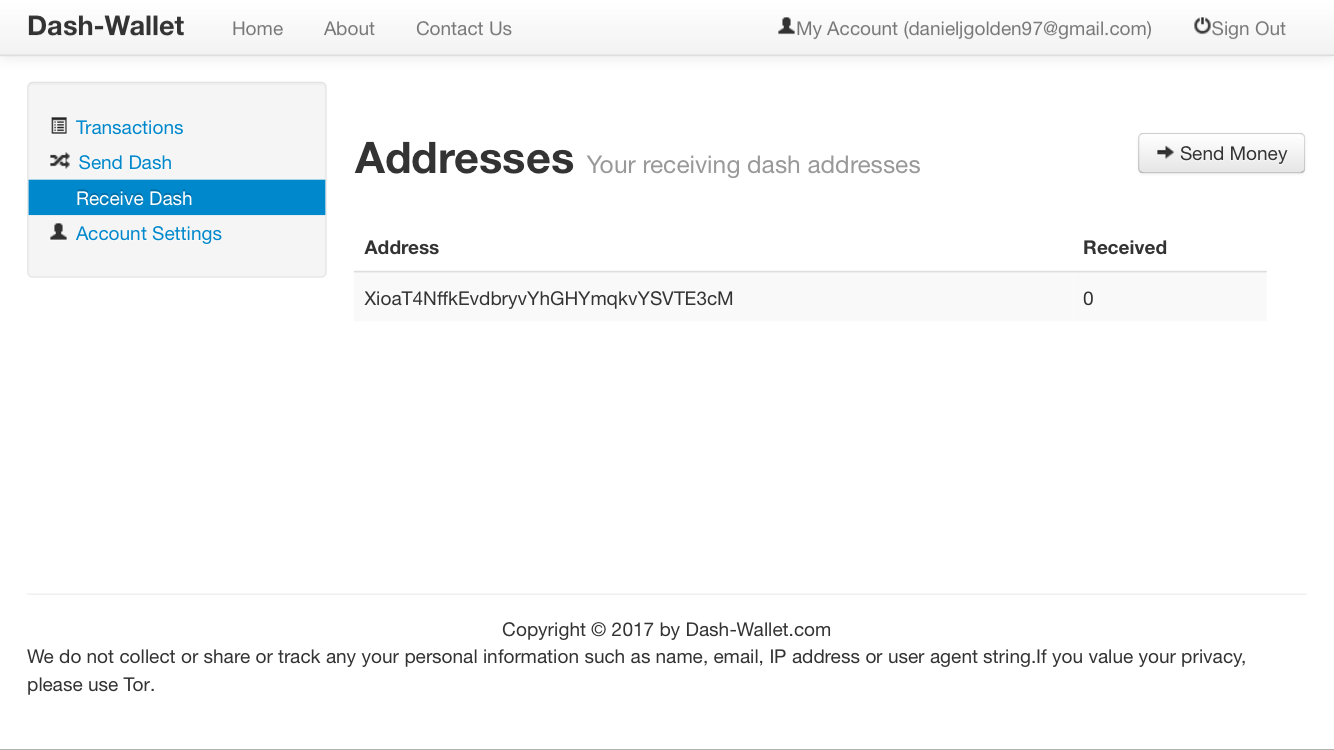 ^^This is my current wallet status as I am writing this post
Upon further investigation this site is a noted scam and another scam wallet is associated with the same owner namecoin-wallet.com. I have done research and found the email of the person who registered the website [email protected] and the address associated with the registration which is a post office in new york but in the registration it says NV instead of NY. I am going to contact the website host to have the websites taken down namecoin-wallet.com and dash-wallet.com and I have emailed the site owner. I will stick to using desktop wallets from now on I have learned my lesson the hard way.
If anyone can contact the website host at [email protected] and report these websites this would help alot the more emails the better so we can shut this scammer down and save other people from this disaster.
I have also contacted the host of my original wallet to see if the money can be returned talks are still continuing currently with support.
If anyone has a kind enough heart and has some dash please spread the word as much as you can and please donate whatever amounts you can to
Xqta9hc2TH73c4h4f5QJHacUPfKn7BJqwY
I will be making an update soon on further information thank you for reading have a great day. Stay safe.