SCAM ALERT!! bitcoingrowthfund.com the new crypto scam by a group of old scammers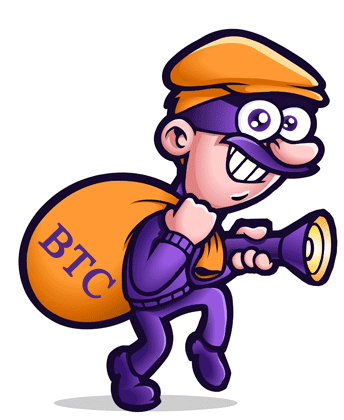 This post is to bring out some of the facts about a bunch of scammers in India who are running one scam after another to cheat and scam newbies in the name of cryptocurrency, blockchain, investment, high returns, bitcoin, ethereum, mining, etc.
Some background and things done by the people associated with bitcoingrowthfund.com:
Primarily GB Miners and Gain Bitcoin have been involved in scamming a lot of people.
https://www.change.org/p/commissioner-of-police-delhi-arrest-gbminers-founder-amit-bhardwaj-and-make-him-compensate-those-he-has-scammed
https://coinjournal.net/founder-india-based-bitcoin-mining-pool-gbminers-running-ponzi-scheme/
https://www.quora.com/Is-gainbitcoin-a-scam
https://www.quora.com/What-is-the-biggest-scam-that-every-Indian-must-be-aware-of/answers/27172652
There's a video in which Amit Bhardwaj and few others with him are trying to fool some of the people who are interested to invest.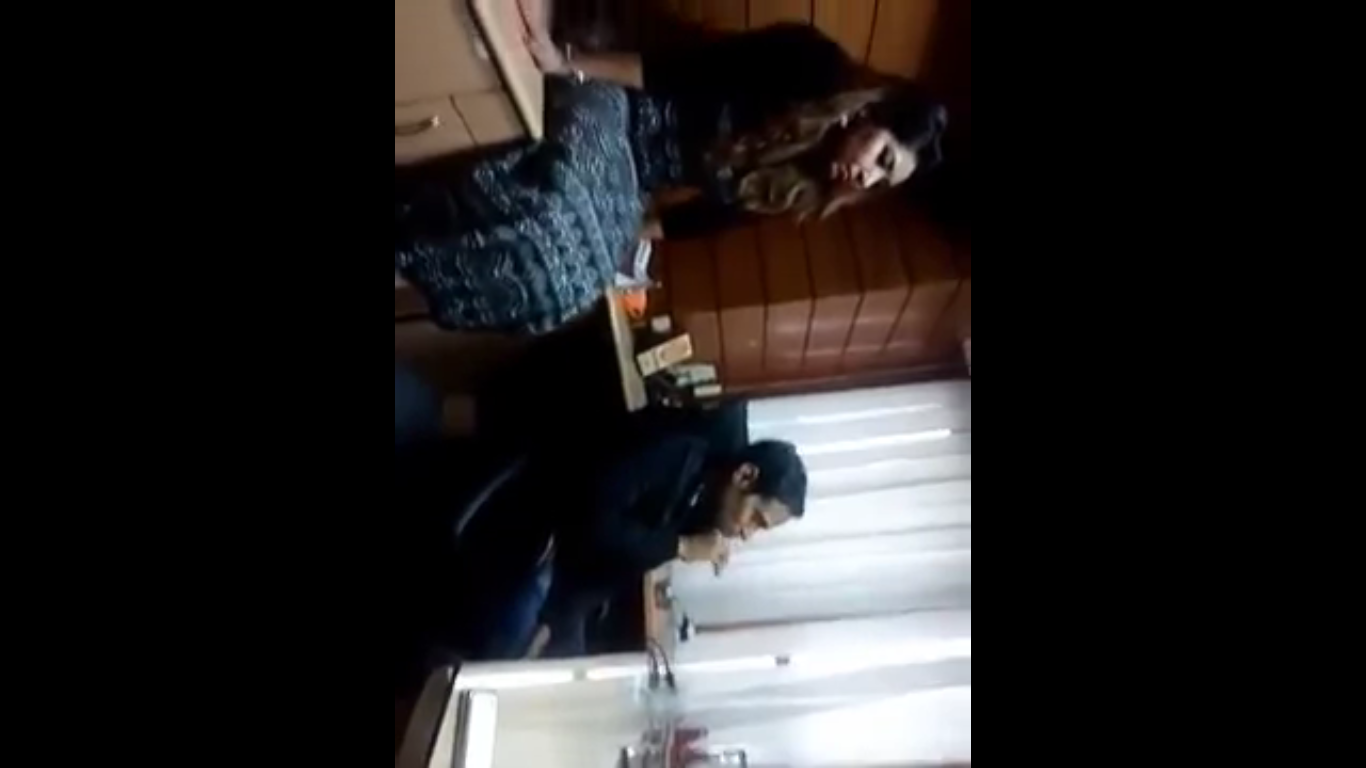 Link: https://speedwealthy.com/fetch/download_video/QGv6Q51L9qw/43
If the video is taken down for some reason by them, we have the backup..
Sahil Baghla wanted to disassociate him and the people involved in Satoshi Studios or Darwin Labs from GB Miners and Gain Bitcoin.
https://blog.darwinlabs.io/on-gbminers-satoshi-studios-and-darwin-labs-the-road-not-taken-e23108a29684
He says they were just the "software vendor", whereas the below chat shows something else: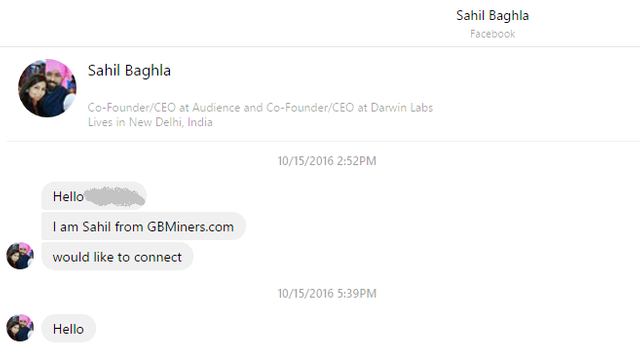 The Directors of Satoshi Studios and Darwin Labs as per MCA website are: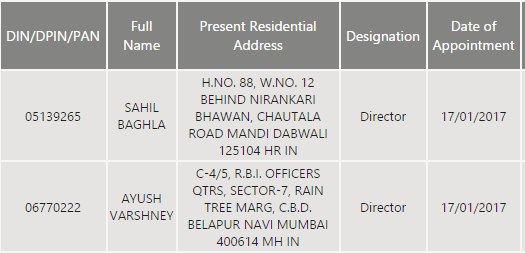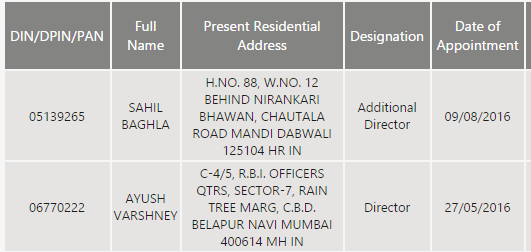 They register companies not just in India but with different names in different countries. You know what's the reason behind it is. LOL: D other favorite options for them are Dubai, Singapore, Hong Kong and others.
More facts:
WHOIS information for the domain bitcoingrowthfund.com is fake.
Registrant Contact Information:
Name
Pankaj Sharma
Organization
Crypto AMC Ltd
Address
Laki 25-411
City
Tallinn
State / Province
Harjumaa
Postal Code
13417
Country
EE
Phone
+372.99999999
Email- [email protected]
Above links from the website bitcoingrowthfund.com
Now, if you look at the archive history of this website on wayback machine:
https://web.archive.org/web/20170113021947/http://bitcoingrowthfund.com/
You will notice the below things:
On November 23, 2016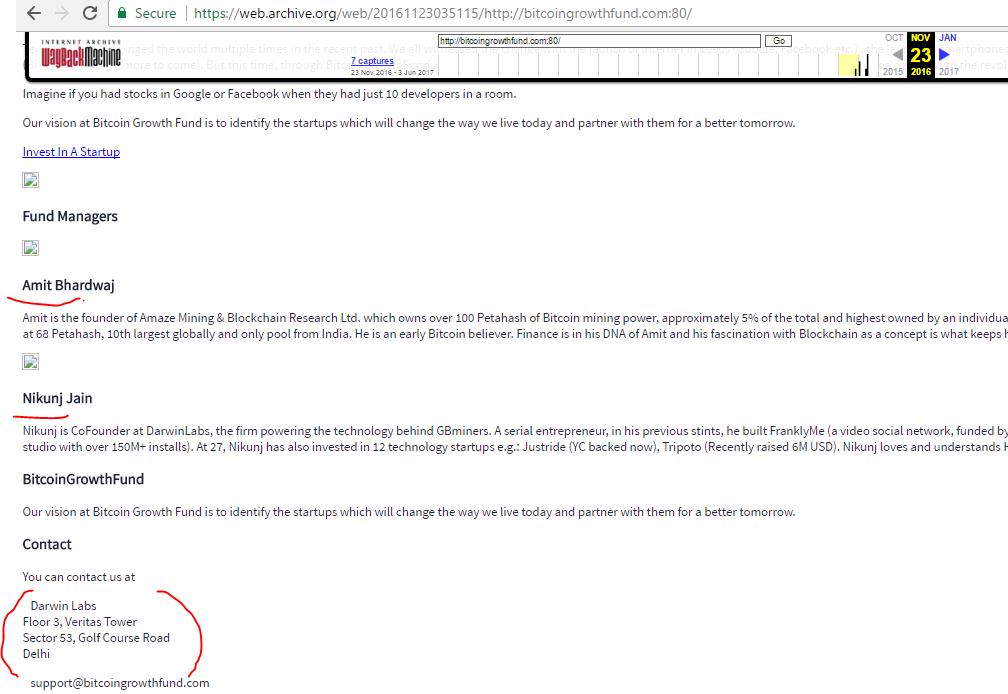 On January 13, 2017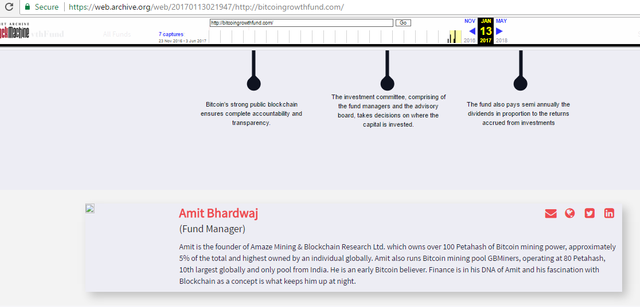 And now, some people are paid/bribed to be listed as their team on the website (evolution of a perfect scam)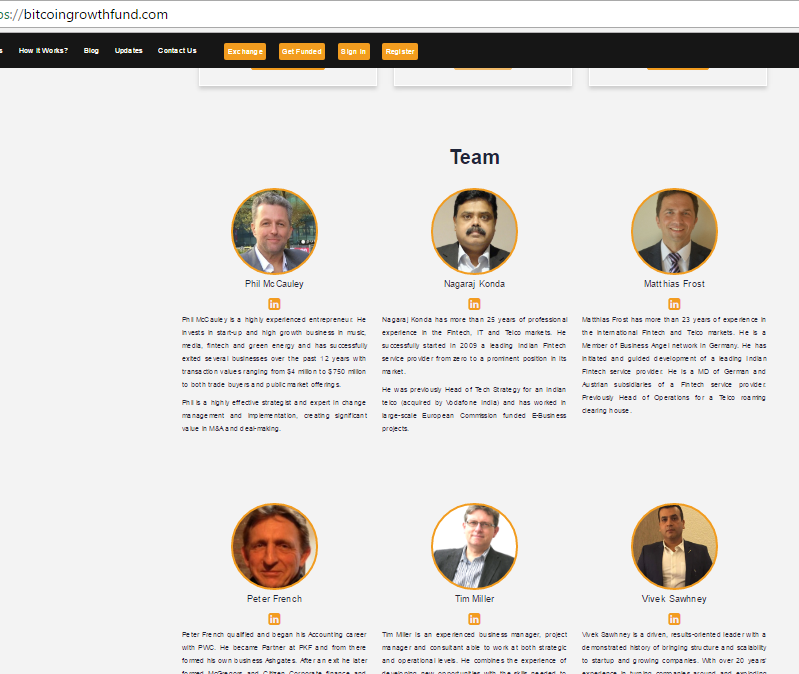 We spoke to one of them and he was worried about something I don't know, may be fear to get busted and get caught, but this is what he said: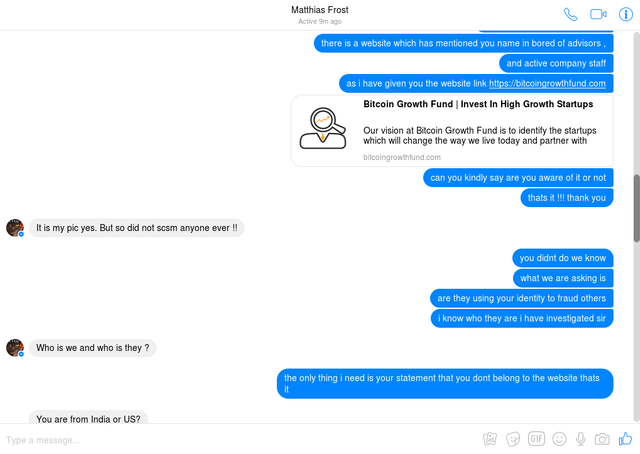 It's clear what kind of team is listed on their website.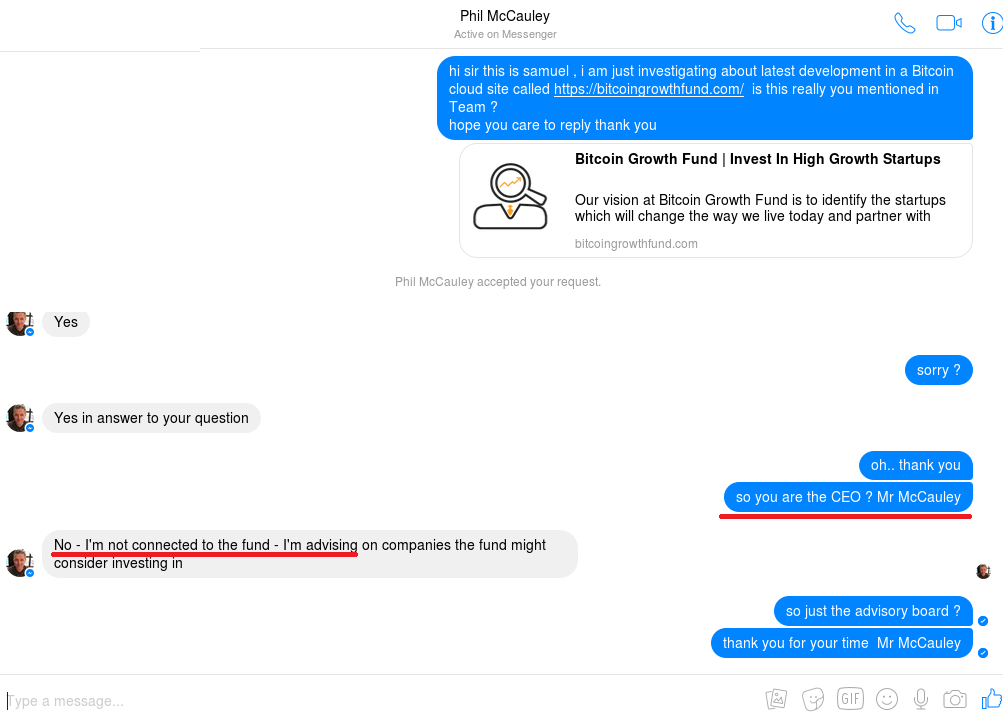 We will see below how some mainstream media articles and few bitcoin online blogs, news websites have mentioned them as the founders of bitcoingrowthfund LOL :D
Let's see some of the examples where victims are trying to contact them, bring out information or get back their money:
https://bitcointalk.org/index.php?topic=1915021.0
https://www.reddit.com/r/Bitcoin/comments/6byrbm/the_bitcoingrowthfund_scam/
https://www.facebook.com/pg/BitcoinGrowthFundBGF/reviews/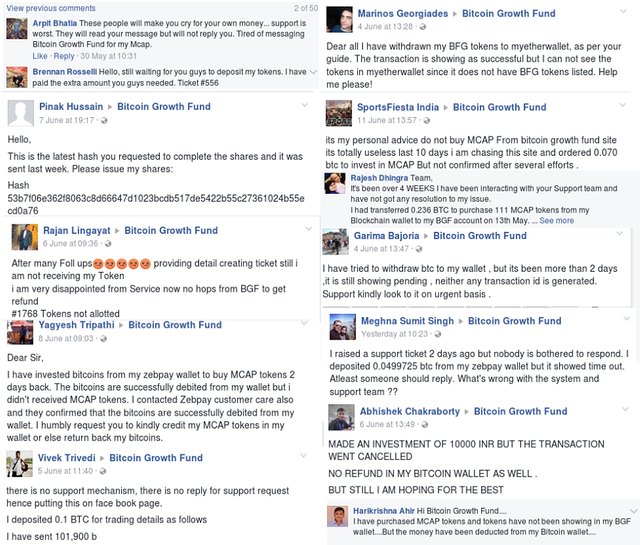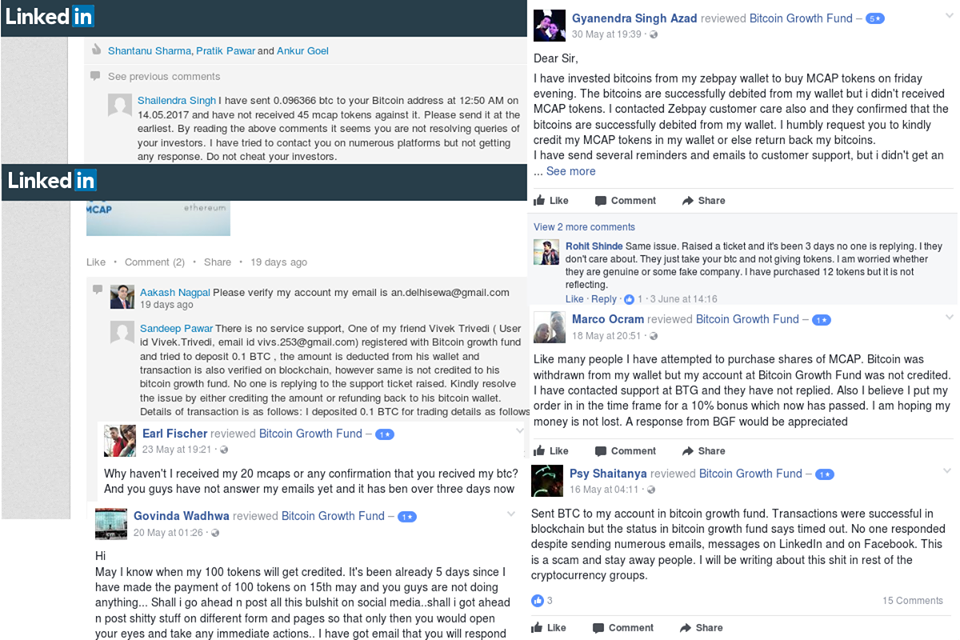 Let's see their MCAP Ethereum token scam shit:
https://bitcoingrowthfund.com/mcap
http://mcaptoken.com/
Don't get fooled by the numbers they can write anything on their website.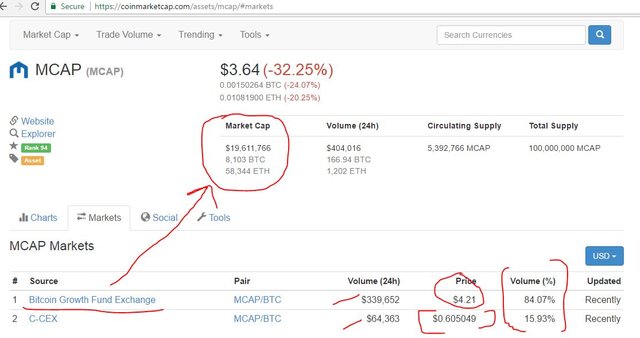 The scam token which is an Ethereum token can be created within hours. It's not a rocket science and very easy. There are several tutorial available to do it. This MCAP token is added on only 2 exchanges. One is c-cex which I have never used their total volume is even less than most of the coin's individual volume on major exchanges like Poloniex or Bittrex. This scam token MCAP has majority volume on the exchange which is their own website: https://bitcoingrowthfund.com/trade
LOL :D after seeing this I don't know why people still trust them and want to trade MCAP or invest somehow in bitcoingrowthfund's Ponzi schemes or scams.
So the information you see on coinmarketcap website is the result of most of the fake data displayed on their website exchange. Fake orders, Fake volume, Fake price, Fake everything. Its a combination of few fools who are given MCAP tokens doing the trading there + some of their scam teammates doing the trading + fake orders and volume being displayed.
If you try to trade on their exchange by creating an account, first thing is to add some funds i.e. send BTC
So adding BTC on bitcoingrowthfund.com is managed by fake payment page and fake payment processor which looks like this: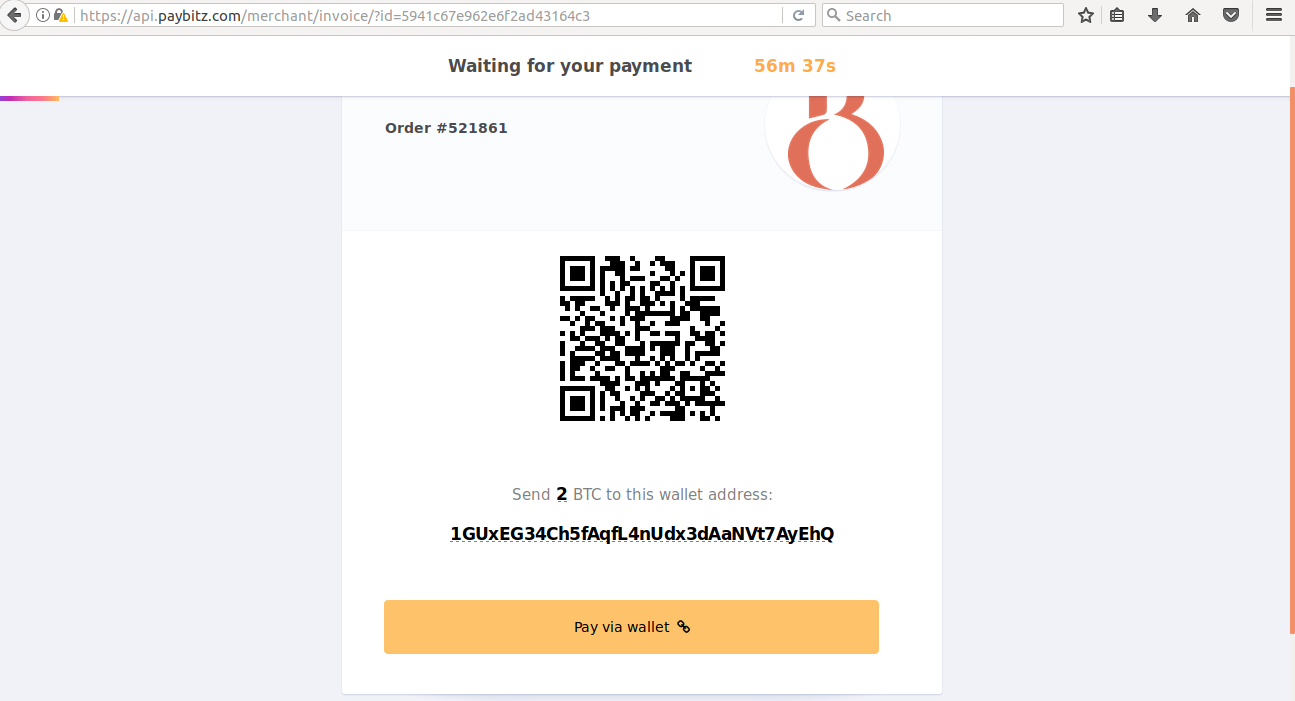 This a fake payment page, where no matter what you do it's just going to timeout or you cancel it. Basically you are just asked to send BTC and once it's don't your game over. Few facts to prove it:
What is paybitz?
A scam bitcoin payment processor created by none other than Amit Bhardwaj.
You can check it from https://gbminers.com/assets/brochure.pdf
I guess it was inspired from a legit payment processor paybits (with 'S')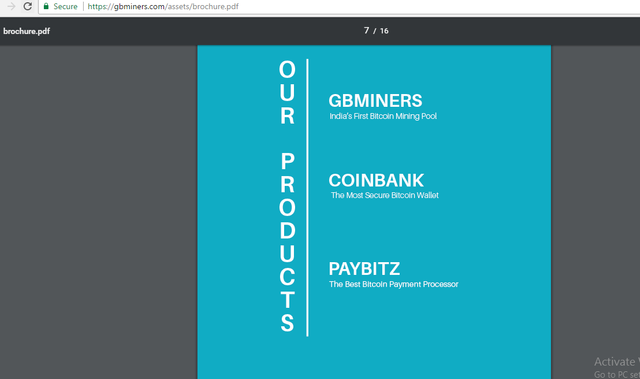 There's nothing on the paybitz.com website, just a ngninx default webserver page and if you open api.paybitz.com its hosting some copied code from elsewhere to make these payment pages and get BTC from newbies.
At some point all these scam websites, their companies and the owners are associated with each other.
Do I need to say more? Still don't believe it's a scam? Okay.
https://bitcoingrowthfund.com/investment/complete_payment_bitcoin/521490/?invoice_id=59413908962e6f2ad43161b5&status=timedOut
And you can even try to open the same timeout page without logging in or doing any transactions from:
https://bitcoingrowthfund.com/investment/complete_payment_bitcoin/?&status=timedOut
So either you will get an error like this: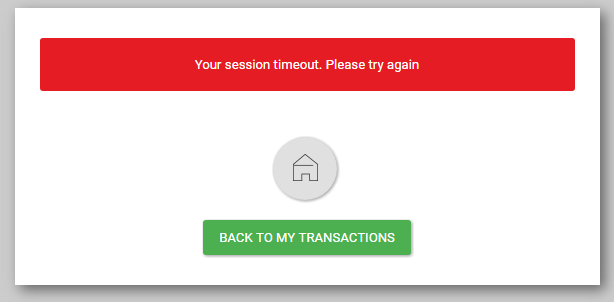 OR like this: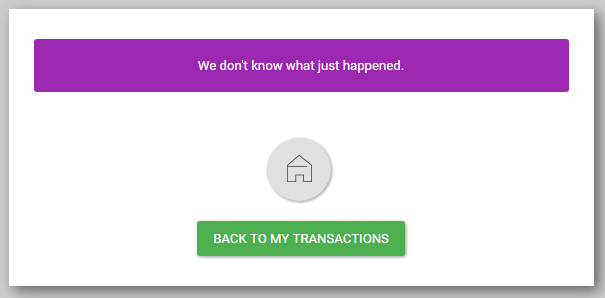 LOL :D it says we don't know what just happened. It should actually say you just got scammed!
There are few people who might even see the below screen: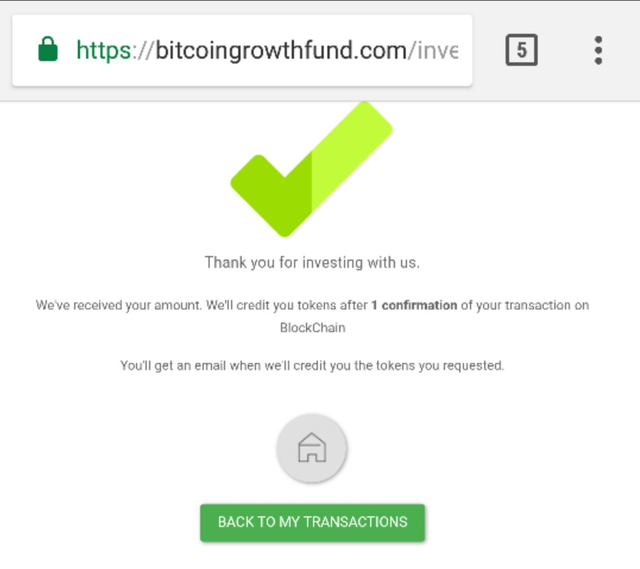 Eventually, they are going to scam most of you and few might get the shit scam MCAP tokens. Those of you who will get the tokens will be excited to invest more and tell your friend too. Thats when you get trapped and become a victim of a ponzi scheme.
Next thing you might also try creating a ticket and ask for support which will never be resolved.
Want to see how the message looks like when you try to raise a ticket :D Again if they solve the issues for few guys its a part of the scamming strategy.
https://bitcoingrowthfund.com/?issue_raised=success No login needed LOL :D
There are few mainstream media articles and few by bitcoin blogs and news websites which have not verified anything but published shit information told by these scammers or maybe they paid for the news (no surprise):
http://www.thehindubusinessline.com/markets/stock-markets/bitcoingrowthfund-to-raise-32-m-through-initial-coin-offer/article9679052.ece
BGF spokesperson Arvind Sehmay has given them this false information. And it says "Dubai-based BGF is selling 10 million tokens of value at $3.2 each"
http://tech.economictimes.indiatimes.com/news/startups/bitcoingrowthfund-raises-over-2m-through-its-first-ico/58498781
It says "Arvind Sehmay, director, communications at BitcoinGrowthFund" and ICO was held in Bangkok. Also "Dubai-based BGF which was founded in October last year"
http://www.newsbtc.com/2017/06/04/asia-focused-bitcoin-growth-fund-closes-14-5-million-ico/
It says "Founded by Phil McCauley, Nagraj Konda and Mattias Frost in Dubai, Bitcoin Growth Fund"
"ICO attracted over 6 lakh participants from India alone"
http://bwdisrupt.businessworld.in/article/Blockchain-Based-Startup-Fund-BitcoinGrowthFund-Raises-2-5M/04-05-2017-117572/
They say "BGF launched the ICO on 27th April, 2017 in Bangkok and within 24 hours had received 1.6 million dollars of investment from retail investors globally."
Arvind Sehmay, Director – Communications, BitcoinGrowthFund says, "We received an overwhelming response to our ICO and we were able to raise 1.6 million dollars in the first 24 hours itself. BGF is a liquid fund targeting investments in Crypto-currency mining and startup ecosystem. We provide investors (regular/small) opportunity to invest in Crypto currency ecosystem through purchase of our Mcap tokens.
ALTHOUGH SAME COPY PASTE IS PUBLISHED ON ALL THE NEWS WEBSITES WHICH IS CONVEYED BY MR. ARVIND SEHMAY BUT I HAVE HIGHLIGHTED FEW THINGS WHICH ARE INTERESTING! :D
http://insidebitcoins.com/news/asian-bitcoin-growth-fund-reaches-14-5-million-through-ico/55153
It says "Established by Phil McCauley, Nagraj Konda and Mattias Frost in Dubai, Bitcoin Growth Fund will issue MCAP tokens to all the ICO members."
https://sg.news.yahoo.com/blockchain-based-vc-fund-lets-individual-become-startup-032927236.html
It says "BitcoinGrowthFund (BGF) is a Blockchain-based VC fund. It is like a Kickstarter where customers can own equity in the form of tokens in various investment opportunities," Phil McCauley, Co-founder of BGF, told e27."
BGF was launched in Dubai in 2016 by Phil McCauley, Nagaraj Konda, Matthias Frost, Peter French, and Tim Miller — who have a collective experience of over 90 years in the IT and fintech industries. With an office in India, BGF eyes global markets with the fund.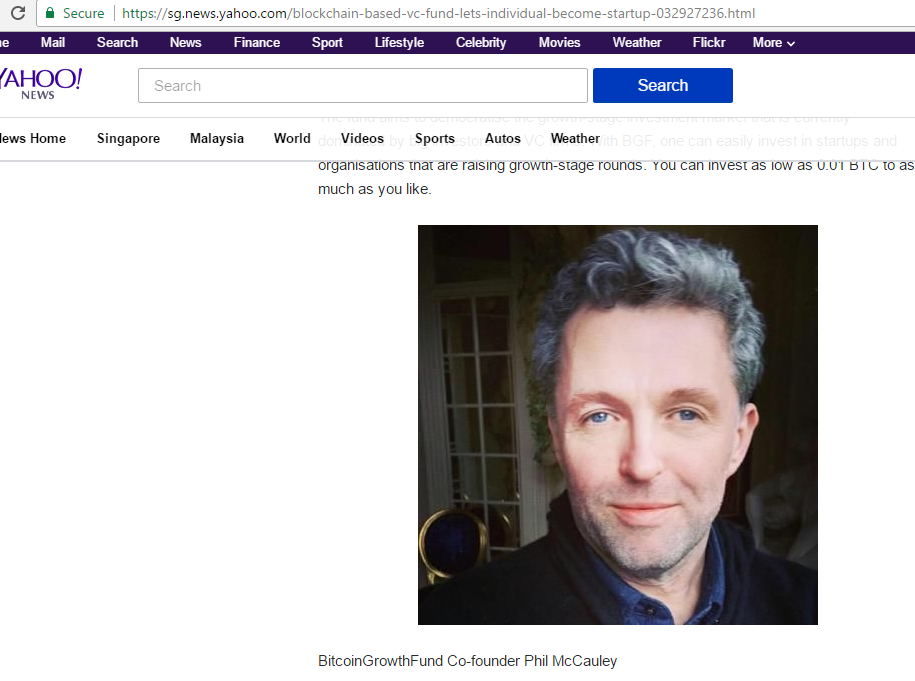 Now look at this: (I know I am pasting it again)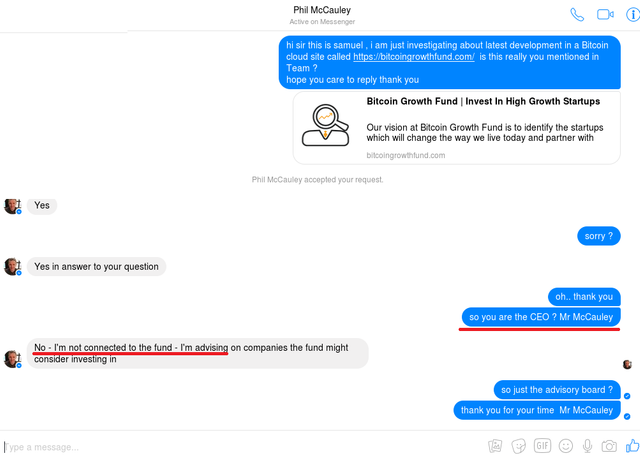 You can read other crap false shit published on different news websites which is not shocking to me as I know how mainstream media works and how paid news is circulated.
And even an Indian bank has mentioned this scam: http://bankofbaroda.co.in/download/FinTalk-04.05.2017.pdf
And look at this:

They are also planning to build the blog for bitcoingrowthfund which is still in progress as it has all default things and no security.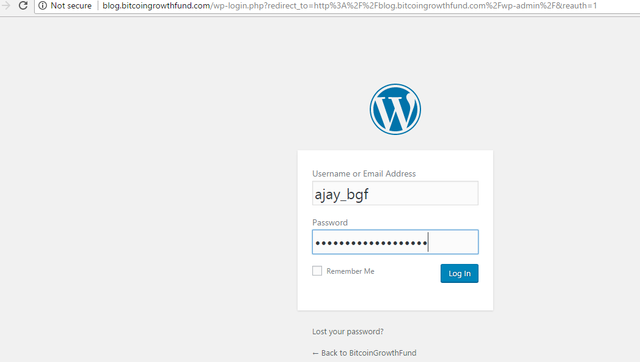 And there are some paid assholes like this guy on Youtube who are paid to promote and do the marketing for their scam.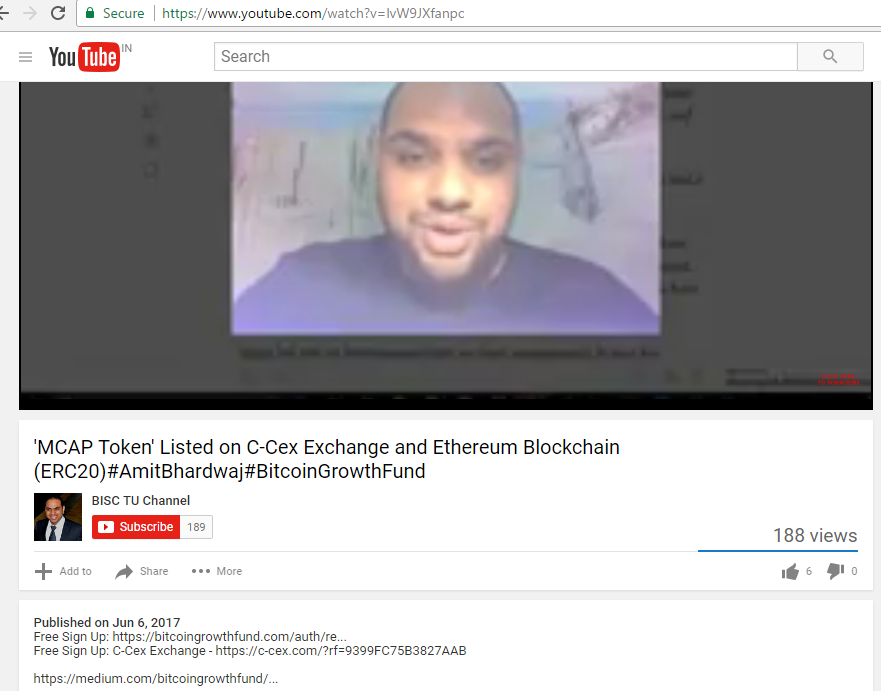 Interesting thing is he has mentioned Amit Bhardwaj in the video title and its published on June 6, 2017.
There are so many others doing the same shit on different websites.
Everyone from their scam team and associated with them need to be exposed. Also the media which fucking never cares to verify anything and publish anything for money.
The likes you see on their Facebook page is a result of Facebook promotion done by money. The tweets, retweets and other shit shared by random people on internet on various social media platforms is paid shit.
If you still feel like trusting them and want to waste your money, may be you have some extra money.
Please donate to us BTC Address: 1BurpDh94rekUnJDoD8wrTo7D9GV5Gu9bH
or help some poor needy people with that money you assholes. The scammers are able to cheat you because you don't do the homework!
The scammers are responsible for creating a bad reputation of crypto-currencies in India and the world. They need to be taught a lesson but look at yourself and think did you get scammed because of your greed? Or maybe lack of research and knowledge. So do your research before investing in any shit.
If we have more information about these scammers or any of their new scam projects, we will keep you posted and also if they have the balls and courage to reply or take down some of the pictures, videos or change something on their websites, we have all the backups. Don't worry!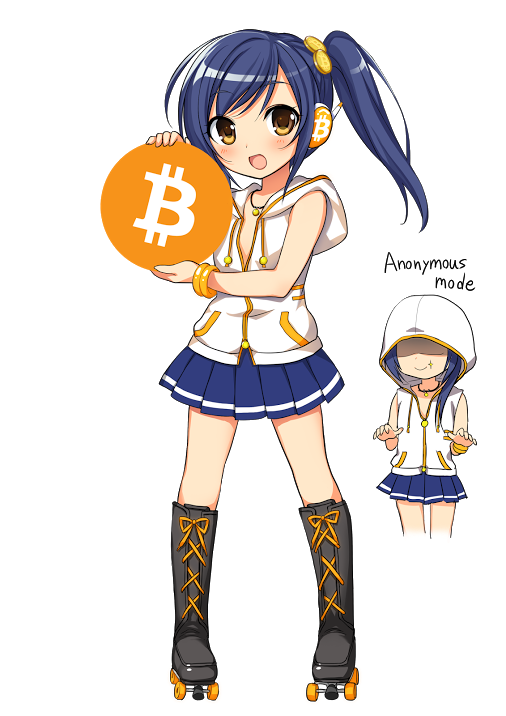 Its not who I am underneath, But what I do that defines me