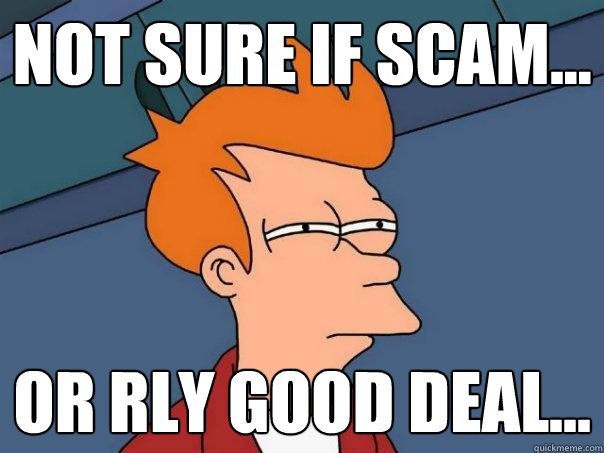 Hey everyone, welcome to my blog,
As we all know Cryptocurrency is truly revolutionary and there are indeed great investments to be had but honestly its one of the biggest money making scheme out there these days. I really don't have respect for 95% of them.
I am so thankful to be here on Steemit cause at the end of the day I am mostly invested here and I can USE it every single day regardless of if the price of $teem goes up or not! Plus this is obviously a REAL community and has an actual working concept!
Well, I know some of you have been so active and participating in different ICO or what we call Airdrops and in the process, some of you might fall into some traps and scams by opportunistic people who just pretend to have an ICO But honestly, don't have anything. And basically, u just buy coins that are worthless.
I'm not saying all airdrops are fake, But I have seen coins that are only for the exchange and renting of apartments with zero connection to blockchain technology despite mentioning the buzzword everywhere.
Clues that an airdrop is a fake
1 . Not linked from official channels
If there's an official website. look at critically, also check social media forums like bitcointalk to make enquiries and to know how genuine it is. For example, Byteball was successful because you could find info on their website and their social media channels.
2 . If they ask you to donate or send some eth to participate.
Personally, I've never donated for an airdrop to get more coins. You will often see this on Twitter, e.g send 0.1eth to get 100,000 ABC token ☺. Never try that, because at that point it's more of an ICO.
3 . No white paper.
If It has no white paper, My sister or brother just run away from it because It all starts with the white paper. So find the official website of the coin and see if they have the whitepaper. Depending on that you will already be able to gauge whether it is serious or not. And if anything seems doubtful, don't go ahead.
4 . Fake roadmap
A fake ICO usually has a very attractive roadmap with very short-term deadlines.
5 . Bold claims on returns
Fraudsters will try to sweet talk you so that you invest in their cryptocurrency with a false promise that you'll get profits on a daily or monthly basis
6 . Team members.
If The developers of the potential "project" are unknown to anyone in the cryptocurrency community hen start putting a question mark on it. The individuals behind the ICO MUST put their reputation out to the community and be as transparent as possible.
Others.
1 . A scam ico can continually ask your non-public key. never be this entice.
2 . They do not link to a website on the google doc.
3 . They need no website to link to.
5 . They use pictures they found in google for social media profile pics.
6 . They misspell each different word in their registration form
Together lets fight against SCAMS!
Thanks for reading!
@jordanlove
regards,