VELAS PLATFORM: LEVERAGING THE SHORTCOMINGS OF THE BLOCKCHAIN TECHNOLOGY SYSTEM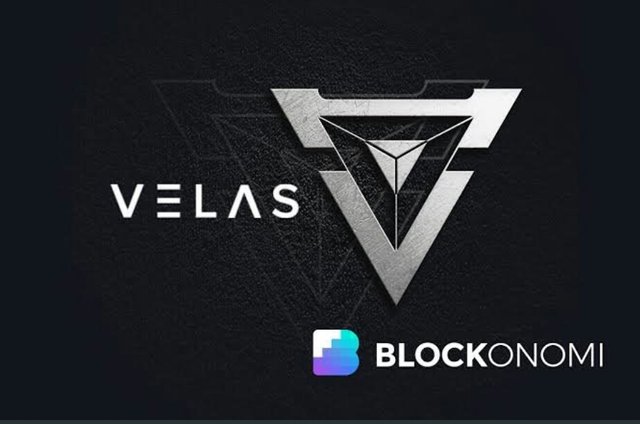 Blockchain technology system as a decentralised platform gave users total control over their personal data and also paved way for all other platforms who understood the benefits as well as vision of blockchain technology thus making them launch their own projects on the platform's system inorder to solve one issue or another which the centralised system has already created. Another turning point which the blockchain platform presented was that even already developed projects or platforms can easily merge blockchain technology system into their platform and then leverage on this inorder to make their platforms or projects more decentralised and properly secured.
But despite all this glory songs about blockchain technology system, it is also been faced with certain setbacks which has also brought about criticism as well as limiting its global adoption due to the fact that despite blockchain technology system generally been a decentralised system, certain projects are however launched on the blockchain technology system which operates on centralised basis and therefore taunting the general or overall concept of the blockchain technology system. Some other setbacks are also centered around scalability, security as well as management of expenses. But however platforms are also originating often on the blockchain space to help handle and provide lasting solution to this issues and one of the platform that stands out from the rest is the

VELAS PLATFORM.
GENERAL OVERVIEW OF THE VELAS PLATFORM
The Velas platform is a project developed on blockchain technology system whose core vision or mission is centered on helping provide lasting solutions to some of the issues facing the already existing blockchain technology system which includes; scalability, security as well as expense. And to handle this, the velas platform will adopt a neural network mechanism that is fully dependent on AI to help create a fully utilisable consensus algorithm. With a self-learning as well as a self optimising blockchain system the velas platform will enhance security, interoperability and also promote extreme scalability and also high transaction volumes.
VELAS AND IT'S FEATURES
The main feature if the velas platform is the AIDPOS consensus algorithm which in full stands for " Artificial Intuition- enhanced Delegated Proof-of-Stake". With this, the velas platform can easily create blocks as at when due and this basically take place every two seconds or five minutes depending. Also in addition, another major feature of the platform is higher scalability whereby the platform is capable of scaling up 30,000 transaction in a second. And also exclusive removal of irrelevant attributes on the platform, all thanks to AI and neural network of the platform.
And just like other blockchain projects, the velas platform will also develop or create its own utility token which will be known as the VLX.
VLX TOKEN
With a total supply of 2, 080, 223, 171 the VLX will fulfil or stated basis required of a utility token and will be the official token of the velas platform which is already listed on exchanges like:
EXX: https://www.exx.com/tradeCoding/vlx_usdt
PROBIT: https://www.probit.kr/app/exchange/VLX-USDT etc.
For more exchanges, visit their official website
FOR MORE DETAILED INFORMATION ABOUT VELAS
Twitter: https://www.twitter.com/VelasBlockchain/
Telegram: https://t.me/velascommunity
Facebook: https://www.facebook.com/velasblockchain/
Papers;
Website: https://velas.com/
LinkedIn: https://www.linkedin.com/company/velas-ag
Medium: https://medium.com/@VelasBlockchain
Discord: https://discord.gg/CTcKpPc
GitHub: https://github.com/velas
Nodes: https://velas.com/wallets-desktop.html#nodes
Partners: https://velas.com/#partners
Bitcointalk username: Aakay
Bitcointalk profile link: https://bitcointalk.org/index.php?action=profile;u=2351546