For men it is a sign of prosperity to own things, through them it reveals how is their economic situation, for some, it can be a beautiful home, for others, have a car of the year, or have access to first quality goods, however , there is something that in any case indicates the economic level of a person, and they are, the jewels.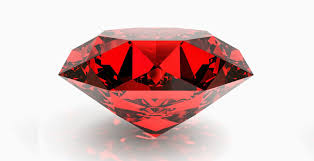 Source
The prestigious jewelry Harry Winston Inc., owned a gemstone called The Pink Graff, a strange piece of pink diamond, and considered one of the most extraordinary diamonds ever discovered, and once it was part of a beautiful ring was auctioned for a value of 46 million dollars, then take us to the Scripture, this is the Holy Bible.
The Precious Stone
The stone that the builders rejected has become the cornerstone. Psalm 118: 22 ... Therefore, thus says the Lord Yahweh: Behold, I have laid in Zion for a foundation a stone, a tried stone, a precious cornerstone, a stable foundation; Whoever believes does not rush. Isaiah 28:16.
Those fortunate who could see the diamond The Pink Graff were amazed. Someone was so fond of her, she did not hesitate to invest forty-six million dollars, with the idea of ​​enjoying it only him.
God the Father, put on the whole humanity, a stone also precious, firm as the diamond, placed in a strategic place, fundamental to build on it successfully, that stone is Christ Jesus, whom they rejected by humiliating him through the streets of Jerusalem, and until crucifying him on Golgotha ​​until he died, "he has become the head of the angle." There is nothing, nor will there be, who does what the Lord did, in such a way that whoever believes in Him receives repose, stillness, and eternal serenity for his spirit.
---
---