WELCOME TO THE BLOG OF STEEMCHURCH VENEZUELA@sc-v
We are living a special moment, blessed for all the people of God and the global Christian community, in a short space of time we can enjoy the Ascension of "Beatitude".
It seems contradictory but our hearts Ascend and descend, ascend to the block chain, but descend from heaven from the hand of our precious Holy Spirit.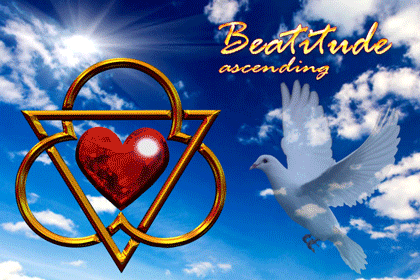 MAKE HISTORY
Last Sunday, I saw a sports game and the narrators said, they have made history.
How many ideas came to my head!
In the first place, the tremendous significance it has for a group of people to enter history, that indescribable feeling of being part of an achievement that had never been achieved. You have to live it to understand it. One collapses before the fact that many tried and died without seeing it and by the grace of God some can be involved in historical events that change the course forever. May God give us the push so that our generation enters the history of those who dared to change history.
Thank God for the life of @sirknight, the life of those men and women who are committed in heart with the vision of the Almighty, the @sc-v team that has been with me since the beginning, of their constant effort, his selfless love for the work of God, we have spent sleepless nights preparing activities for children, for conferences, now in the communities expanding Steemchurch to Telos, @ricci01, @mariela, @taty17, @xiore, @mildreduh, @kenaliz85 , @jorgelis23, @whaleska, and many people who have joined this work every day @edxserverus, @karinalr.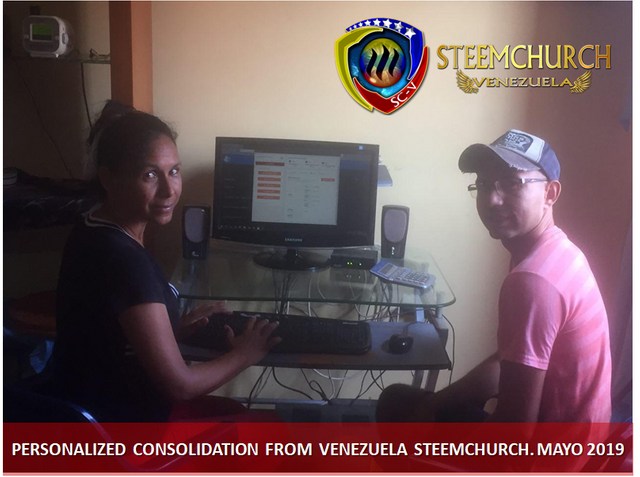 Like every good Mother, I can not stop remembering those people who started with us and who are on the road due to different circumstances, my greatest wish is that they can return to this, their home, especially to my dear sister @enilekcays, fruit of our First Meetup here in Venezuela, warrior woman of God, with a potential and that by circumstances beyond her control could not be in this time with us, today we raise a prayer for him to be back soon, exercising his call.
In second place came the joy of having participated in guiding a community to make history. I was able to relive the past months in seconds, where at times we feel weak. I could get excited in the reality that if those men of antiquity like Abraham, David, Nehemias could, ALL THE MEMBERS of Steemchurch can make history.
Hope and faith settled in my heart (conviction of what awaits and certainty of what is not seen) that each ministry can be duplicated, that EACH community can plant a Church in an unreached neighborhood, that EACH CHURCH can send missionaries to the end of the earth. We have the potential that Jesus clearly pointed out in Acts 1.8 to extend from his community to the ends of the earth and to do less than that is lack of faith in our beloved Jesus. we must go by what Jesus expects, that we put a missionary in every unreached ethnic group and that "the gospel is preached in all nations" is fulfilled.
We are well on our way, we are entering into the history of nations, but for us to be part of those who entered history as those who finished the task that Jesus entrusted to us ALL, we must MULTIPLY.
Multiplication of members, communities, leaders, mobilizers, cells, missionaries, translators, agencies and every component of the body of Christ must multiply itself through an exercise of giving our lives so that others have life .
There we go, working day by day, walking by faith, seeing the hand of God working powerfully in big and small things, becoming responsible for this opportunity that God is giving us to enter into the history of humanity.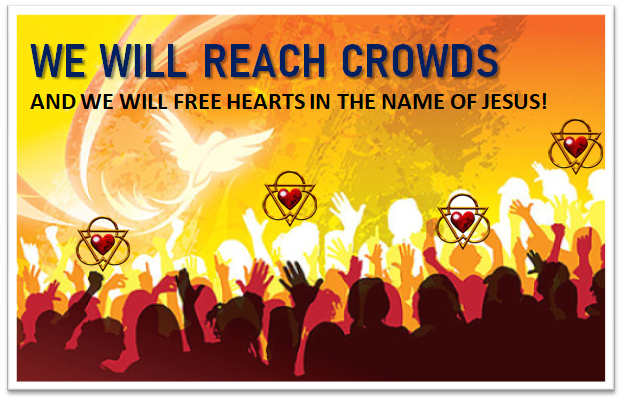 INTEGRAL VISION TIME FOR STEEMCHURCH
General Vision: To promote the spiritual, intellectual, economic and social progress of evangelical Christian Ministers and their families, to be a Christian community that lives in conformity with the character, teaching and model of life of Jesus Christ and whose actions produce an integral transformation in all person, group, community and sphere of society at a local, national and global level, using all the tools in favor of humanity, whether technological, such as blockchain, social networks, and everything that could impact the world, making the light of Jesus shines in every people, race and nation, carrying the banner of freedom and love "
It is the time to walk under a single vision, this is undoubtedly the most important element to consolidate our work in the coming years, and that this work of the results that God wants, we do not come here to act as a club, we are immersed in a radical change in the history of the Christian church, when you are asked what church or denomination is, we have to know that we are only the church of Christ, one body, one vision.
Soon we will share with you some strategies and way of working as a team, meanwhile we give you some suggestions of what we can do on the eve of the arrival of Hearts.
Keep up to date, from your work as a Christian, explore in your community those people with talents who are willing to serve God and neighbor, we can also develop some digital marketing strategies to empower Steemchurch Telos and the launch of our token:
1 # Pre-launch marketing strategy.
For something to work quickly, it is necessary to create expectation around its launch.

2 # SEO marketing strategy: increase your organic visibility.
In order for your search marketing strategy to work, you need to give users information that is truly useful to them.
3 # Content marketing strategy: create shareable content.
The regular creation of content is one of the strongest digital marketing strategies, especially in the medium and long term.
Invest time to create a quality blog about our community and / or related topics that may be interesting.
4 # Remarketing strategy.
An intelligent marketing strategy goes by recognizing that it is not only about impacting blind users, but about guiding them step by step through the conversion funnel. When we talk about our expansion, maybe at the first moment people do not understand it but if you write the data, you can have the opportunity to consolidate them at another time.
5 # Marketing strategy buzz: get recommended

Word of mouth is still an incredibly effective system to make known a community, a church. In a natural way, people talk to their contacts about the things they use and make recommendations. But you can also give the wheel a boost so that word of mouth or buzz marketing starts working in your favor.
6 # Marketing strategy of influencers and bloggers
Influencers are the new kings of digital marketing strategies. As experts in a subject or sector, they usually have a loyal audience that is willing to follow your recommendations, which you can exploit in your favor to make your work known.

7 # Email marketing strategy
Email is that digital marketing strategy that seems old-fashioned, but it's still as effective as ever. Use it!To use email marketing effectively, the first step is to create a database of your friends, neighbors. The more information you can associate with each of them, the better. From this information, you can create a highly personalized message strategy, where you notice that the emails you receive have been written especially for them.


SteemChurch Telos Expansion: your NEW SteemChurch Telos account
The SteemChurch Telos expansion is about establishing ourselves on a new platform capable of facilitating trade, banking, commerce and logistics - opening up many more opportunities than social media and blogs.
Telos is one of the most advanced blockchains on the planet. Incredibly fast and highly scalable. Built from the same blockchain architecture as EOS, Telos can do everything EOS can do. At the moment, however, Telos is relatively unknown and resources are cheap. Which means that we are establishing here at an ideal time.
For the first access to your account we recommend that you download SQRL to your PC.
If you have any questions, please do not hesitate to consult through the email:
darlenys@steemchurch.org
Or in our situation room SC.Telos in Telgram:
https://t.me/joinchat/JfcYQRZKH3Fu0M9kIzcjjw
To register at Steemchurch telos, fill out the following form:
https://goo.gl/forms/TOJ4cCDiMT4KlM0g2

Blessed are those who work for peace, because they will be called children of God. Matthew 5: 9 | NVI
Support this project on
https://fundition.io/#!/@sc-v/wx2n2agr9
We thank our collaborators
@sirknight,@sniffnscurry,@pennsif,@adollaraday,@fundition,@redpalestino, @wilx, @charitycurator, @theycallmedan,@curatorhulk, @impactn-projects,@partiko, @hanshotfirst.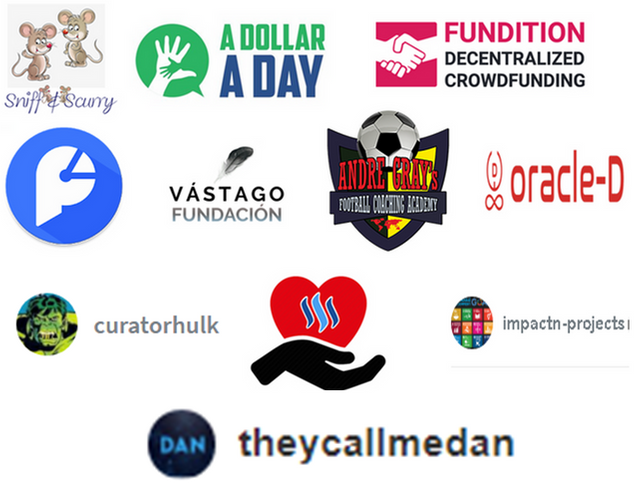 Our special thanks @steempress-io.for their collaboration to add value to this platform. If you want to use steempress, look for information here:steempress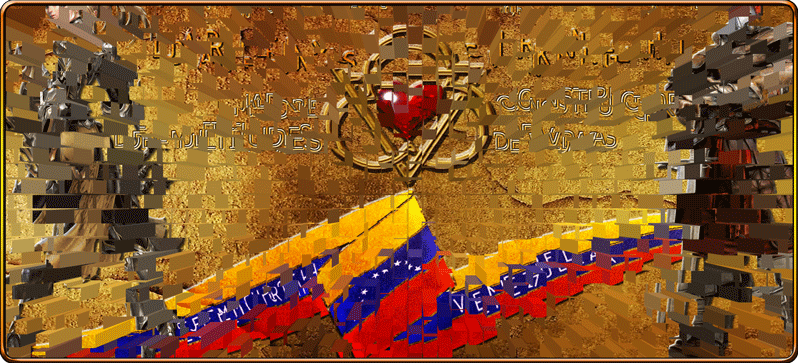 ---
Posted from my blog with SteemPress : http://sc-v.vornix.blog/2019/05/30/steemchurch-we-are-ready-to-make-history-in-the-blockchain-and-in-the-world/
---