The danger of false teachings
The Bible tells us in the book of Jeremiah specifically in chapter 8 verse 4 to 17 what a people can see when they begin to hear false teachings and deviate from God.
It is very dangerous when we lend your ears to hear false teachings and God always warns about these things through his people.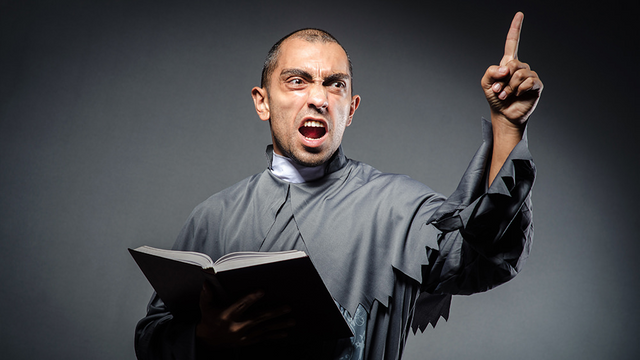 Source
Jeremiah speaks specifically of the people of Israel, his people, that is, the people of God who were completely indifferent to the word of God since God sent their prophets and disciples to warn them and teach them about the truth but this people was rebellious and strong headed.
Jeremiah 8: 4-16
4 You will also say to them: Thus saith the Lord: Whoever falls does not rise? Doesn't the one who deviate return to the road?
5 Why is this Jerusalem people rebellious with perpetual rebellion? They embraced the deception, and they didn't want to come back.
6 I listened and heard; They do not speak rightly, there is no man who repents of his evil, saying: What have I done? Each one returned to his own career, like a horse that attacks the battle with impetus.
7 Even the stork in the sky knows its time, and the turtledove and the crane and the swallow keep the time of its coming; but my people do not know the judgment of Jehovah.
8 How do you say: We are wise, and the law of Jehovah is with us? Certainly the lie pen of the scribes has changed it in lie.
9 The wise were ashamed, frightened and dismayed; behold, they hated the word of Jehovah; And what wisdom do they have?
10 Therefore, I will give others their wives, and their fields to those who conquer them; because from the smallest to the largest each follows greed; from the prophet to the priest all deceive.
11 And they healed the wound of the daughter of my people lightly, saying: Peace, peace; and there is no peace ...
(Reina-Valera 1960 (RVR1960)
In the verses quoted Jeremiah highlights the misunderstanding of Jehovah's law written by Israelites and their stubborn idea that the fallen could not get up when God constantly spoke to them about forgiveness so they would return to Him but in their eagerness to hear everyone but God engaged in their own ideas and about what they heard and left behind God's voice.
We must know that stop hearing God and start hearing false teachings is very dangerous for our spiritual life since we become or are similar to a sterile vine that cannot give vines and when this happens we are destined to the path of destruction.
This is truly what happens to a disobedient people who take their eyes off God to put it in the things of the world as they begin to practice all kinds of fruits but bad fruits discarded by God.
God punishes the rebellion of his people and does justice by cutting off all kinds of blessing and will bring them to their own destruction.
We must keep in mind that obedience to God brings us honor and many blessings.