Mark 14: 66-72 Reina-Valera 1960 (RVR1960)
66 While Peter was downstairs in the courtyard, one of the servants of the high priest came;
67 and when he saw Peter warming himself, looking at him, he said: You were also with Jesus the Nazarene.
68 But he denied, saying, I do not know him, nor do I know what you say. And he went out to the entrance; and sang the rooster.
69 And the maid, seeing him again, began to say to those who were there: This is theirs.
70 But he denied again. And shortly thereafter, those who were there said to Peter again: Truly you are theirs; because you are Galilean, and your way of speaking is similar to theirs.
71 Then he began to curse and swear: I do not know this man of whom you speak.
72 And the rooster sang the second time. Then Peter remembered the words Jesus had said to him: Before the rooster crows twice, you will deny me three times. And thinking about it, he wept.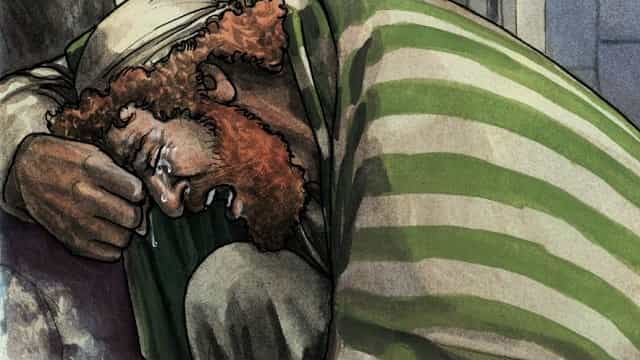 Source
In life we ​​make many mistakes that can lead to sad frustration and regret, so we must be very careful when we make decisions.
In this passage we can read the sad decision that the apostle Peter made of a situation that had previously been warned by Jesus himself by telling him that a day would come when he would deny it.
And that very sad day came for the apostle in the courtyard where they had the teacher to accuse him right there he denied.
The Bible teaches us that Peter wept bitterly for the terrible decision he made to betray his master and lord.
We must also take care of the bad decisions we sometimes make, maybe we are not literally denying it as Pedro did, but many times we deny it with our actions and decisions which are not pleasing to the Lord.