Meditation 1: "The wise son and the foolish son"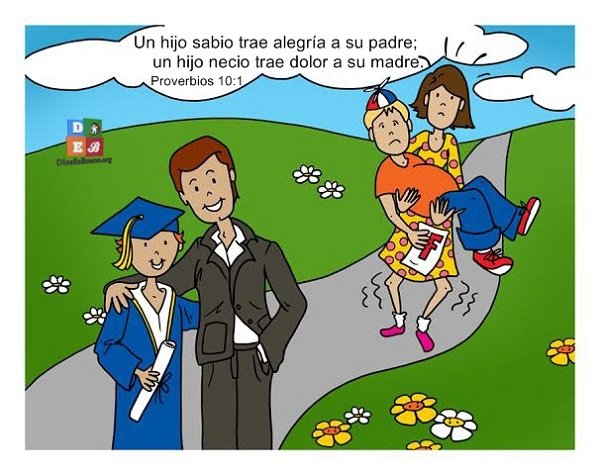 Source
The wise son rejoices with the father, but the foolish son is his mother's sadness (Proverbs 10: 1).
I am a daughter raised only by my mother. My actions do not always produce joy to my mother, I recognize that sometimes, instead of joy, I give sadness. She always gives me the best advice, in warning to avoid mistakes. Sometimes I act so awkwardly that it involuntarily caused injuries that make him cry. My mother even with all my mistakes and defects is my best friend. If my father were with me, or rather if he had taken care of me, it was because of my basic needs, maybe I could say that I would do many things that could cause him joy. If someone who reads this article, grew up with his father, he must love and obey him until the end of life. If you have been lucky enough to grow up with your father next door, you are blessed.
That the father is glad of a wise son also produces sadness when growing up in a home without the wisdom of a father. That the foolish son is triteza of his mother, is the product of seeing in the mother the double role of father and mother.