"For where your treasure is, there your heart will be also." Matthew 6:21 (New International Version).
To many people, as in my case, it has cost us effort and sacrifice to achieve the dreams we have had. In my case, I come from a family with scarce economic resources, where violence and mistreatment prevailed before love, respect and justice.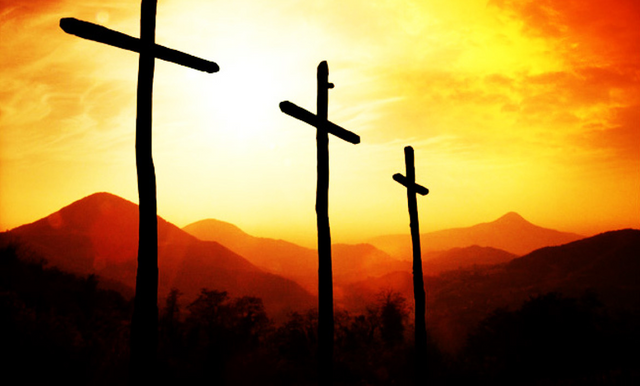 Source
I always kept in mind that despite the adversities I could choose another different path; besides, I had no other, I had nothing to lose. Fortunately the hand of God was always there, opening the doors I needed to find open to achieve each of the goals I proposed and now I understand, every time I drew strength from my heart to get ahead, He was there, supporting me and getting up. of each difficulty and giving me the opportunity that in the end would allow me to achieve my dreams.
Friends, getting ahead in the midst of abuse and scarcity is not easy but the power of God surpasses any adversity, for example, it was because of his Grace that I was able to work and study a professional career which I completed four years ago. When I arrived at this stage of my life, I believed that I had already achieved everything, I thought that my life would change according to my purposes, I believed that I would not suffer anymore and that the moment to enjoy life had begun. Oh surprise! I never imagined that it was the other way around, just the Lord was beginning with me.
Since I graduated from college, things started to get worse instead of improving, because after God had opened so many doors for me to work while I was doing my studies and to finish that long-awaited goal, now I was closing them, but it was the only way he would understand what he had to teach me.
For years I thought that my purpose in life was to try to be someone important, get married, have children, have a house, a car and help my mother and my brothers to get ahead. I planned my life in such a perfect way that it did not look like I was going to fail; besides, I really tried hard but I did not realize that what the Lord was doing was preparing me for something even more special, "Glorify Him".
After going through three companies in which my work, economic and professional expectations were not met; Finally, the Lord manifested himself powerfully and gave me that job that I was asking him so much: with a promising contract, exactly the position and the salary that he wanted ... rather, nothing else he could ask for. I had my life fixed, I felt self-fulfilling and from there, the rest of my dreams would begin to be a great reality.
I remember that my birthday was approaching and I was telling the Lord to surprise me, that my trust was in Him and I wanted to see what else He would give me, because everything I had was enough for me. Then, he did, he surprised me.
I had been in the company for seven months when the Lord began to speak to me the following: Kenaliz, do you really love me? How much would you be able to leave everything for me? I naively answered him yes, because I never imagined that he would ask me. He insisted to me, would you leave everything for me? and I answered him again, "yes Sir, everything, I only care about you".
The company that I joined to work is directed by a great person; However, one of the conditions when he realized that I was a Christian was "I do not want you to come here to convert people; In conclusion, do not talk to God about people. " I simply accepted that condition, because I understood in my heart that there is no need to talk about Him so that people see His love, the example says more than many words and the testimony of Jesus we give with our behavior, not with our mouth.
However, the Lord is unpredictable and as time went on his word was manifested in that place through his promises; Then, once there was an activity (life project) where the Lord really began to do his thing, because it turns out that all my work was supported with biblical promises and this is natural for those of us who live in Christ Jesus, because We are not ashamed of his word.
A week goes by and exactly 3 days before my birthday, the Manager calls the office and puts the cards on the table as they say. This day the Lord really surprised me, I met with the Manager in the morning and practically made me choose between God and work. In the afternoon we would meet again to confirm the answer she was waiting for, because she imagined that I was going to submit to her conditions and not to the designs of God.
The Lord is incredible, I use this person to choose between Him and what was treasure in my heart, He saw that the throne of my heart was not being occupied by Him, that I was occupying my dreams, my work, my family and my projects, then, put me to choose.
I remember that day I cried in anguish and said, Lord, but how is it possible after so much sacrifice, so much effort, now I must leave everything to follow you? I do not understand Lord, however, I do not want to do something that you dislike, I told you that I preferred you above all and so it hurts me to leave everything for you, I will. Indeed my letter of resignation I presented to the Manager in the afternoon and now I am here waiting confident in the Lord, because I know that his will is good, pleasant and perfect (Romans 12: 2).
I am not working with any company and I am not looking for work either, now I work for Him and I will do only what He asks me to do, because it is He who occupies the throne of my heart, He is the purpose of my life, it is He who I want to please. My dreams, my projects, my whole life is in your hands.
It is worthwhile to follow Jesus, it is worth leaving everything for Him, it is worthwhile to trust in His perfect will!