EVERYTHING HELPS FOR GOOD
God has all kinds of ways to favor us, God uses weird, and sometimes weird, ways to bless us. Faith is not only for big things but for everyday things. God is going to get you what you need in a miraculous way.
When bad things happen remember: Ro.8.28 "all things combine for good" To that bad God is going to put something good and they will combine the two things. Being kicked out of work is bad, but next door, God is going to put you another job, another gold connection, a better salary, and when you see all things together you will say: "God has made them to help me well.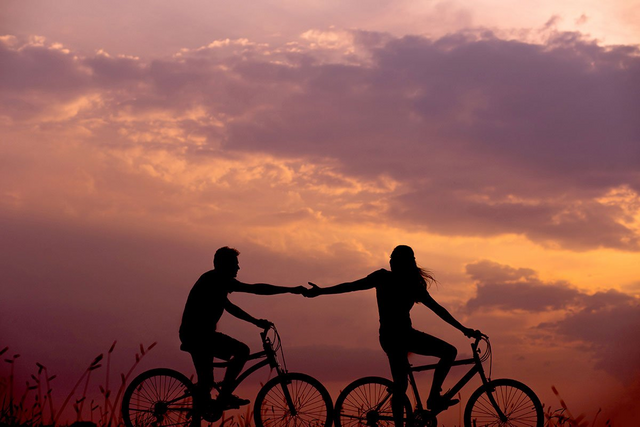 Source
Moses threw in the bitter waters of Mara a tree that transformed them into fresh waters, the unpublished of God will be added and will turn it into a blessing!
Unforeseen blows
In a place called Refidim: the people of God are attacked by Amalek (enemy of God) Amalek represents the unforeseen blows. They were going to a wonderful dream and suddenly, they attack everyone. In Refidim; they complain and there Amalek attacked. The internal division is external oppression.
If my house is divided it is attacked, the same happens in the company, among the brothers, etc. Moses then agreed with Joshua on Refidim. They united and defeated Amalek.
The law of agreement: we agree on where we are attacked, the opinion is useless, but we agree. When there is internal unity, there is external victory. You have to look for people of faith, God will always give me a plan when Amalek attacks me.
Joshua was a conqueror: he represents intelligence, earthly effort. Moses was a prophet: represents the spiritual effort, congregate, love God, study the Word. The two worlds win together, we have to use both the earthly and the spiritual.
You have to stand with both legs materially and spiritually. The tests can not bring you down. You will do well in both worlds!
Hur: He was a man who is only said to have helped him raise his arms to Moses. We have to be lifters, those are going to call us the big companies, they're going to use us. Because you're going to be on top of the mountain watching the works of God. Hur had children, and they in turn had children, one was called Bezaleel a craftsman. If I raise my hands to someone, my children will inherit blessings and gifts!
Aaron: represents someone from your family that God is going to anoint to sustain you.
It's three hands that fight
Joshua: fight for my house, for my prosperity; They are firm, they are to affirm.
Aaron and Hur: the hands that hold the arms of others (you have to call someone and hold him).
The hands that stand up for my own battle.
There are three types of hands: The hands that fight, those that raise the hands of others and those that I raise for myself.
You have to change the negative buts in "positive buts"
There are negative buts, for example: "I got a job, but I'm afraid they kick me out, I got a boyfriend, but I'm afraid they cheat me, I'm healed, but I'm afraid of getting sick again", changes the negative but in positive, for example: "they threw me out of work, but a better one comes; they took my money; but there is an increase; I am knocked down, but not destroyed, I am persecuted, but not lying down ", he speaks positive words, he declares that what is coming is greater, because those who love God, all things help us to good, we accept it and we move on.
God said: "I will blot out the memory of Amalek forever"; God will erase the pain that others put on your life: the trauma, the fights, the resentment, so that you are completely healthy. Amalek attacks always, but we must face the unexpected, so God will reveal himself with his glory.
God cleanses the memory
Give a powerful morning
Raise your flag: the medals and victories for everyone to know.
Moses had already chosen them to Aaron and Hur, he was not surprised by the problem. To remember the cross on top of a mountain, they worshiped the Lamb and it was their arms that rose up. Because they thought: "If he died for me, I will have the victory, and I will live for him." Stop reading the sad chapter of your life, put a final point, turn the page, and say: "This was not written by God, but the next chapter is going to be written by the Lord" and when you read the whole book, it will be a best-seller, because all the things combined for which we are under the favor of God, help us well.