DO NOT LEAVE THE PLACE OF BLESSING
For some reason that only the Lord knows, since Sunday I have been anxious to write about this. These words are dedicated to those people who for some reason are stopping to congregate in their respective churches or who have recently felt uncomfortable and have been reconsidering changing ...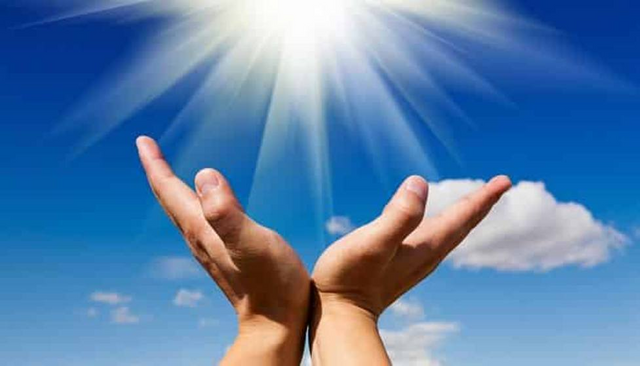 Source
The place where you are is the place where God has taken you and has planted you to be a blessing. It was not a man who directed you there, it was God who in his magnificence was happy to place you there so that you can be a useful instrument in his hands. This, very independently of the fact that the "Sanbalat" and the "Tobias" are raised many times to try to destroy the work and the purpose of God for your life. That goes beyond even hurting you or not understand you the people you least imagine.
Staying at home is not the solution, running away or fleeing to another place outside the will of God is not the correct alternative either. That would only be a shortcut or bad direction that will only get you out of the way and make the trip longer.
When one tries to take a lightened step without having the approval of God, one can deviate from the plan he has drawn. And this is often done without even noticing, until we open our eyes and see that things were not as we thought or thought. Therefore do not back down everything you have advanced. Be patient, Jehovah will have to fight the battle. He is your shield and he who raises your head. Do not fear, do not faint! Neither allow the enemy to take advantage of your sadness or this moment of confusion to separate you from the ways of your Creator. Act with serenity, wisdom and intelligence. God has trained you so that you can make good decisions and you know how he deals directly with your life and with your heart. Do not make hasty decisions neither by impulses nor by dislikes. Act with sanity and maturity and although it is difficult to obey what you know God speaks to your life. Disturbed or sore you can make the best decisions.
I know that it is hard to feel rejection, hypocrisy many times or that at the moment you have needed someone to extend your hand, they let you fall and many times they do not count. But Jesus Christ himself in his hours in the garden of Gethsemane, his own disciples could not support him with prayer. However, God's love for them did not diminish, he fulfilled his mission until the last step. The fact that you do not feel the affection of the people does not mean that you do not count on the love of the person who is most important, God. If you have approval from him, the rest is left over. If you expect God to support you even if everyone else leaves you alone or alone and is a bit difficult, you'll get ahead, because with you is the Captain of captains. No friend, do not get away from the fold, God is your strength and sustenance. Along with the test the output will also come.
In obedience to God today I write these words. I have discharged my responsibility. You can not present the excuse that nobody ever told you anything. God is very direct and very personal.
He works in different ways with each one of us and when one intimates with him one learns to discern his voice and to obey him.