YOU NEED A FATHER
«YOU NEED A FATHER»
TEXT: PSALMS 27: 10
All at a certain moment we had the need to feel a caress like a hug, a kiss, etc., from a loved one. But when our loved one is our Mother or our Father.
Unfortunately we live in a society in which it is rare to see whole families, because by different circumstances of life, many families disintegrate and there are a large number of children who never knew that it is a caress of a Father or a "I Love You" .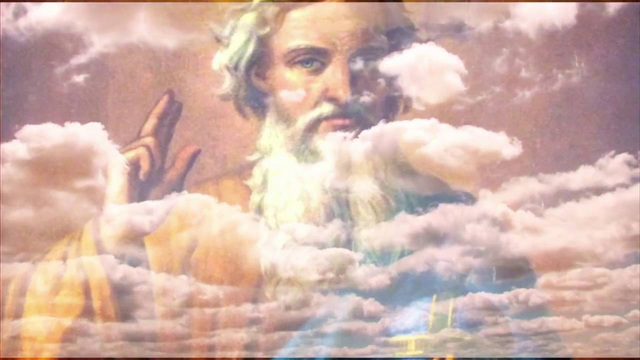 Source
But not everything is sad, because when we give our lives to Christ and we begin to walk as God commands, in addition to forgiving our sins, he also becomes a Father for us.
That Father who is always willing to listen to you, that Father who loves you with eternal love and who until now has never abandoned you, but on the contrary always embraces you and understood you.
That is why at this time I want to talk about a topic which I hope will minister to your life, which is: "You need a Father."
THERE ARE MANY PEOPLE WHO BELIEVE NOT NEED A FATHER
There are many people, which life has been very difficult for them in the family sense and they have allowed their hearts to feel that instead of being satisfactory for their lives, they fill them with unhappiness.
Such feelings can be:
• I hate or spite.
• Pride of believing that he is self-reliant and that he does not need anyone.
• Believe that he or she is like that and that nobody can change it.
• With a strong character to such an extent that never comes out of the affectionate action towards their loved ones.
Another class of people who need a Father can be the one who:
• They always pass with melancholy and sadness.
• Those who think that nobody loves them and that nobody cares.
• Those who have spirits of Solitude and Low Self-esteem.
• Those who depend on a loving action to feel loved. (For which many young people try dating relationships that lead to failure, and all for trying to feel loved.)
• Those who, even though they are Christians, do not see God as their Father.
These people are the ones who most need a Father, but they will never be able to understand that God can be their Father unless they humble themselves and leave their pride aside.
The saddest thing of all this is that unfortunately many can not understand that God is their Father and that He says to you: "Although my father and mother will leave me, yet the Lord will gather me" Psalm 27:10
God has always been willing to embrace us, to get up and give us new opportunities to continue fighting. God is your Father and he understands you more than you understand yourself. He knows what you need before you ask him.
He loves you with eternal love, to the point of giving the life of his only Son for you, that is why Jesus tells you in John 14:21: "And he who loves me will be loved by my Father, and I will I will love, and I will manifest myself to him »
You are chosen by God because he tells you in John 15:16 "You did not choose me, but I chose you and appointed you to go and bear fruit, and your fruit will remain."
It is not possible that the enemy wants to deceive you by making you believe that you are worthless and that you are alone in this world, because it is a great lie of Satan. Jesus tells you that He will be with you all the days of your life until the end of the world and has made you more than Victor, because he has already won the battle for you.
SOME TIPS LET YOU HUG FOR YOUR FATHER
Do not let the Enemy fill your ears with lies.
Begin to have a personal relationship with Jesus by talking to Him as you do with other people.
Renouncing all ties that the enemy has wanted to put into your life for many years, bondage: Hatred, Spite, Loneliness, Low Estima, etc.
Finally, let yourself be embraced by your Father and if you have distanced yourself from Him, return to His arms again, for He has been waiting for you every day since you left to return to His arms, because He loves you with eternal love .
«BECAUSE YOU DO NOT RECEIVE FROM YOUR FATHER A FLASH OF HIS GLORY AND EXPERIENCE THE HUG THAT YOUR CREATOR WANTS YOU TO GIVE»