Know that everything you say has too much power.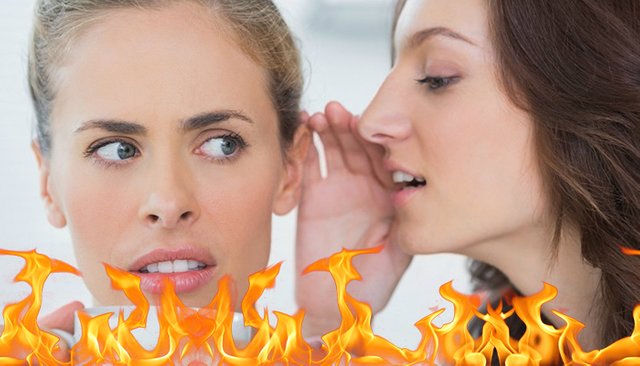 Source
Caring for every word that comes out of your mouth is something very serious. With your mouth you can bless or curse, declare life or declare death, you can talk about health or illness. The tongue has such extraordinary power that James 2: 1 says:
And the tongue is a fire, it is a world of evil. The tongue is placed among our members, and it is the one that contaminates the whole body. It sets fire to the course of our life and is inflamed by hell.
You must give up all negative language, language of failure and language of death.
Now that you have started a new life with God, you need to know that everything you say has too much power. His tongue is like fire, his tongue is a world. As you know how to use your language, your life will be different. When you align your tongue with that of the Word of God, you introduce your life to levels of success.
Decide never to say:
Then you must remember that "I can do everything in Christ that strengthens me"
Remember that, the Word says: "The Lord is the strength of my life."
It is necessary to learn that the Word of God says: "For the Lord God will supply all that you lack according to his riches in glory in Christ Jesus ..."
Jesus Christ said: "I will not leave you orphans, I let the Holy Spirit be with you forever ..."
GOD DOES NOT LISTEN TO ME
The Lord tells you: "Call me and I will answer you and teach you great and hidden things that you don't know ..."
It is also written: "Because God has not given us a spirit of fear, or cowardice, but of power and self-control ..."
Remember that "your life is written by the hand of God. The thoughts God has for you are good and not bad ..."
I want you to see it like this: you are a sower and the seed comes out of your mouth. The land where you sow can be your personal life, your home, your work, your wife or husband, your children, your finances, your health, your ministry, etc.
I want you to understand that every time you speak, you are sowing in your land and that seed, once sown, will bear fruit in its time.
Therefore, you must declare immediately:
Almighty God, I apologize for all kinds of curses that came out of my mouth in a moment of haste.
I apologize for any negative words that have come out of my mouth. I cancel every word I have said against life and blessing.
I renounce to sow the word of death and failure. God, I ask forgiveness in the name of our Lord Jesus Christ. From now on I will speak the word of faith, of life, of triumph and of power according to the voice of God. Amen.
It is necessary, reader friend, that we have to break all the curse words that can come out of our mouths, since God called us to bless us and not to curse us.