ASSUME THE CHALLENGE OF BELIEVING GOD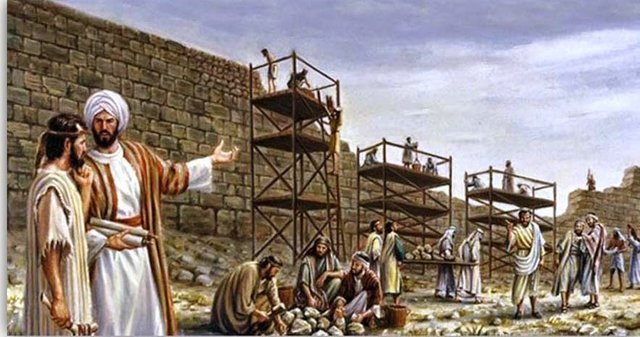 Source
Faith has nothing to do with the circumstances of life. Faith has to do directly with our trust in God. It will only be enough to believe God when he reveals an important plan for our lives.
The Bible speaks of a man who was in exile in Babylon, who despite some moments of doubt and discomfort, showed great faith in God, is about Nehemiah.
Nehemiah, motivated by a vision that he firmly believed was of God, dared to trust the sovereign Lord who always keeps his promise.
Nehemiah told the people: "The God of heaven, he will prosper us, and we his servants will rise and build us up" (Neh 2:20). Nehemiah understood that if he did not depend on God to carry out the work, it would never be achieved. But he also understood that genuine faith requires practical action, and that is why he told his colleagues: "Remember the Lord, great and fearsome, and fight for your brothers" (Neh 4:14).
Because Nehemiah trusted God and advanced steadily, he was able to successfully complete the vision God had given him. Whatever the challenge you face, God has promised to prosper you if you trust Him.