The possibility is within your reach
https://www.google.com/search?q=imagen+de+lo+que+es+imposible+para+el+hombre+para+Dios+es+posible&tbm=isch&source=univ&sa=X&ved=2ahUKEwiN5e6a3dvjAhVohOAKHQY7CAEQ4216BAgJECM&biw=1008&bih=495#imgrc=yBqFF1Bu8mbuBM: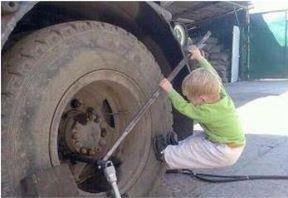 The impossibility of man on this earth is something so vain and of little wisdom since God apart from being able to do everything gives you the ability to do, produce, build and destroy at the same time. So for man nothing would be impossible since God has given you the power to be able to even the unimaginable to be able to do.
So do not fear or faint because Jehovah your God so let you know, that your power to achieve things as they arrive is without limits.
Luke 18:27, "He told them: What is impossible for men is possible for God."
Remember when David fought with Goliath, he did not look at the size of the adversary, his confidence was placed in God that he would defeat the enemy before him, that giant arrived with a sword and javelin but David with the support of Jehovah his God could achieve the victory.
He is our strength and soon help in tribulations, our salvation depends on him, he is a loyal God who defends us in our struggles, heals us in diseases, feeds us when we are lacking bread, gives us that water of life to quench our thirst.
The moment we believe in him, all things change drastically we take a veil of blindness that we had in our walk, so that we can see the reality of life. That life that he gives us is not a carnal life but a spiritual one in Christ Jesus our Lord.
My dear reader advice, is that you have your trust in Christ Jesus our Lord, he is the only one who can help us in difficulties.