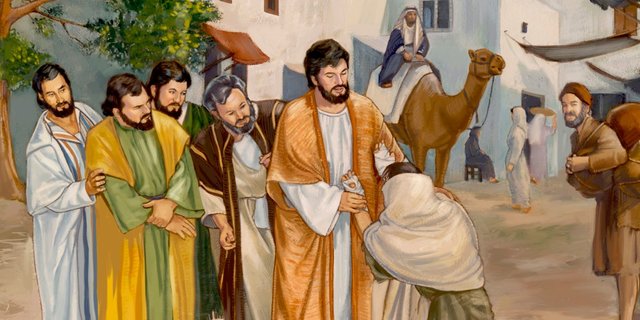 Source
When Jesus came down from the mountain, many people followed him. And behold, a leper came and fell before him, saying: Lord, if you want, you can cleanse me. Jesus reached out and touched him, saying: I want to; Be clean and instantly your leprosy disappeared (Matthew 8: 3).
Perhaps, reader friend, you don't remember when you appeared before Jesus that day to take away from your life, everything that tormented you and robbed you of your inner peace.
Every person born in Christ has experienced what this leper surely lived. Leprosy was such an unpleasant disease that the person was excluded from society and wandered through the mountains so as not to infect the rest of the people.
Leprosy is as unpleasant as sin, however, when Jesus came down from the mountain, he did not reject this leper or be careful if he infected him. Jesus stopped and did not despise the leper man. In the same way, Jesus stopped in you and stopped with me. We have all found God's favor of salvation and healing. All of us who have received Christ in their hearts have received the favor of God.
Jesus does not despise anyone, because his purpose has always been to give life to what has been dead.
Jesus came for us to have life and for us to have it in abundance.
If Jesus did not despise this leper man, but showed him his love and his great interest in healing him, it is to give the church the greatest example of love for those who are lost in the world under the leprosy of sin.
The mission of the church is to show this wonderful love of Jesus to the lost. Just as the multitudes followed Jesus, the church must have multitudes that yearn to be part of the body of Christ.
There are still many people in the world who shout like this leper man: Lord, if you want, you can clean me ...!
We must act and react like Jesus and undertake our misienero work so that we tell people, as Jesus said: I want!