SUMMARY
This program (Bread from Heaven) aims to show an analysis of the strategy of children's dining rooms as a policy of social inclusion for the poorest and most vulnerable society in Venezuela, such as children of school age.
Social action is conceived as a mechanism to generate necessary intervention strategies in overcoming poverty, social inclusion is also presented as the interaction between individuals who share common interests.
As a technique and instrument for gathering information, the survey for the realization of the initial diagnosis and the interview semi-structured for the realization of the subsequent analyzes. He The process through which this investigation was carried out was determined by three phases, a first diagnosis or information collection, a second one
systematization and finally, a phase of analysis and reflection on reality found.
Finally, the results of the information include some recommendations for the formulation of programs, for operationalization of the same and for the profession of Social Work.
Know the integral plan of this children's dining room to eradicate malnutrition and strengthen social cohesion
A child who suffers malnutrition today, in the future will be an adult at a physical, social and productive disadvantage in relation to the rest of the population. Hence the importance of addressing the problem in the school stage, one of the most important stages of development.
Malnutrition is mostly present in the economically most vulnerable communities of society. Many of the children, belonging to these communities, report to school in the morning without having breakfast, affecting their performance throughout the day.
Children's dining room
It is a space where children who do not have the necessary resources can attend their meals, with the aim of reducing malnutrition rates in this sector of the population.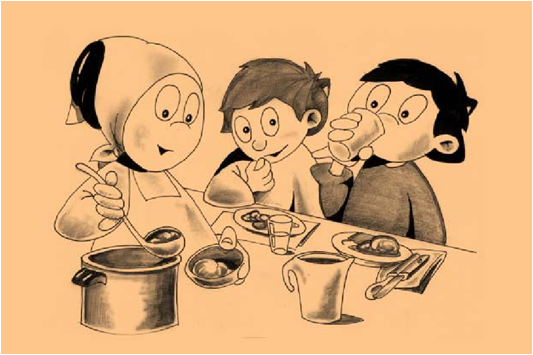 In the next few days we will be announcing the day of the official inauguration of "bread from heaven" that will take place in the State of Anzoaetgui-Venezuela.
Preparing for this moment we will all be contributing our knowledge, logos, promotion in social networks, people interested in participating in these activities can contact the email: SteemChurchvenezuela@gmail.com
It will be enabling communication via whatsapp for better time management.
The information will be kept updated through the website. www.steemchurch.net
We thank in a special way all the people who are involved with this wonderful project. Our brothers from @steemchurch, @sc-v, @sirknight, @pennsif with their project @adollaraday.