Of the violence that today's word speaks to us, it is not physical violence, but rather the effort that every believer must make to enter the kingdom of heaven, that is, to be able to reach the blessings that the Lord has prepared for them. each one of his children. It is not a matter here of showing anything before God, it is simply a matter of humbling ourselves before Him, of recognizing that everything we possess is by the grace and goodness of the Lord, since nothing we have we achieve by our own merits, not , but it is a way of how God blesses us, and that we should recognize and thank for everything we have (our family, work, goods, food, etc.). To humble ourselves before God is a way of giving honor and glory, since in this way we recognize the majesty and power of our creator, and that before Him we are insignificant.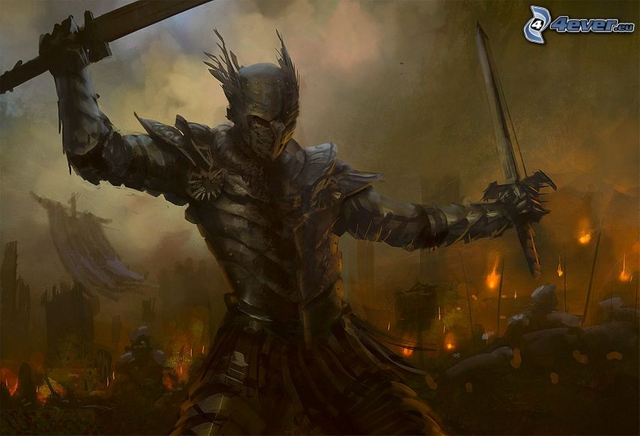 Source
Today there is a great love or obsession for riches or material goods, it is a rampant race to own many things, that according to the world make a difference with other people, achieving a better way of life, or a more preponderant social status ... how wrong is the man who has this mentality, who strives at the most to achieve something at the expense of everything, for the simple fact of being equal to others, or to be praised for what he has ... how much vanity and how much superficiality; Man is falling into the era of consumerism. Here we can ask: Where are those men who knew how to live in a simple way, in peace, and grateful to God, please where are they? Unfortunately times have changed; modernity has made human beings turn their gaze towards technology, scientific progress, glamorous offers; and sadly they have forgotten God, the creator, the provider, the healer ... everything to continue in the mad race of progress in all aspects, trying not to be left out of all progress.
While it is true that modernity is a necessary evil in our lives, and we can not live isolated from the present, since it would be as much as going back completely and we would not be accepting the time that we had to live; but we should not fall into the vainglory, the ostentation, or the sick desire of "I HAVE" "I WANT" on the contrary we must live in a measured way, in a humble (simple) way and receiving with pleasure all the blessings that our God provides us day by day.
This is the time to change old ways, to accept what the Lord has given you; This is the moment to become a violent man, an intrepid but prudent man; This is the time to lower your head and bend your knees in a sign of gratitude and humiliation; This is the moment to turn our eyes to the beginning, to return to Jesus Christ, the giver of life, the creator and finisher of FAITH, the eternal, the sublime, the one who is and who will forever be, the maker of miracles and wonders, to LOVE; because only in Jesus the Lord can we find pure, clean and unconditional love; because only in Him will you have the peace that your heart and your soul longs for.
GLORY TO HIM IN THE HEIGHTS AND PEACE TO MEN IN THE LAND OF GOOD WILL.
TO YOU BE ALL THE HONRA AND ALL THE CROWNS BELOVED JESUS, ONLY TO YOU. AMEN
---
---