After the flood comes the new earth
"And God remembered Noah, and all the animals, and all the beasts that were with him in the ark; and God sent a wind over the earth, and the waters diminished. And the fountains of the deep and the cataracts of the heavens were closed; and the rain of the heavens was stopped. And the waters gradually decreased from above the earth; and the waters were removed after one hundred and fifty days. "
Genesis 8: 1-4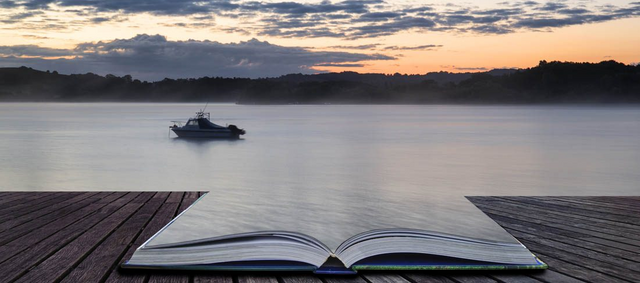 Source
Noah was adrift, 150 days had passed and the storm that brought judgment on humanity did not stop. At this point surely Noah and his family thought that the storm would never end, perhaps it passed innumerably through their minds the idea of ​​how in vain they had been rescued by God to perish shipwrecked. But then, God remembered Noah and his family and the storm ceased. At this point the wrath of God stopped, but still the waters did not disappear. But they were decreasing until disappearing in another waiting period of 150 days. Until finally God spoke to Noah ordering him to open the door of the ark and thus give them a new beginning.
This word is for one who, like Noah, obeyed a word from God and decided to advance in the detachment of sin, from evil, from his old way of living, thus giving a step of faith. For one who has diligently advanced in righteousness doing what is pleasing in God's eyes, yet perhaps "the storm" in his life still does not stop. And it seems that these waters will flood your life.
Like Noah, maybe you can feel how the waters move your boat and the doubt lurks. In your heart is the uncertainty of knowing when you can get out of this process. For you, today I want to remind you that if there is that rain in your life it is only to erase the evil that existed in your life, that rain was not sent to touch you because God promised that it would keep you afloat:
"The waters increased and increased more and more, but the ark remained afloat on them" Genesis 7:18 (New International Version)
So you just have to wait for the water that is cleaning you to finish your work. Having the certainty that it is God who keeps you and does not allow your boat to sink. If God has called you in justice, be certain that it is He who sustains you and keeps you. Today you must make this word yours:
"I Jehovah have called you in righteousness, and I will hold you by the hand; I will keep you "Isaiah 42: 6
Renew your understanding and value today. And you have this prayer with me.
"Father, today I have an understanding that water is only the prelude to the new earth you have prepared for me. I ask your forgiveness if I have allowed those waters to affect me, since You have promised to keep me. Forgive me if I have doubted what you have promised. Today I have an understanding that everything is under your control and that You will make the water disappear from my life when you decide. Allow me to rest on the promise that you will keep me. Allow me to walk full of your power in your justice. I pray this in the name of Christ Jesus, Amen. "