Ratifying my commitment (membership)
Blessings for all my brothers, today giving thanks for sharing the love of God, more than a year ago I came here to this community thanks @darlenys01 and I have seen how many lives have been blessed in the love of God, here very close I have assisted with the @sc-v team to the Bread From Heaven events that have been beneficial to many children in our community.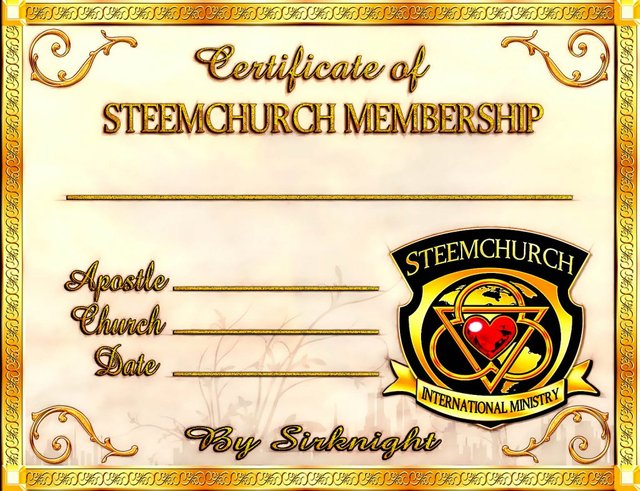 "Our identity as a church must be like that of a community that is rooted in the person and work of Jesus Christ, in whom the fullness of God dwells. The church is the people. None is perfect. Actually, that is the very reason why we can be a community. We can come from a variety of backgrounds, but we will all have two things in common: we are all sinners, and more importantly, we all have Jesus. "
I also thank our leader @sirknight and I accept being part of the church that will change the world "Steemchurch International Ministry"
If you are a Christian; Jesus commands you to make disciples (Matthew 28: 18-20). Judas exhorts you to edify yourself on the faith (Judges 20-21). Peter calls you to use your gifts to serve others (1 Pet. 4:10). Paul tells you to follow the truth in love so that your church can mature (Eph 4:13, 15)
---
---