FRIDAY BOMB: 60 DAYS? TOO MUCH - ANTICIPATE
Most of my posts are actually about me; my pains, my fears, my struggles, my winning, my supposed losses, my beliefs, my strengths, my victories, my triumphs, my source etc. I'm a young man whom God has helped and He's still helping.
Pain is real, sadness is real, depression is real and the devil nearly caught up with me but excuse me satan, GET BEHIND ME, in fact, gerrara hia mehn. I literally in this post will be expressing someone's pain out there, so follow this post closely.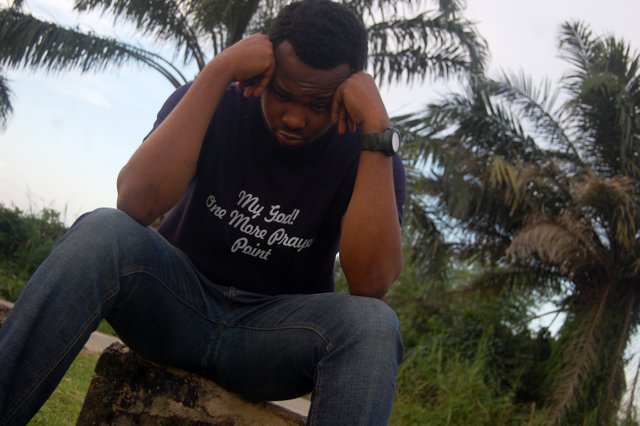 I started this year with so much expectations, i welcomed every new month with desire and I see every morning as a fresh start and a step closer to my owambe. But bills piling, needs rising, loved ones calling, the world suffering, the church needs advancement and October is gone, November is here, December in no time and zap...2018 is gone.
Gradually it began to take its toll, joy is gone, unrest sets in and my demeanour greatly changed thus plunging me into a sombre mood.
Thank God for The Holyspirit that energizes our inner man, these words came for me and yes, FOR YOU TOO…
60 DAYS IS TOO MUCH, GOD CREATED THE WHOLE WORLD IN 6 DAYS.
I bet that jumped at you too,
if God could create the whole world in 6 days, the remaining 60 days in the year is too much.
Then i enquired, what then is the challenge? These three scriptures spoke to me..
Hosea. 13:9 kjv
Oh Israel(You can put your own name), thou hast destroyed yourself, but in Me(God) is thy help.
Job. 8:6 kjv
If thou wert pure and upright; surely now he would awake for thee, and make the habitation of thy righteousness prosperous.
Gen. 27:40 NIV
...you will serve your brother. But when you grow restless, you will throw his yoke from off your neck.
From these scriptures, it is important to note that:
Your actions and inactions may have placed you in a precarious situation, but The Fixer is here to fix it.

Godliness is the bed on which next level lies.

Be very uncomfortable and restless with the situation and begin to take conscious step in prayers, word, guidance and actions.
Hey, for emphasis, 60 days is too much, GOD CAN, GOD WILL, AND GOD HAS. There is a Divine push that made Elijah outrun Ahab's chariots, there is A Spirit upsurge that made Joseph to recover in one day what he probably had lost in 13 years, if He made the whole world in 6 days, then your matter na akamu case.
Yes, o na'a adaba
It must end in owambe
It must end in adupé
It must end in congratulations
Happy New Month