A hardened heart --- devotional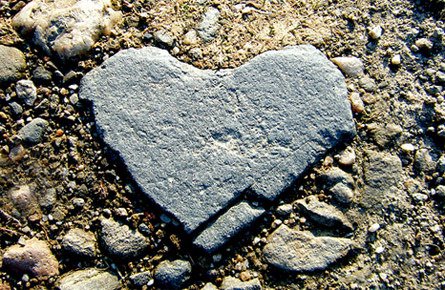 Image source: twcdaily.wordpress.com
At the point when the Lord starts to convict us, we could excuse our insubordination, believing it isn't so much that huge a deal. Or then again we may be enticed to engross ourselves with different things to abstain from confronting the issue by any stretch of the imagination. Maybe we're reluctant to manage that wrongdoing since we're apprehensive about the progressions God is moving us to make. In this manner, we occupy ourselves with different considerations and exercises, pushing Him further and further from our psyche in order to silence His conviction.
We may think disregarding the Spirit thusly is certifiably not a major issue, yet it is resistance to God, which is the very center of transgression. What's more, disobedience frequently starts with a refusal to surrender control and trust the Lord. When we begin obliging our own inclinations, it's not well before we reclassify what God has said trying to make ourselves feel much improved and subdue the pestering feeling of blame.
The threat in such conduct is that we dismiss our "first love"— our activities affirm that we adore our wrongdoing more than Christ (Revelation 2:4). The outcome is a heart that is desensitized to the transgression. By disregarding the Spirit's admonitions, we can progress toward becoming adjusted to wickedness and receive a corrupt way of life. This is the reason we should cautiously protect and analyze our hearts.