Hello my Steemian friends, subscribers and everyone who peeps into my blog and upvotes my posts. You deserve more and I decided to make a gift for all of you.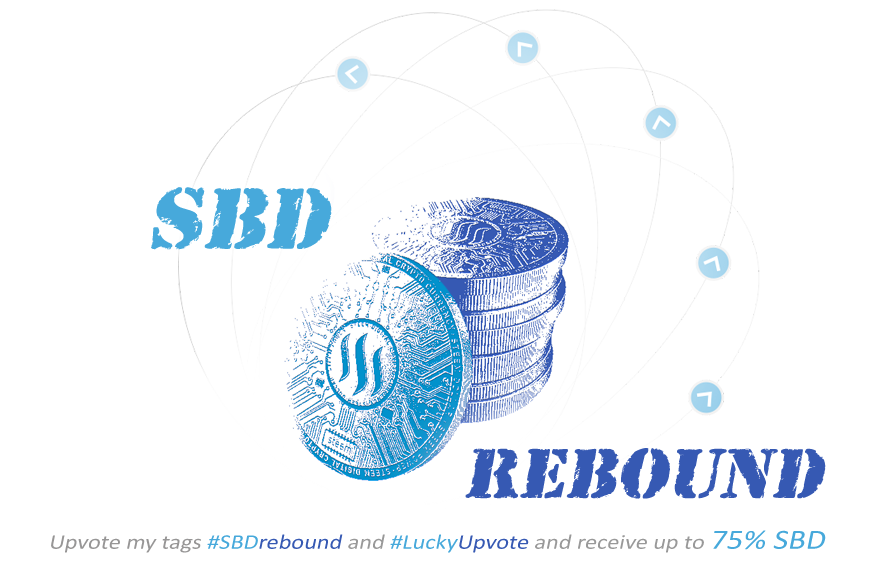 Steem dollar is overvalued now about 6x times, so each post earns at least 2-3 times more SBD and I would like to share it to all of curators.
So starting from now I'm going to share with my upvoters up to 75% SBD received for posts tagged #SBDrebound or #LuckyUpvote.
50% SBD reward by post will be distributed among curators in accordance to upvote power of each curator. Then by script randomly will be selected lucky upvoter and he will be granted additionally by amount 5%-25% of total SBD reward by post.
There are two exceptions from payments:
Small amounts less than 0.001 SBD will not be transferred due to Steem blockchain restriction.
All prepaid upvotes like boosters, randowhales etc. will be ignored if I have prepaid
corresponding service.
Please note that all of my followers will have more weight in the selection algorithm.
So follow me and do not miss my posts with tags #SBDrebound or #LuckyUpvote.
---