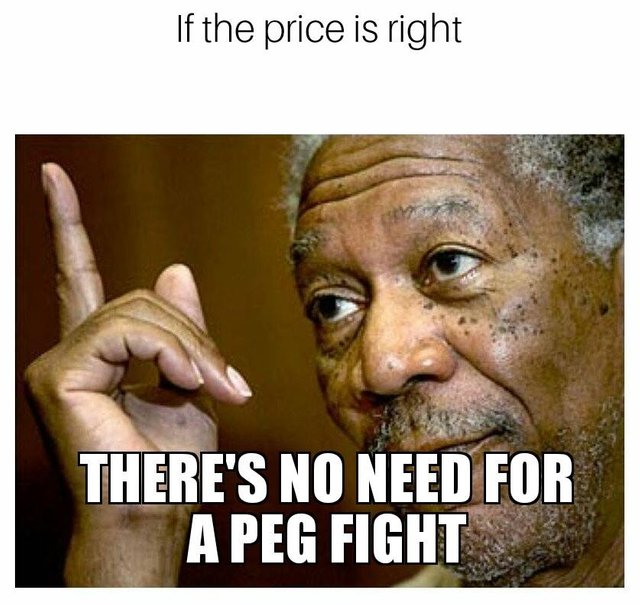 What can we offer as ordinary Steemians?
Hold on to your SBD to fabricate a great demand of SBD in the market. In that way, merchants that are accepting SBD as payments will be force to buy SBD at a higher value. This will also mean that there will be less movement of SBD in the market and decreases inflation rate of the STEEM tokens.
@clayop's post about Three Reasons Why We Should Not Support Feed Premium pointed out strong points and weak points of having SBD price of more than a dollar.
Along with this post, I will be removing my votes to the witnesses I voted before and will choose deserving witnesses. So I am considering witnesses who does not support FEED PREMIUM and actively supports other steemit members.
The following witnesses who had my vote but will be removed after this post .
01 @roelandp
02 @gtg
03 @bhuz
04 @anyx
05 @witness.svk
07 @wackou
08 @xeldal
09 @abit
10 @jesta
11 @good-karma
12 @pfunk
13 @klye
14 @timcliff
15 @pharesim
18 @smooth.witness
20 @riverhead
23 @furion
24 @charlieshrem
27 @someguy123
32 @joseph
40 @bacchist
42 @curie
43 @fyrst-witness
48 @ausbitbank
I will be voting for the following witnesses that supports SBD at more than a $.
@lukestokes
@clayop
If you're a witness, comment below if you don't support feed premium and you will have my precious vote.
Now I know what's my value here on Steemit as an ordinary steemian. You too can help for the good of the community. Witnesses employ a major role in the community and for you as an ordinary steemian, every vote counts!
Feel free to upvote for visibility and resteem to spread the good news!
Steem On!