Cryptocurrencies across the board are up today, but SBDs seem to be doing better than most, at least on first glance.
Bitcoin is up rather significantly (well at least for it), it's up over $7,600.
Steem is up about 6%, just over $2.50 per coin.
However, the real winner appears to be the SBD, again with emphasis on "appears".
Check out the percentage gain on SBD listed on coinmarketcap: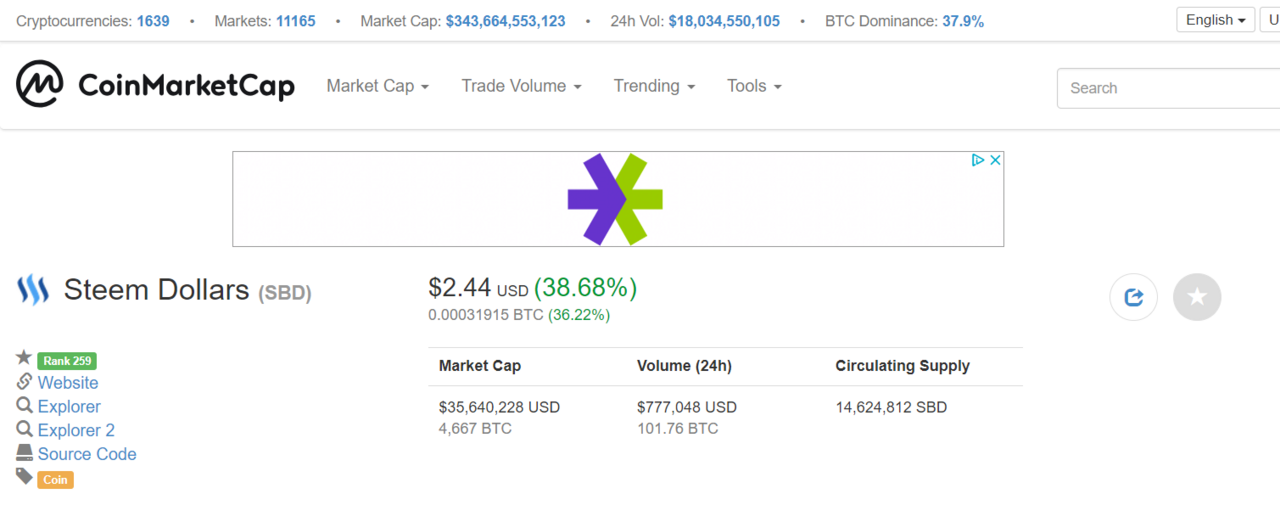 (Source: https://coinmarketcap.com/currencies/steem-dollars/)
39%?!
And we were happy with the 2% and 6% gains seen on bitcoin and steem...
However, things are not quite what they seem with SBDs.
Lets look a bit closer.
Take a look at the markets SBDs are currently trading in: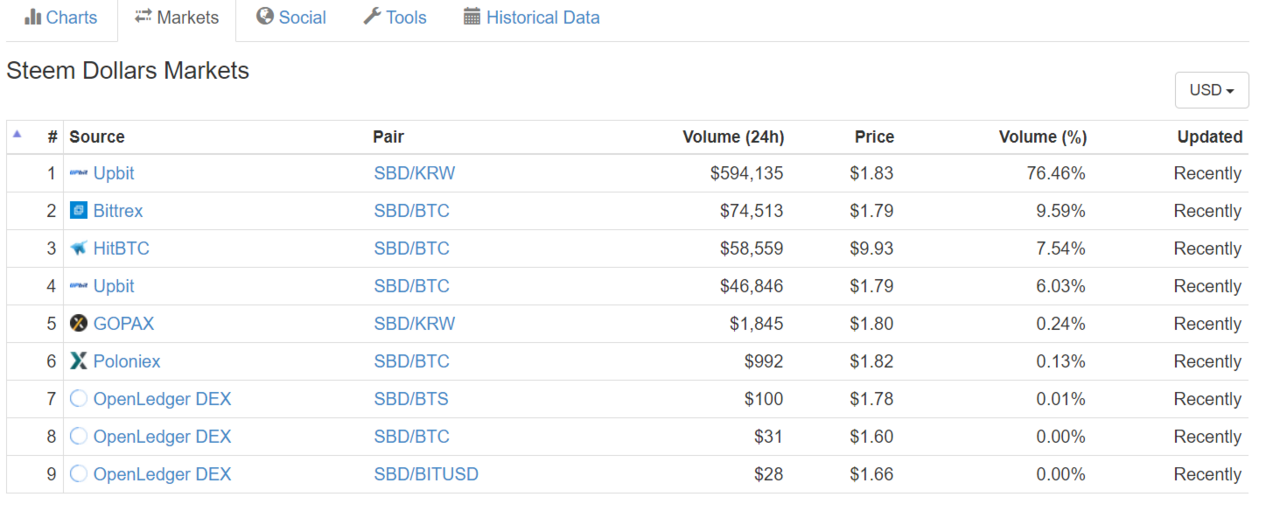 (Source: https://coinmarketcap.com/currencies/steem-dollars/)
Look closely at the 3rd one down on the list, HitBTC.
The SBD price is close to $10 per coin over there, talk about a price divergence from other exchanges.
The price of SBDs on Upbit and Bittrex is pretty much unchanged from yesterday, which means just about all those gains on coinmarketcap are coming from that price on HitBTC.
Which means, the only ones getting any benefit from SBDs being "high" right now are those trading on the HitBTC exchange.
Given the low volume, less than $60k traded, I would venture to say that not many traders are.
I don't have an account over there so I can't say for sure if there are wallet issues or not, but SBDs have routinely traded for wildly different prices on HitBTC vs. other exchanges.
That leads me to believe there are wallet issues for SBDs on HitBTC.
Anyone out there have an account with HitBTC?
If so, let me know in the comments section below whether their wallets are working properly for SBDs, or not.
Stay informed my friends.
Follow me: @jrcornel