Well I thought that 0.00448 would have been the high of the three day madness but it seems like this 54.5 BTC bid on HitBTC had other plans, with prices skyrocketing to 0.020 BTC per SBD. Three days of relentless buying was not enough as this morning bid sent the market into a frenzy.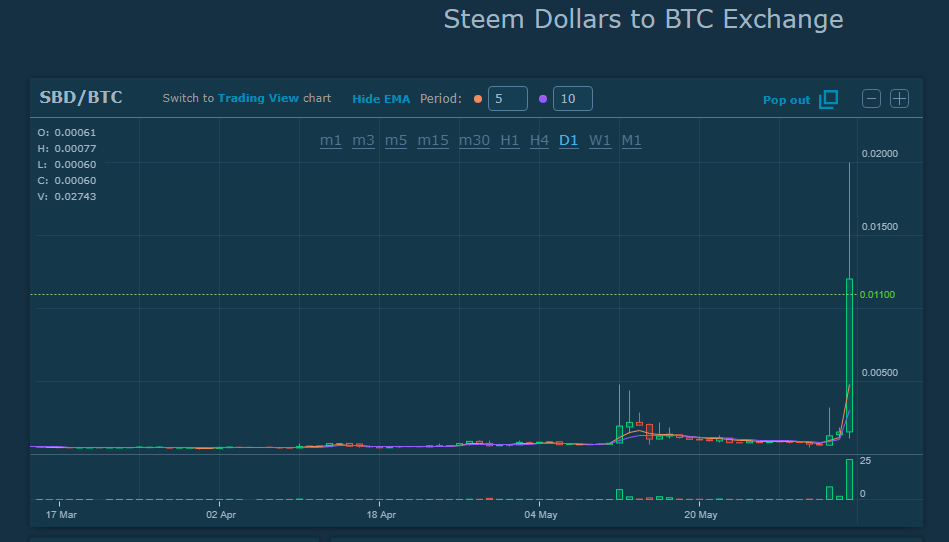 As I write right now, there is still traders/ speculators bidding this up eating whatever sell wall is put up. Steem Dollars was trading at 139.00 USD on HitBTC and currently trading at 89 USD. This is as crazy as it comes.
I also notice that CoinMarketCap remove the feed coming from HitBTC an place it as Outlier, as it went pass the volume on Bittrex. Interesting enough, this isn't the typical pump and dump, 3 days of relentless buying, I know some folks would be happy if Steem was getting that kind of 54.5 BTC bid but as I said before, this seem to be 1 trader with quite a few BTC a whale as they would say dancing in that market.
On the funny side, I guess @haejin prediction came through hahahahahahaha, but no one got to enjoy the party. The market has cool off now, BTC volume died off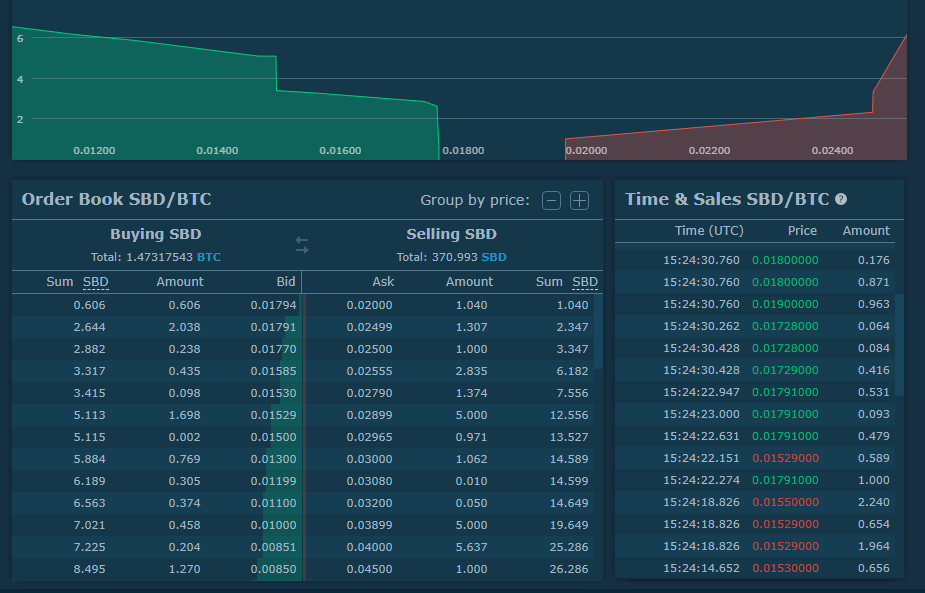 Don't read to much into this, we most likely never see Steem or SBD hitting those kind of prices on Bittrex, probably Upbit on a crazy night. Nonetheless, Steem has some healthy volume on Upbit and Bittrex on and off but its unlikely to see any significant jump in price until sellers take a break. I have been following Steem price action a lot across exchanges and spike in BTC has been greeted with large volume sellers which kill off price action but who knows probably the sellers would take a break and we can see some HitBTC-like action.....