Well now I'm wishing I hadn't sold all my SBD at $1.70. Today for a moment SBD surpassed $6, and at this point there's no particular reason to think it won't go higher, because the old dollar peg seems to have been completely forgotten: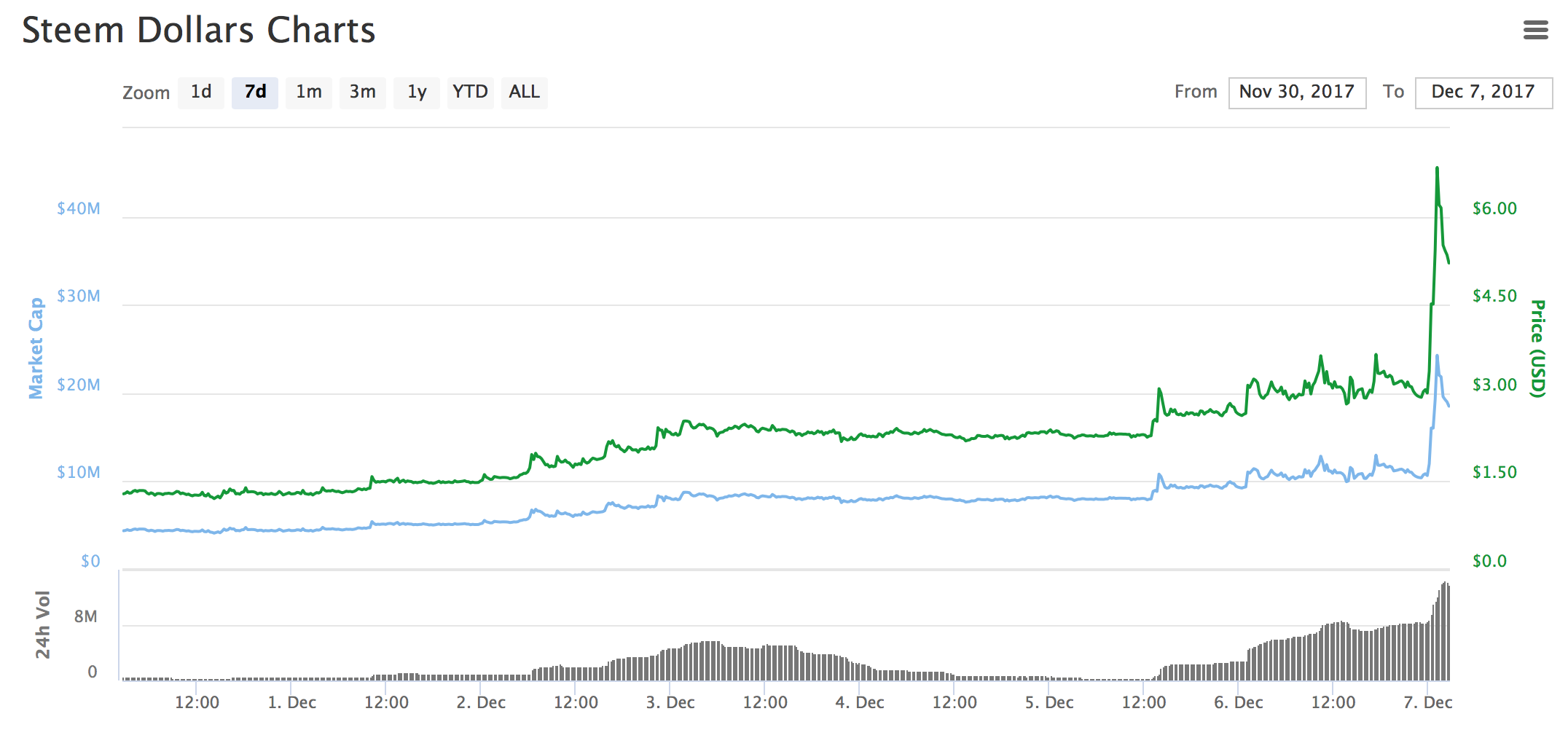 Last week I wrote a post talking about this issue (back when $1.40 SBD seemed like a screaming good deal!), and the main point I tried to get across was that you shouldn't hit the convert button when SBD is worth more than $1: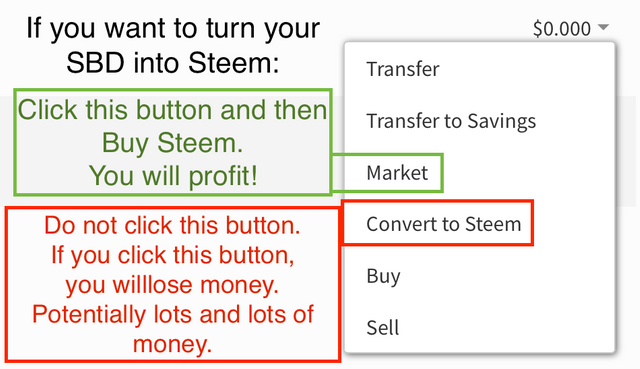 Today I'll talk about a slightly different issue:
Take your rewards as 50/50. Do not take your rewards as 100% Power-up.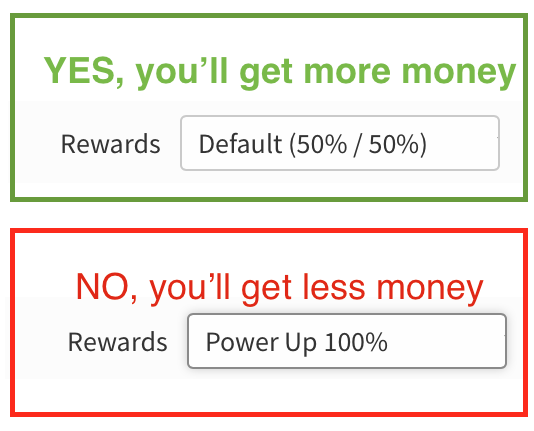 Why is this?
The reason is that when Steemit gives you your payout, it can't actually tell that SBD is trading at a very high price, so it just assumes that SBD is worth $1.
Suppose that after eSteem and curators take their cut that it says you're entitled to $10 of author rewards. I'll run through two scenarios to see how much you'd actually earn in that case.
If you take 100% power-up
Scoot over to steemd.com, scroll down, and find this:

That number 1.386 is the "price feed." It tracks the value of Steem denominated in real US Dollars with about a 3-day delay. If Steemit.com says you got paid $10, what it actually means is that you got paid that amount divided by the price feed. So 10 / 1.386 = 7.21 STEEM. If you took your payout as 100% power-up, you'd get 7.21 STEEM POWER, which is worth exactly 7.21 STEEM.
If you take 50/50 SP/SBD rewards
Here, you get paid half the $10 right off the top as SBD; then it converts what's left over to STEEM and gives you that in STEEM Power.
So in this case, you'd get 5 SBD and 3.6 STEEM. How much is that worth in STEEM? Well, in the market, you can currently get about 14 STEEM for those 5 SBD! See: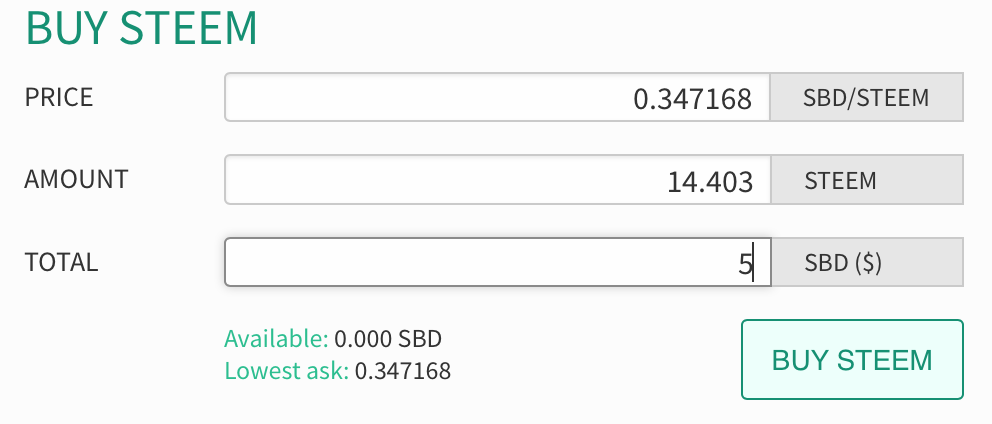 So here's the comparison:
100% Power-up: 7.21 STEEM
50/50 Split: 18 STEEM
You'd make more than twice as much by taking your payout as a 50/50 split!