Die besten Schilder von der gestrigen Artikel x-Demo gegen die rückwärtsgewandte EU-Urheberrechtsrichtlinie, die unverhältnismäßige Upload-Filter für User-generierten Content und absurde Link-Steuern für Snippets vorsieht. Nicht das Urheberrecht wird dem Internetzeitalter angepasst, sondern das Internet an das verstaubte Urheberrecht.
x … Artikel 13, 12, 11 bzw. jetzt 15, 16, 17
English
The best protest signs from yesterday's article x protest against the insane EU Copyright Directive, which will introduce disproportionate upload filters for user-generated content and ridiculous link taxes for snippets. It is not the copyright law that is being adapted to the Internet age, but the other way around, the Internet is forced into to the corset of the old copyright law.
x … Article 13, 12, 11 or now 15, 16, 17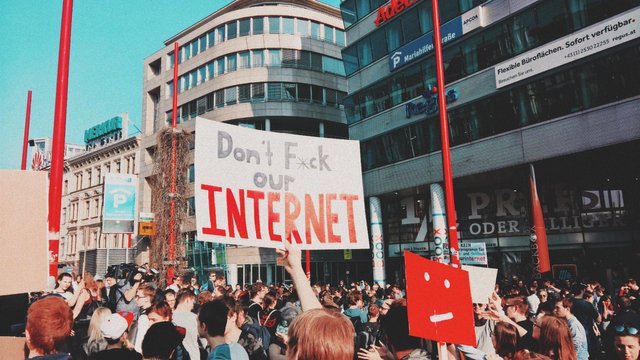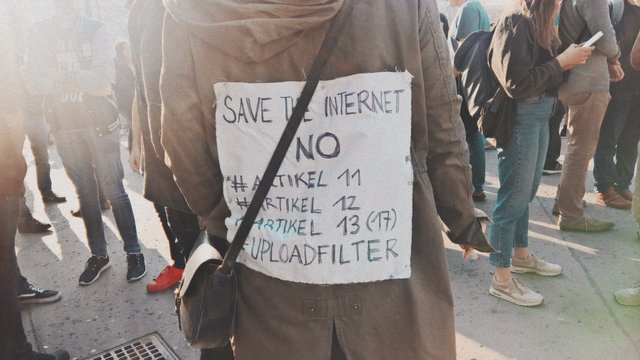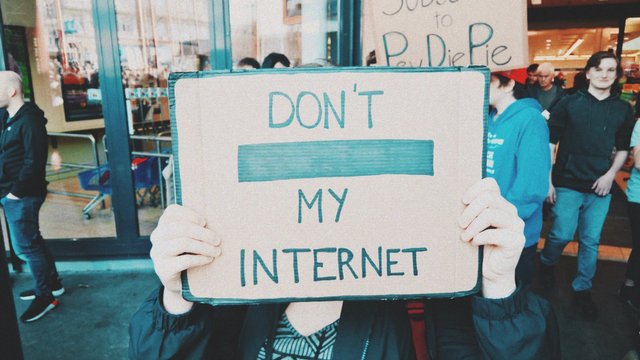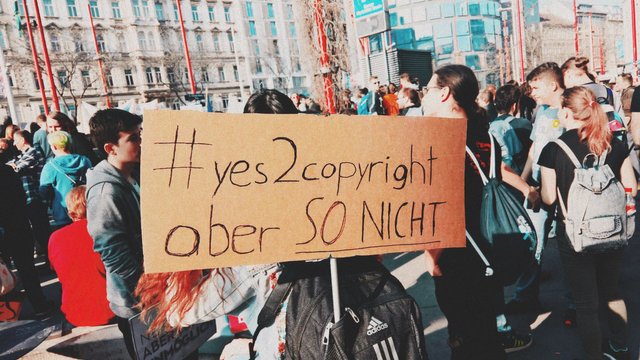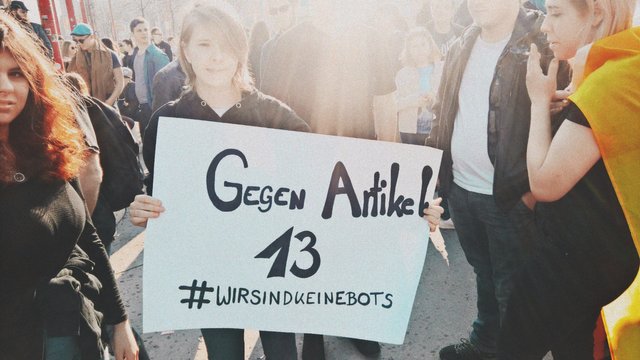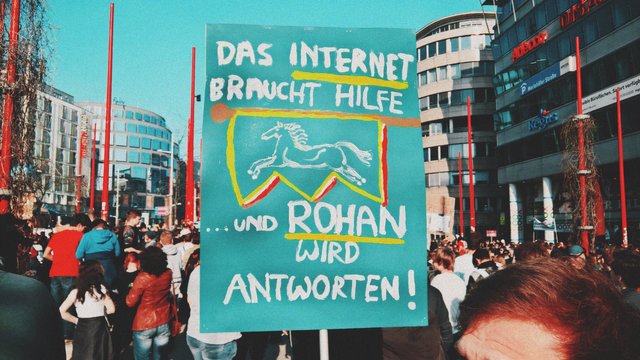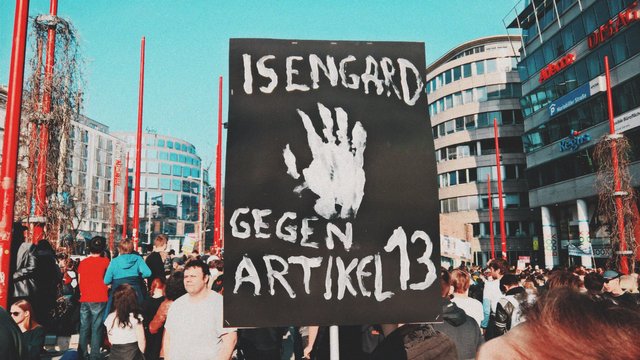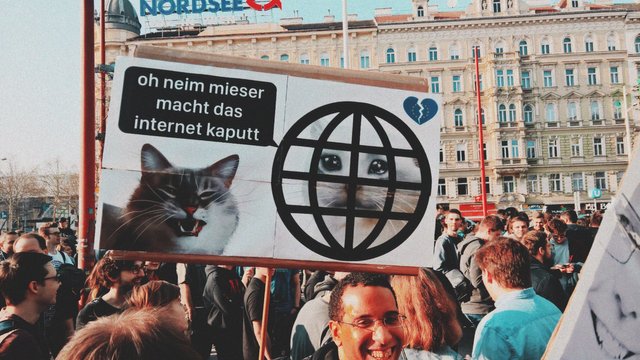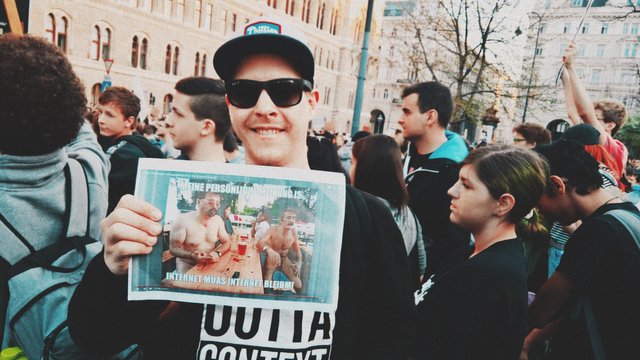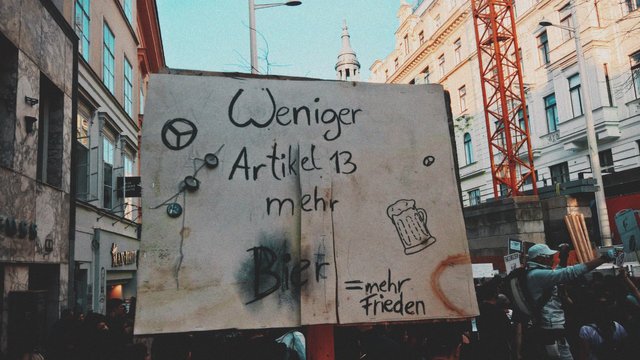 Piece :)
Live your Secrets and Steem Prosper 🔥
Photo credit: @vikisecrets
License: Creative Commons CC-SA 4.0